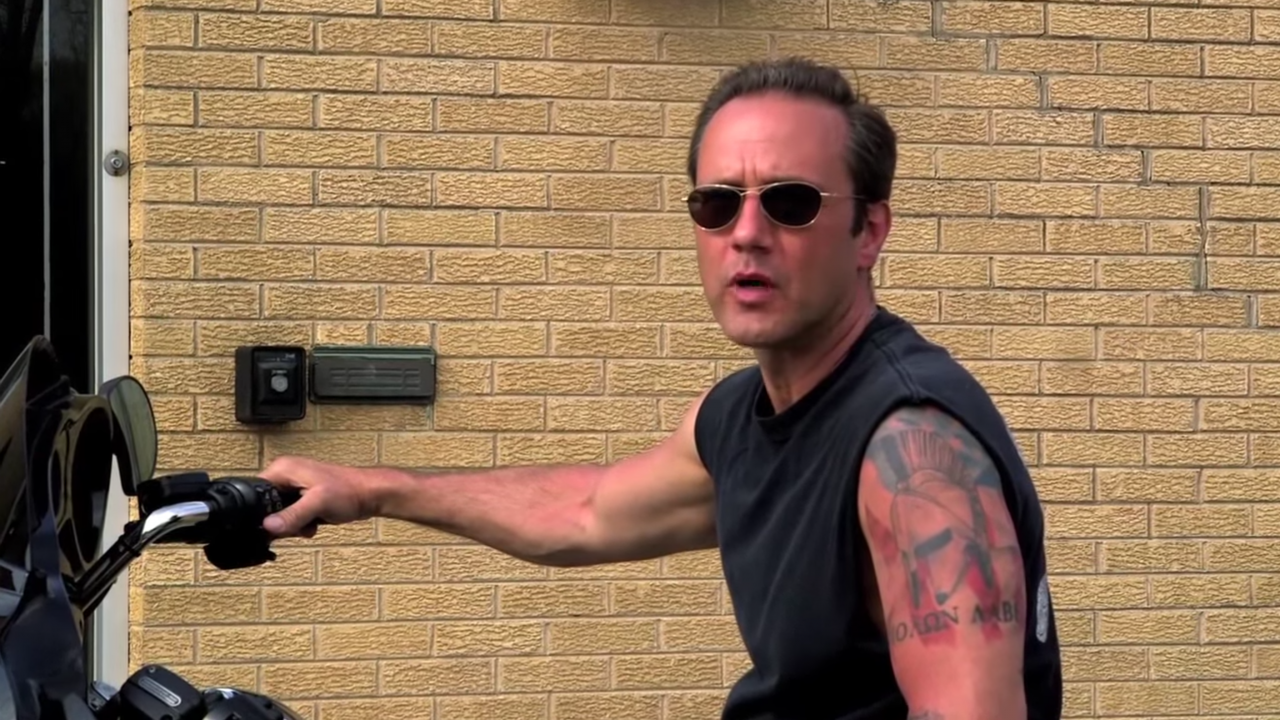 We'll be posting this roundup each week leading up to Election Day. Share your thoughts about these must-read stories and always feel free to suggest your own in the comments section.


THIS WEEK'S TOP STORY
Donald Trump decided to troll House Speaker Paul Ryan (R-WI) this week by withholding his endorsement, using language similar to what Ryan used earlier this year while fretting over whether or not he should get behind the Republican presidential nominee: "I'm just not quite there yet." The statement was a nod of support toward Ryan's opponent in next week's Republican primary, Paul Nehlen. By one standard for measuring these things in politics, Nehlen is a rank underdog: Ryan has out-fundraised him by more than 17 to 1, drawing funds from a who's-who list of big-money interests: Blackstone, Pfizer, Apple, American Electric Power. But Trump was in a similar situation during the Republican primary, and Nehlen is courting Trump's voter base. His campaign has even attracted a number of laid-off Trump staffers, who are now working for Nehlen as volunteers. Trump was able to capitalize on voter resentment to overthrow the his much-better-funded Republican opponents who were favored by America's business elite. Will Nehlen be able to do the same?


QUOTE OF THE WEEK
"I go to bed at night hoping I'll wake up and it will all be a bad dream."
—Republican donor Dale Dykema on Trump


CAMPAIGN CASH SNAPSHOT
Figures for presidential and congressional races from the Center for Responsive Politics; figures for state races from the National Institute of Money in State Politics. (These do not include latest July totals touted this week by the Clinton and Trump campaigns — see below — because the official financial accountings aren't due at the Federal Election Commission until Aug. 20.)


CHART OF THE WEEK
Our weekly "campaign cash snapshot" above shows the sums raised by candidates and the fundraising committees with whom they coordinate. But, of course, our elections are awash in money from outside special interests — super PACs, dark-money nonprofits, LLCs — designed to allow donors to give as much as they want, circumventing campaign finance caps on giving to candidates. The Federal Elections Commission logs every time these groups pay an election-related expense, such as buying air time for a TV ad, commissioning an ad, paying canvassers or printing flyers. The chart below shows where that money is being spent. Pity the TV viewers in Ohio.

STAT OF THE WEEK
$82 million
Thats how much the Trump campaign said it raised last month, only slightly behind Hillary Clinton's $90 million. Much of that funding came from small-dollar donations. Democrats rejoiced and Republicans wrung their hands in June, when the Trump campaign revealed it entered the month with only $1.3 million in cash following his primary battle. But in the general election, Trump's campaign seems to have a fundraising apparatus operating in high gear.


RACE OF THE WEEK
As in election years past, establishment-oriented Republicans backed by business groups such as the Chamber of Commerce are facing off against right-wing types helped along by groups like Club for Growth and endorsed by conservative mascot Ted Cruz (R-TX). One such scenario played out in Kansas this week, where Tim Huelskamp, a member of the anti-establishment House Freedom Caucus, lost in a landslide to the more pragmatic and business-safe Roger Marshall. Outside groups poured more than $2.5 million into the race, much of it aimed at unseating Huelskamp.
More than a million of that came from the Ending Spending Action Fund, or ESA Fund, created by billionaire TDAmeritrade founder Joe Ricketts, the patriarch of a politically active family in the Midwest. The elder Ricketts got into a public relations jam in 2012 when plans leaked that he was considering a racially divisive campaign to defeat his fellow Chicagoan, President Barack Obama. ESA Fund's biggest backers, however, are a hedge fund managed by GOP moneyman Paul Singer and the Chicago Cubs, whose board chairman, Thomas Ricketts (son of Joe) has been a major backer of Sen. Ted Cruz.


DONOR OF THE WEEK
A similar GOP family feud in Georgia last week pitted another Chamber of Commerce-approved candidate, Drew Ferguson, against a conservative firebrand. State Sen. Mike Crane was backed by right-wing dark money and endorsed in his bid by Cruz. But in addition to the Chamber of Commerce funding, Ferguson, a former mayor and dentist, got $250,000 in advertising help from the American Dental Association Independent Expenditures Committee. With that and the backing of retiring Rep. Lynn Westmoreland, whom he hopes to succeed, Ferguson trounced Crane in the runoff and will move forward to the general election in the solidly Republican district.


SOCIAL ENGAGEMENT OF THE WEEK
Hillary Clinton attended a fundraiser in Aspen, Colorado, earlier this week with Charif Souki, a natural gas mogul, pulling in $650,000, according to one estimate. America's natural gas boom, fueled in part by fracking, was one contentious issue in the Democratic primary, with Sen. Bernie Sanders pushing a ban on the practice and Clinton stopping short of that (she wants to leave the decision up to states and localities).


MUST-READS FROM HERE AND ELSEWHERE