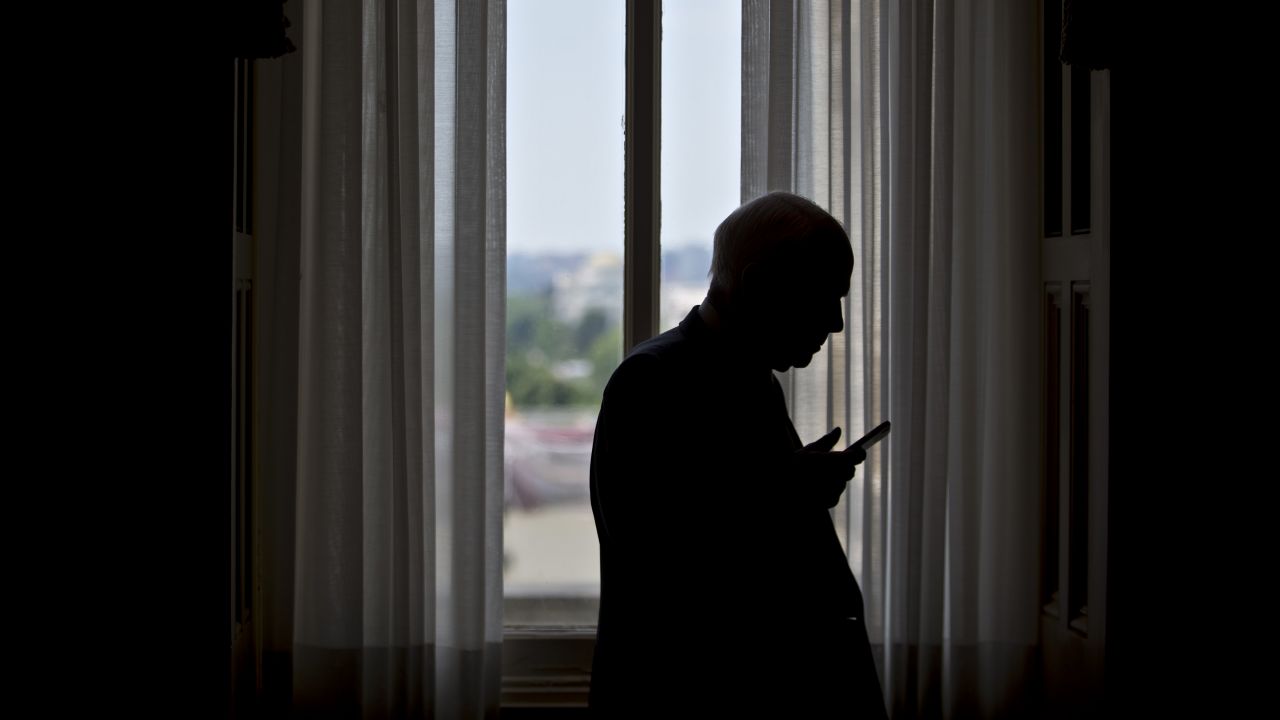 We'll be posting this roundup each week leading up to Election Day. Share your thoughts about these must-read stories and always feel free to suggest your own in the comments section.
THIS WEEK'S TOP STORY
Sen. John McCain, a former Republican presidential nominee whom Arizonans first sent to Congress 34 years ago, is fighting to fend off Kelli Ward, a former state senator who resigned her seat last year to focus on ousting the 79-year-old political and military veteran in Tuesday's Republican primary. The race has attracted about $3.5 million in spending from groups not ostensibly affiliated with either campaign, and both candidates have their own sizable war chests — though McCain is clearly way ahead on that account. With six years to raise money for this race, McCain has nearly $12 million at his disposal; Kelli Ward has just over $1 million. One group supportifng McCain, the Arizona Grassroots Action PAC, has spent nearly $2 million; the US Chamber has also spent roughly $1 million on McCain's behalf.
After at first ignoring Ward, McCain and his allied PACs went on the attack. Arizona Grassroots Action PAC — with a name that one might be tempted to find ironic, given that Ward is the tea party-aligned insurgent candidate — has gone after Ward for her "fringe" views, branding her "Chemtrail Kelli."
The moniker stems from a 2014 town-hall meeting she organized to have state environmental staffers respond to her constituents who were concerned that the government was poisoning them and/or controlling the weather by means of airplane contrails — a popular conspiracy theory on the internet and late-night radio programs. (But Ward is not alone in channeling such concerns: McCain, it turns out, has also asked the EPA to debunk his constituents' fears over chemtrails.)
Ward is benefiting from spending by another outside group, the National Association for Gun Rights, which has shelled out $236,000 opposing McCain. The group bills itself a conservative "alternative" to the NRA — and Ward is certainly a gun enthusiast. She even auctioned off an AR-15 rifle to donors, complete with an engraving of her signature and the words "Don't tread on me."


QUOTE OF THE WEEK
"Obviously there's very little you can do to prepare yourself for $1.5 million in negative advertising. But you have to be prepared."
— New York State Sen. Todd Kaminsky on the pro-charter school group attacking him.


CAMPAIGN CASH SNAPSHOT
Figures for presidential and congressional races from the Center for Responsive Politics; figures for state races from the National Institute of Money in State Politics. All figures current as of Aug. 25.


CHART OF THE WEEK
For many voters, July was the month the alternative candidates representing third parties broke onto the scene. As the Democrats and Republicans presented their narratives of America at their national conventions, the Green Party on the left and the Libertarian Party on the right presented alternative platforms, and candidates to campaign for them. We took a look at the number of donations these candidates pulled in during that month (shown as a proportion of eligible voters in each state.)
The same FEC info we drew on to make these charts also showed how the alternative candidates were spending their money. Jill Stein's campaign spent $826,000 in July, roughly half of which went to Northwoods Advertising to produce TV ads. A significant portion of the other half went toward paying staffers, consultants and canvassers to get the candidate on the ballot.
Of the $847,000 Gary Johnson's campaign spent, $445,000 went to Liberty Consulting Services, a political consulting firm run by Johnson's campaign manager, Ron Nielson.


STAT OF THE WEEK
$2.2 million
That's how much the Trump campaign has spent on hats, according to Bloomberg's analysis of FEC filings.


DONOR(S) OF THE WEEK
Tom Steyer and the Western States Petroleum Association
These two (among others) have provided key funding and coordination for the opposing teams of lawmakers seeking to determine the future of California's climate change laws. The state already has some of the most forward-thinking measures to address the climate crisis in the country, and the state legislature is considering more this year. A new bill that just passed the state Assembly would give California until 2030 to cut climate-change causing pollutants to levels 40 percent below what they were in 1990. That's a considerably more ambitious goal than California's current one: to cut emissions to 1990 levels by 2020. Both Steyer and oil industry lobbyists were busy at the Capitol this week, The Los Angeles Times reports. The legislation will now have to pass the state Senate before reaching Gov. Jerry Brown's desk. If it does not get there by the end of the legislative session on Aug. 31, oil lobbyists will declare victory.
Update: The Senate passed its version of the bill; the stricter climate regulations will become California law.


SOCIAL ENGAGEMENT OF THE WEEK
Scott Walker isn't up for re-election this year, but he is still holding fundraisers — including one earlier this week at the home of Jay Smith, head of a business group, Wisconsin Manufacturers & Commerce, that was an ally of Walker's in his fight against unions to make Wisconsin a "right-to-work" state. That Walker is holding fundraisers even though he is not up for election this year shows he still has ambitions — perhaps for another gubernatorial run in 2018 (Wisconsin does not have term limits) or another presidential bid in 2020. Having a well-stocked campaign account is also a way for politicians to win friends and influence people in their own and other key states — by regifting to allied politicians in tough races.


MUST-READS FROM HERE AND ELSEWHERE