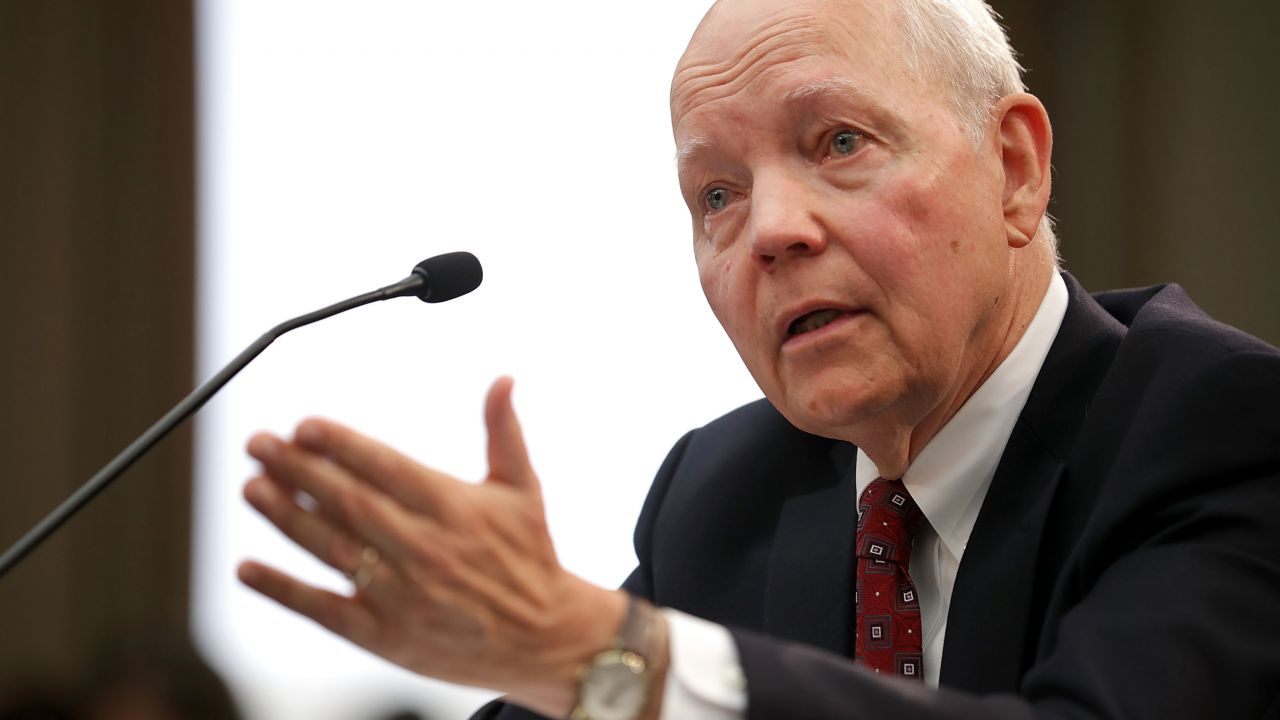 We'll be posting this roundup each week leading up to Election Day. Share your thoughts about these must-read stories and always feel free to suggest your own in the comments section.


THIS WEEK'S TOP STORY
The Republican Party is waging war on the IRS (again). The cause du jour is impeachment of the agency's head, John Koskinen, who was in that role when employees at the IRS destroyed records sought during a previous congressional crusade against the agency. Koskinen says he knew nothing about it, but Republicans want to hold him accountable anyway.
The "Impeach Koskinen" caucus is backed by the 45Committee, a political nonprofit funded by billionaire Todd Ricketts, a major GOP donor whose family owns the Chicago Cubs. Politico reported on Monday that 45Committee was spending more than $1 million on a week of advertising. Federal Communications Commission records compiled using the Center for Responsive Politics' new political ad watch tool and reviewed by BillMoyers.com show ad buys on several television stations in two swing states: Florida and Nevada.
Drumming up anger at the IRS could help turn out conservative voters in these key states, where there are also Senate races that could help determine control of Congress' upper chamber. But it could also backfire. Some GOP senators have been hoping to put off the impeachment push until after the election, worried that another crusade to demonize an Obama-appointed bureaucrat might not play well with moderates in the party.


QUOTE OF THE WEEK
How can an attorney general ask for campaign contributions during his evaluation of a case – a total sleazebag!
— Donald Trump, on Twitter, after New York Attorney General Eric Schneiderman ordered the Trump Foundation to stop soliciting contributions.
The mind-boggling irony, as Noah Bookbinder, executive director of Citizens for Responsibility and Ethics in Washington, writes, is this: "It's not clear whether Schneiderman asked people in Trump's organization for money as he was investigating Trump University, as Trump has claimed. But it is clear that Florida Attorney General Pam Bondi requested and received money from Trump as her office was considering whether to join the New York action." The IRS fined Trump for using his foundation to make a $25,000 campaign contribution; Bondi decided not to join her fellow attorneys general in the multi-state action against Trump U.


CAMPAIGN CASH SNAPSHOT
Figures for presidential and congressional races from the Center for Responsive Politics; figures for state races from the National Institute of Money in State Politics. All figures as of Oct. 6.


CHART OF THE WEEK
A month ago, the Consumer Financial Protection Bureau, a watchdog set up by the Dodd-Frank Act following the 2008 financial crisis, issued its biggest fine yet against Wells Fargo for putting employees under pressure to open fraudulent accounts in customers' names. Now, Congress is under pressure from voters to take further action. That may put some members in a prickly spot. Here are the top 15 recipients of money from Wells Fargo's official political action committee from 2008 through today.
Overall the PAC gave more to Republicans than Democrats by a factor of 2-to-1 in this election cycle. Independent of the PAC, Wells Fargo employees also gave more to Republicans during the 2016 election cycle, though in the presidential race Donald Trump was bested by Democrat Hillary Clinton — followed, perhaps surprisingly, in the No. 2 slot by her primary challenger, Bernie Sanders.


STAT OF THE WEEK
$1 b-as-in-boy billion
We just want to make sure you note, in our campaign cash spotlight above, that we've crossed a major spending Rubicon in races that, thanks to the hollowing out of the nation's newsrooms, few people are tracking anymore. The National Institute on Money in State Politics, which logs spending in state races, believes the latest information actually represents a considerable understatement: Because states have different campaign finance reporting deadlines, it will be a long time before we get to the bottom of the bottom line.


DONOR OF THE WEEK
High Negotiations Committee of the Syrian Opposition
This coalition of 34 Syrian rebel groups, headquartered in Saudi Arabia, wants to take part in the discussion in Washington as relations deteriorate between the US and Russia, with whom the Obama administration was cooperating in its fight against ISIS. Administration officials have indicated it might be time to rethink our strategy as Russia and the Assad regime relentlessly bombard the city of Aleppo, which UN supply trucks cannot reach. Members of both parties have demanded that Obama run any decision to escalate US involvement through Congress. In a filing first reported by Politico's Isaac Arnsdorf, lobbying firm Squire Patton Boggs discloses that Jack Kingston, a former congressman from Georgia and a staunch social conservative, will argue the rebels' case to his former colleagues. The Syrian rebels aren't newbies to the influence scene: On file since 2013 with the Justice Department's Foreign Agent Registration database, the National Coalition of Syrian Revolutionary and Opposition Forces is represented by a firm called Independent Diplomat and, through its work for the Saudi embassy, public affairs powerhouse Quorvis reported managing the rebel groups' Twitter account.


SOCIAL ENGAGEMENT OF THE WEEK
We noted last month that Sen. Bob Corker (R-TN) was doing his embattled colleague Kelly Ayotte (R-NH) a favor and hosting her at fundraisers in Tennessee. Sen. Mark Warner (D-VA) and Virginia Gov. Terry McAuliffe will be doing a similar favor for fellow Democrat Katie McGinty, who is locked in a tight race to become the newest senator from Pennsylvania. Along with Secretary of Energy Ernest Moniz, Warner, McAuliffe and his wife, Dorothy, are the "special guests" at a McGinty fundraiser among the DC elite in McLean, Virginia.


MUST-READS FROM HERE AND ELSEWHERE