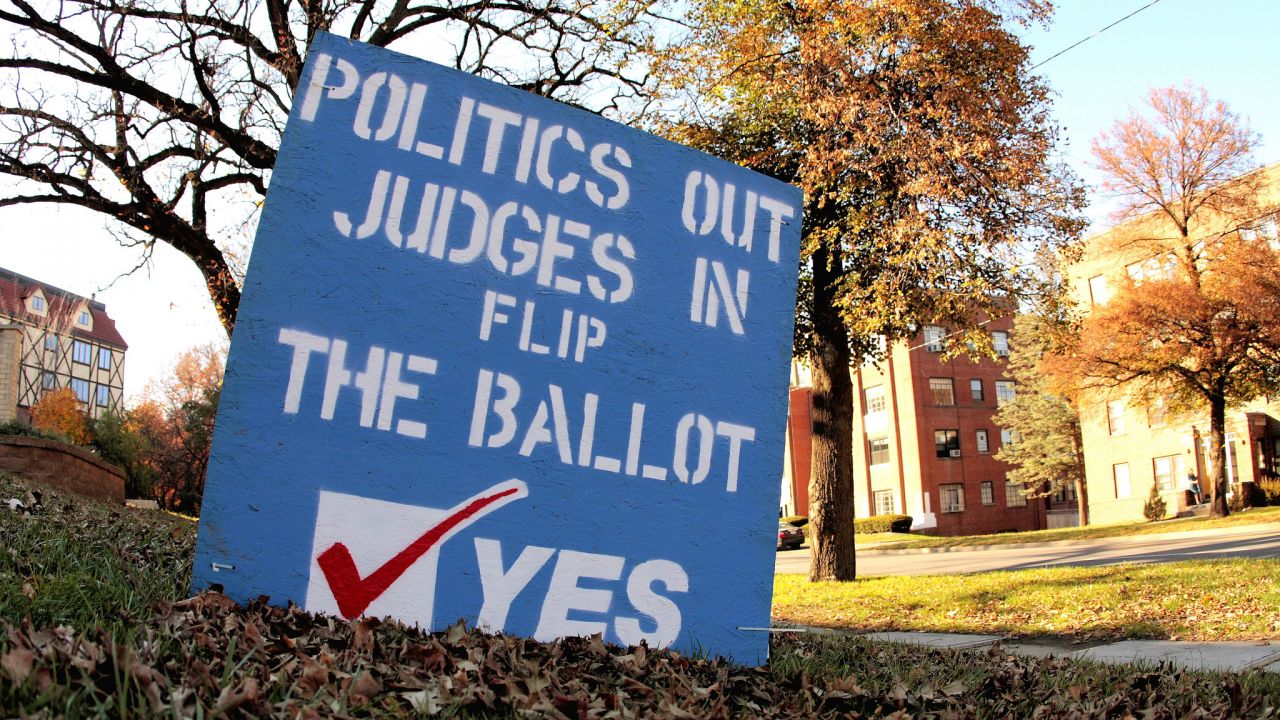 Yes, Jeb Bush and his cash-spewing, broken-fire-hydrant-of-a-super PAC burned through north of $130 million in a matter of months. Yes, that exercise in lavish mediocrity earned him a whopping four delegates. Yes, Donald Trump, who spent less than half of what Jeb's super PAC spent, is the Republican nominee. And yes, for all the Establishment-tinged reasons why Hillary Clinton beat Bernie Sanders, fundraising wasn't one of them.
But these headlines don't tell the real story. For most elections — especially those that don't command the attention of a presidential race — cash is still king. For proof, look to a set of down-ballot races that are attracting more and more attention each year.
State court judges have to run for election in 38 states, and in 2013-14, 9 out of 10 state Supreme Court races were won by the candidate who raised the most money. With the final word on everything from abortion to voting rights, the death penalty to collective bargaining, the future of fracking to funding for public education, state Supreme Courts and the races that determine their makeup are in the spotlight more and more. And with most state governments either afflicted by single-party dominance or deadlocked into irrelevance, state high courts have emerged as the newest and fiercest battlegrounds for well-heeled special interests and partisans. 
High-spending state Supreme Court races are no flash in the pan: Nationwide, total spending on high court races has topped $30 million every election cycle since 2001. (The current record, $61 million, was set in 2003-04.) Though big money has already shown up in pivotal high court races this cycle, 27 states are holding Supreme Court elections on Nov. 8. Come Election Day, we may be faced with the most expensive judicial elections in American history. Why does it matter? Keep in mind that spending in 2003-04's record-setting cycle led the US Supreme Court to declare — for the first time in history — that "extreme" judicial election spending could violate a person's right to a fair trial.
Our current cycle started off with a bang last November, as the Pennsylvania Supreme Court racked up the single most expensive judicial election in American history — over $16 million, or 10 times the average cost of a seat in Congress. Then in March, the Arkansas Supreme Court experienced the second most expensive election in its history. Weeks later, the Wisconsin Supreme Court followed suit with the third most expensive election in its history, as one seat went for over $4 million. In May, a seat on West Virginia's highest court cost over $5 million, earning another silver medal for record-setting spending. And in North Carolina, where voters will determine whether Democrats or Republicans control their highest court, spending has already exceeded $2.5 million. 
No state tells the story of these down-ballot brawls quite like the Tar Heel State. Last time around, North Carolinians witnessed the most expensive judicial elections in state history, as over $6 million — including $2 million from national groups like the Republican State Leadership Committee and the Sierra Club — flooded the system. Just seven months later, North Carolina's governor signed into law a bill that changed its state Supreme Court races from nonpartisan, competitive elections to nonpartisan, noncompetitive elections, called "retention elections," in which sitting justices — instead of running against opponents in the primary or general election — are subject to up-or-down "yes" or "no" votes on Election Day.
It's a fairly common move for a political party, after winning a majority in the other two branches of government, to restructure judicial elections in an attempt to lock in their power. After West Virginia Republicans took control of the statehouse for the first time in decades, for example, they switched their high court elections from partisan to nonpartisan races, knowing that West Virginia voters, the majority of whom are Democrats, might choose the "D" over the "R" candidate if given the choice. On the flip side, Democrats in Ohio, all but locked out of the halls of power in the other two branches, have long sought to include partisan labels in the state's nonpartisan judicial elections. They figure the added "D" may help them gain seats on an Ohio Supreme Court currently dominated by conservatives. Given this trend, it's no surprise that the only member of the North Carolina Supreme Court up for election this cycle belongs to the governor's party. 
North Carolina's new law was set to take effect this November, until a lower court ruled that the state constitution's call for "elections" wasn't satisfied by a "yes" or "no" retention election. The decision was appealed, and because North Carolina doesn't have a procedure in effect for replacing its Supreme Court justices in the event of a conflict of interest, the high court heard the case itself. In early May, a divided 3-3 court (the seventh justice, being on the ballot this year, recused himself) upheld the lower court's decision. Now the stakes couldn't be higher: With the court's conservative majority again on the line this November, another record-breaking spending spree seems inevitable. 
Yes, judicial elections may not capture headlines like our presidential race, but for those who are watching, we're in for a show.