A large majority of voters of all stripes favor paid sick days, paid family leave, equal pay for equal work as well as affordable child and elder care, according to new research.
The poll, commissioned by the advocacy group Make It Work campaign, also found that 73 percent of American voters believe that government has a responsibility to address these issues.
As the chart below shows, 93 percent of voters favor — with 86 percent strongly favoring — equal pay for equal work (makes you wonder about the other 7 percent, or even the other 14 percent). Eighty-eight percent of voters also believe that all workers should have the opportunity to earn sick days to care for themselves and members of their family.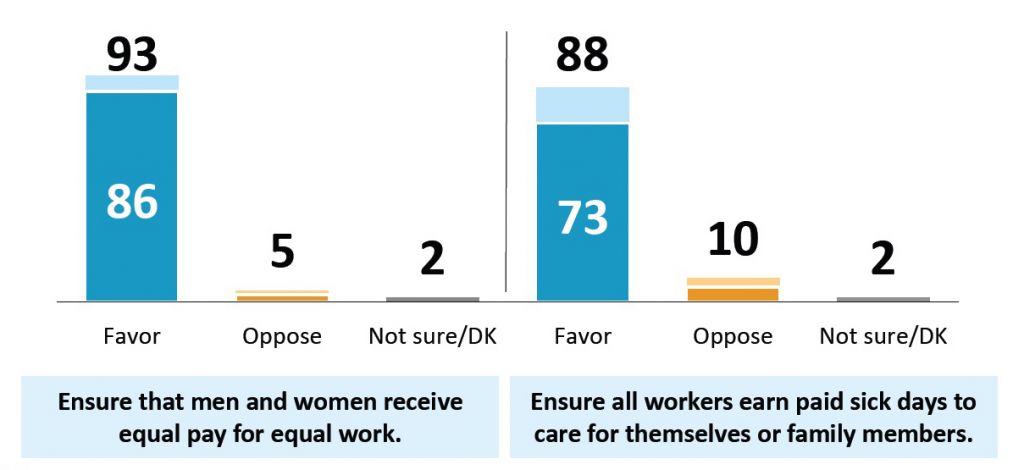 The study found that an overwhelming majority of voters believe that having workplace rules that ensure equal pay, sick pay, family leave and child care are good for our economy (82 percent) and our nation (81 percent). Presumably for many workers it would also be a welcome relief as America is the only advanced country with no paid parental leave policy and no paid sick days.
While voters agree that these family friendly policies are a good thing, who should pay for them is up for debate. As you can see below, voters are split over the burden that paid sick time puts on businesses.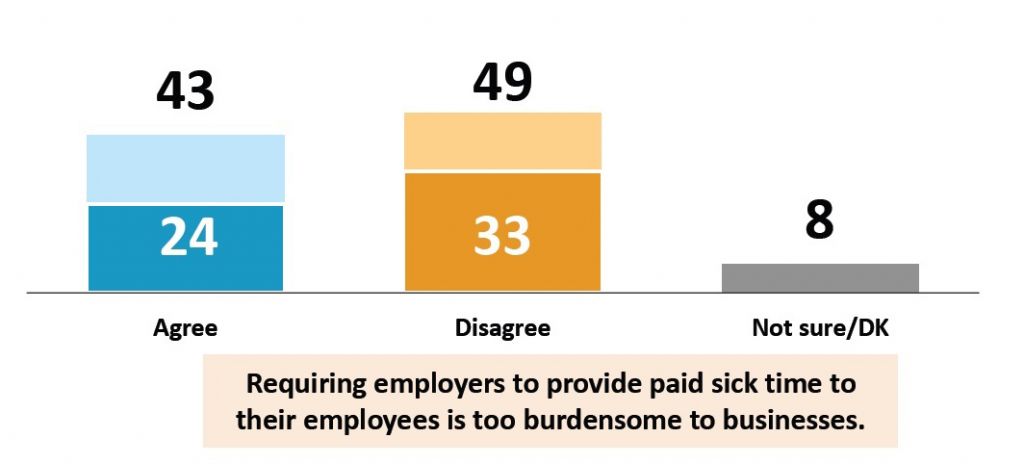 The study also asked voters to choose between two candidates. Candidate A, who believes family comes first, which means supporting policies like affordable child care and paid leave; and Candidate B, who does not support these types of policies, but instead believes that employers should have the freedom to create their own policies.
Candidate A came out on top with 53 percent, compared to 29 percent for Candidate B. Along party lines, 71 percent of Democrats preferred Candidate A and 51 percent of Republicans preferred Candidate B.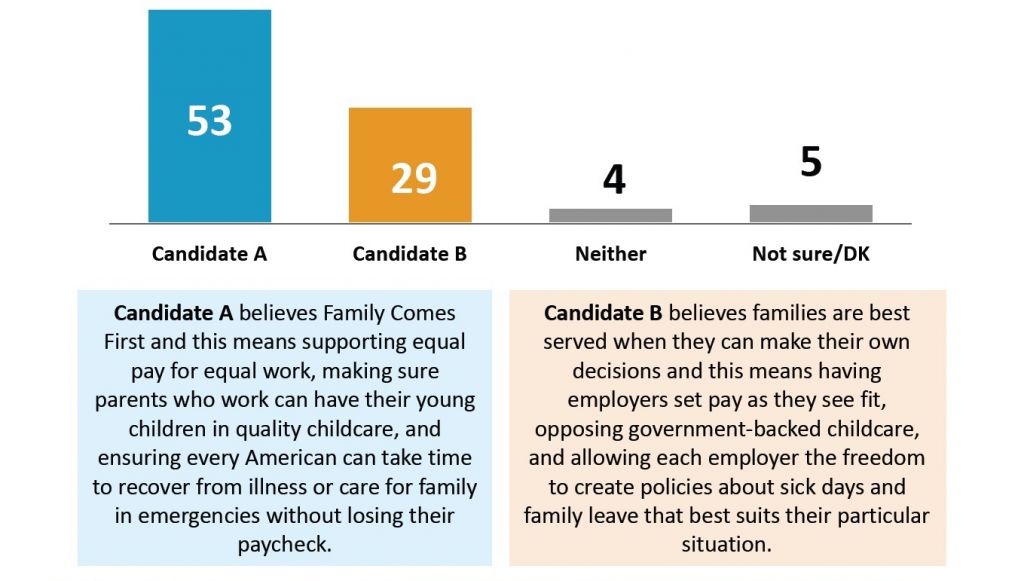 The poll was conducted by Lake Research Partners, a Democratic polling firm, and surveyed a cross section of 800 likely 2016 voters in early January.