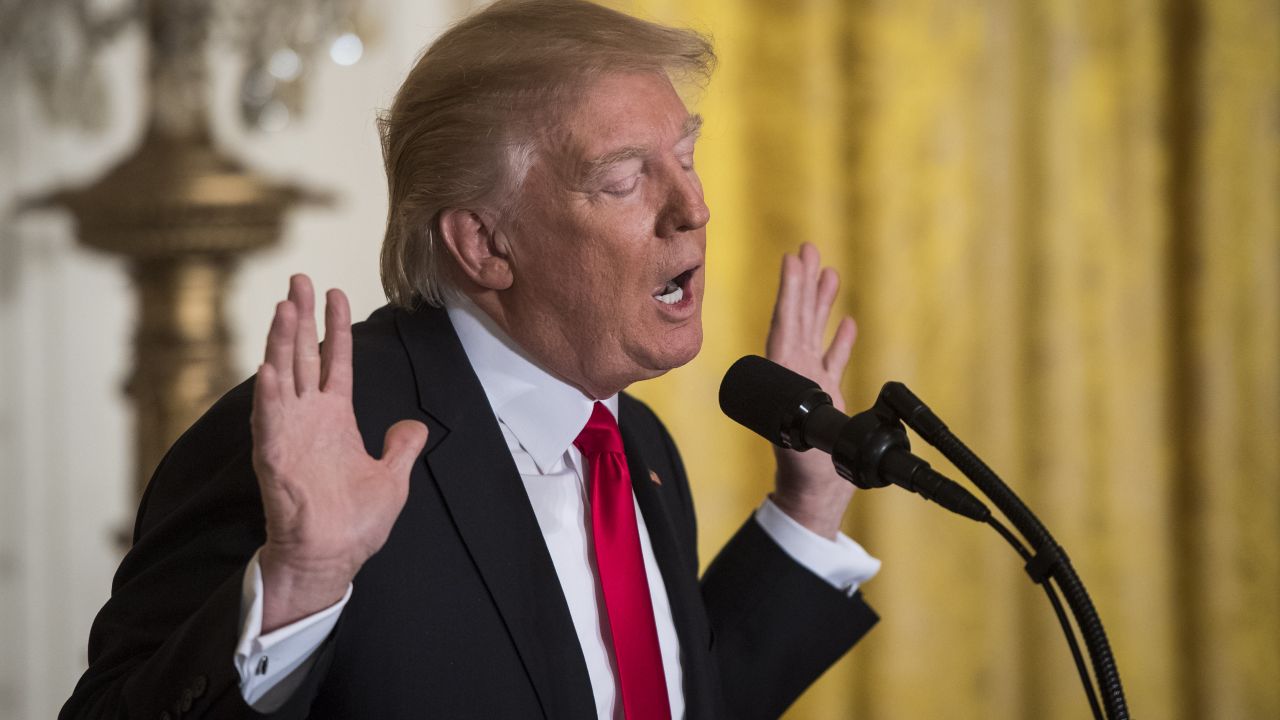 In a recent article for BillMoyers.com, "Red Alert: The First Amendment Is in Danger," Bernard Weisberger wrote that Donald Trump is threatening freedom of speech in America with his frequent attacks on the press. In Trump's eyes, Weisberger writes, "the most villainous persecutors are the mainstream 'fake news' organizations that dare to oppose his actions and expose his lies." Weisberger reminds us that another US president, John Adams, despised criticism and, with the help of Congress, was able to crack down on the press. In the midst of a "national emergency" in 1798, Adams signed the Sedition Act, a direct violation of the Constitution's guarantee of freedom of speech. A number of journalists were prosecuted and locked up for speech critical of the government. Weisberger says it could happen again.
Hundreds of people wrote on Facebook page in response to the post; a sampling of these lightly edited comments can be seen below, including a response by Weisberger.

Excluding the media
"Earlier this year at one of Sean Spicer's off-camera briefings, The New York Times, CNN and other news sources were excluded. EXCLUDED from an administration-sponsored forum designed to facilitate getting news out! In my mind this is a clear violation of the First Amendment." — John Connett

The 'covfefe' heard around the world
"We're already experiencing how Trump manipulates the press. For example, when a stupid typo ('covfefe') can make the headlines on the first page for a week while shoving the Russian investigation to the back page or not mentioning it at all. It's only one of many examples of how Trump has succeeded… Stay focused; we can walk and chew gum at the same time, so prove it and while investigating Trump's numerous missteps and misleads, stop making them the main story for days on end; always keep the Russian investigation on the front burner." — Margi Underwood

What about Obama?
"How quickly we forgot the Obama administration's war on whistleblowers. Good thing there wasn't any "genuine" trouble there." — Michael Peck
[Note: Peck made a number of related comments, which can be viewed in this thread.]
"Mr. Peck, you are clutching at straws to make it seem that Obama was no better than Trump is now. Prosecuting those who broke a law against revealing state secrets is not the same as demanding a law that makes it a crime to criticize the president and thereby suppress all political opposition." — Bernard Weisberger

One of many threats
"The GOP is attacking our Constitution on every front — rule of law, free and independent press, free and fair elections, First Amendment guarantee of free speech — yet no one seems concerned that America is on the verge of becoming an autocracy! If you haven't already, read Timothy Snyder's On Tyranny: Twenty Lessons from the Twentieth Century for a reality jolt." — Jack Wall

Like Russia or Turkey
"Everyone who cares had better contact their senators and representatives because criticism is driving Trump off the cliff. They have already cut off the White House press corps, refuse to answer questions and advocated locking up protestors. How does that make us different from Russia or Turkey or any other authoritarian state? Trump is a baby. He is not strong. He would go to any lengths to shut down the negative press. Beware. It is up to you to protect our Constitution. Trump has never read it." — Sheila Karlson

Stifling speech makes us all losers
"We have a voice and need to keep using it. Everyone loses when free speech is stifled. Trump and his administration have been trying to undermine and control the media from the beginning of his campaign. We have to continually pull ourselves out of the weeds and not be duped by all the noise. Stay focused and do your research. Don't forget hate begets hate so be careful to not let anger become a distraction." — Rhonda Donaldson Combs

Theodore Roosevelt on criticizing the president
"To announce that there must be no criticism of the president, or that we are to stand by the president, right or wrong, is not only unpatriotic and servile, but is morally treasonable to the American public. Nothing but the truth should be spoken about him or any one else." — Theodore Roosevelt quote, shared by Simone Carbone