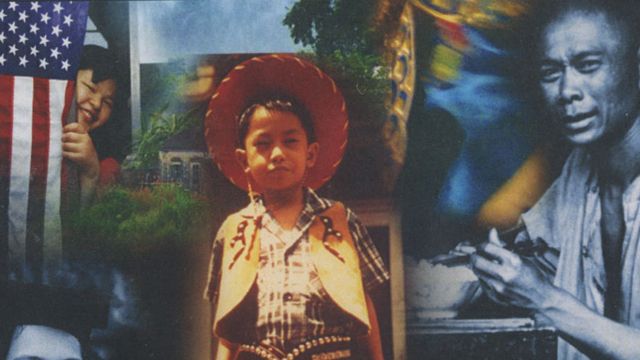 Over the past weeks the US has seen a growing number of attacks on Asian-Americans. Those who perpetrate them should learn a little about history and a lot about our democracy. 
A Look into the Past  – Becoming American: The Chinese Experience
This three-part series explores the historic saga of Chinese immigrants and issues of race, cultural identity and assimilation at the heart of an increasingly diverse America. Bill Moyers documents how, for over 50 years, the Chinese – like other immigrants to this country – have pursued the American dream. Theirs is a compelling tale of struggle and triumph, progress and setback, separation and assimilation, discrimination and achievement. It is a story of the collision of two cultures, and a narrative that has been largely left out of history books. (2003)
---
Fleeing civil war, flooding, and famine, thousands of young men leave the villages of southern China to seek their fortunes in the California Gold Rush.
---

Part Two tells the story of these hostile years when Chinese Americans existed in a kind of limbo, denied rights in their new country and no longer at home in their former one.
---
For author and activist Helen Zia and many other Chinese Americans, the last three decades have been a time of political awakening inspired by the Civil Rights movement.
Moving into the Future – Becoming American: Personal Journeys
A three-part series of conversations with five prominent Chinese Americans who have contributed to American life. The 30-minute programs feature interviews with artist Maya Lin, Nobel prize-winning physicist Samuel Ting, businesswoman Shirley Young, AIDS researcher David Ho and author Gish Jen. The series is a complement to Becoming American: The Chinese Experience and amplifies the larger ideas of the documentary series through an intimate look at the lives of these five distinguished individuals from the fields of literature, science, business, medicine and the arts.
---
Bill Moyers talks with Dr. Ho about his experience as an immigrant and US citizen, and his contributions to the battle against AIDS.
---
Bill Moyers talks with Maya Lin about her upbringing and multifaceted career.
---
Bill Moyers speaks with Dr. Ting about his childhood years in war-torn China, his current project, and his philosophy of science.
---
Bill Moyers talks with Shirley Young, an inspiring woman who survived the Japanese occupation of the Philippines to become a pioneer of market research.
---
In this episode of 'Becoming American: Personal Journeys," Bill talks with acclaimed Chinese American writer Gish Jen.