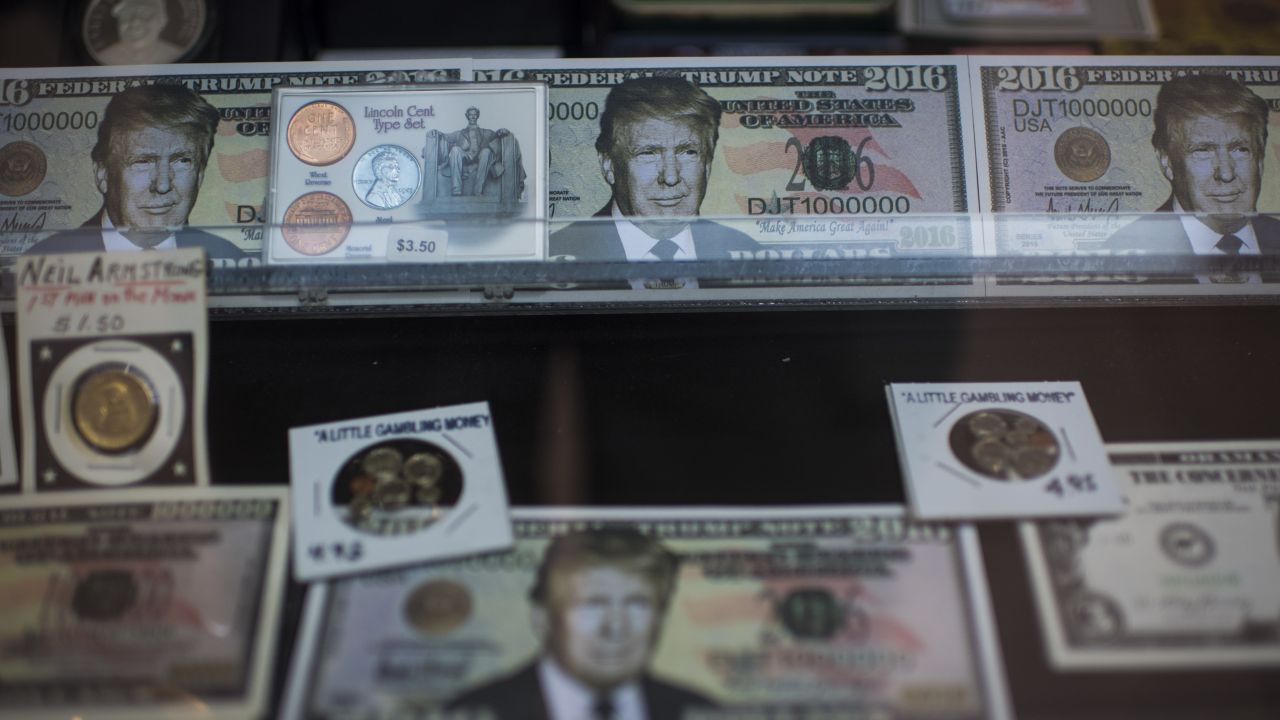 We'll be posting this roundup each week leading up to Election Day. Share your thoughts about these must-read stories and always feel free to suggest your own in the comments section.


QUOTE OF THE WEEK
"For some 50 years, Your Honor, since the Supreme Court in 1958 upheld the right of the NAACP to resist compulsion by the state of Alabama of its membership list, courts have recognized that the First Amendment protects against this sort of compulsion in this sort of circumstance… And although the Attorney General correctly points out that such abuses are not as violent or pervasive as those encountered in NAACP v. Alabama or other cases from that era, this court is not prepared to wait until an [Americans For Prosperity] opponent carries out one of the numerous death threats made against its members."
—Derek Shaffer of the Koch Brothers' Americans for Prosperity arguing that the same rules that protected civil-rights activists should prevent donor disclosure.


CAMPAIGN CASH SNAPSHOT
Figures for presidential and congressional races from the Center for Responsive Politics; figures for state races from the National Institute of Money in State Politics.


CHART OF THE WEEK
Since Watergate, the Democratic and Republican parties received an inflation-adjusted chunk of public funding for their presidential nominating conventions, based on the idea that it's better for taxpayers to underwrite the parties' parties than fat cats. With clever lawyers and our sieve-like campaign finance regulation system, the fat cats found their way into the game anyway. And the $18.2 million each party got in 2012 was the last of the public subsidy. Congress did away with it two years ago, making this year's conventions the first since 1976 not to receive public funding, and making the parties especially reliant on special interests to meet their funding goals. (Taxpayers continue to pay for security at both conventions, however; this year Congress appropriated $100 million for that.)
Both conventions are coming up later this month: Republicans meet in Cleveland starting July 18 and Democrats meet the following week in Philadelphia. Although Republicans are doing far better than Democrats at collecting money for their jamboree, both parties are struggling to close the gap left by that missing $18.2 million. Individual donors can give no more than $100,200 per year for the conventions; PAC donations are limited to $45,000 per year. "The problem is, you can't get more than $100,000 from any person. So it's not like one person can write a check for you," says Tony Parker, treasurer for the Republican National Committee.
The chart below, by the Center for Responsive Politics, shows money that's been disclosed so far for three special accounts that parties can create in addition to their regular fundraising apparatus. What's special about these accounts — including the convention account — is that donors can write them $100,000 checks, more than three times what they are allowed to give national party committees. The first column represents the convention account, the second is for party infrastructure ("buildings") and the third is for legal expenses related to recount elections.
A spokesperson for the Republican National Convention said the party had $57.5 million in commitments for its convention, and hopes to reach its $64 million goal. A Democratic National Convention spokesperson said the party has commitments that bring it within $4 million of its $60 million goal. Documents supporting these claims will not be filed with the FEC until 60 days after the conventions.


STAT OF THE WEEK
That's the amount Donald Trump's campaign says it raised last month, a significant rebound from May, which he finished with just $1.3 million. About half of Trump's latest haul came from online donations, which his campaign started accepting in the last 10 days of the month. That's less than the $68.5 million the Clinton campaign said it raised in June, but it demonstrates that the Republican candidate has a fundraising apparatus in place. Neither candidate's June fundraising report will be available at the FEC until later this month, so we don't yet know exactly who their new cash came from.


RACE OF THE WEEK
Republican Fred Upton is up for reelection in Michigan's 6th Congressional District and is facing off against his longtime rival, Democratic political science professor Paul Clements. Libertarian Lorence Wenke, a former state senator, is also running. With four months left until the general election, Upton, the chairman of the House Committee on Energy and Commerce, has a considerable war chest to face his competitors. Of the $2,408,526 brought in by his campaign and the PAC supporting his run, roughly a fifth — $502,060 — comes from electric utilities and the oil and gas industry, to whom he's been a valuable ally.


DONOR OF THE WEEK
Jared Kushner, a real-estate developer, publisher of The New York Observer and son-in-law of Donald Trump, has been in the news quite a bit lately for his role advising Trump how to appeal to Jewish voters — something Trump doesn't always handle with grace, to say the least. The campaign has been under particularly harsh scrutiny this week for recycling a Star of David image (that Trump maintains is "just a star") that originated from the anti-Semitic corners of the internet on a tweet criticizing Hillary Clinton. In addition to helping Trump with his speech to AIPAC, the powerful American pro-Israel lobby, Kushner lent his father-in-law's campaign a hand financially by donating $100,000 from his real-estate company.


SOCIAL ENGAGEMENT OF THE WEEK
You could eat lunch next to Trump, and, presumably, some old airplanes if you attend this fundraiser at the Kentucky Aviation Museum. The man behind it is billionaire Joe Craft, the president and CEO of Alliance Resources, the third-largest producer of coal in the country, and a man who was called by McClatchy Newpapers "Kentucky's most powerful non-elected individual" during the 2012 election. For $5,400, you can get a picture with the candidate; a $1,000 ticket lets you hang out and watch as others get their pictures taken.


MUST-READS FROM HERE AND ELSEWHERE