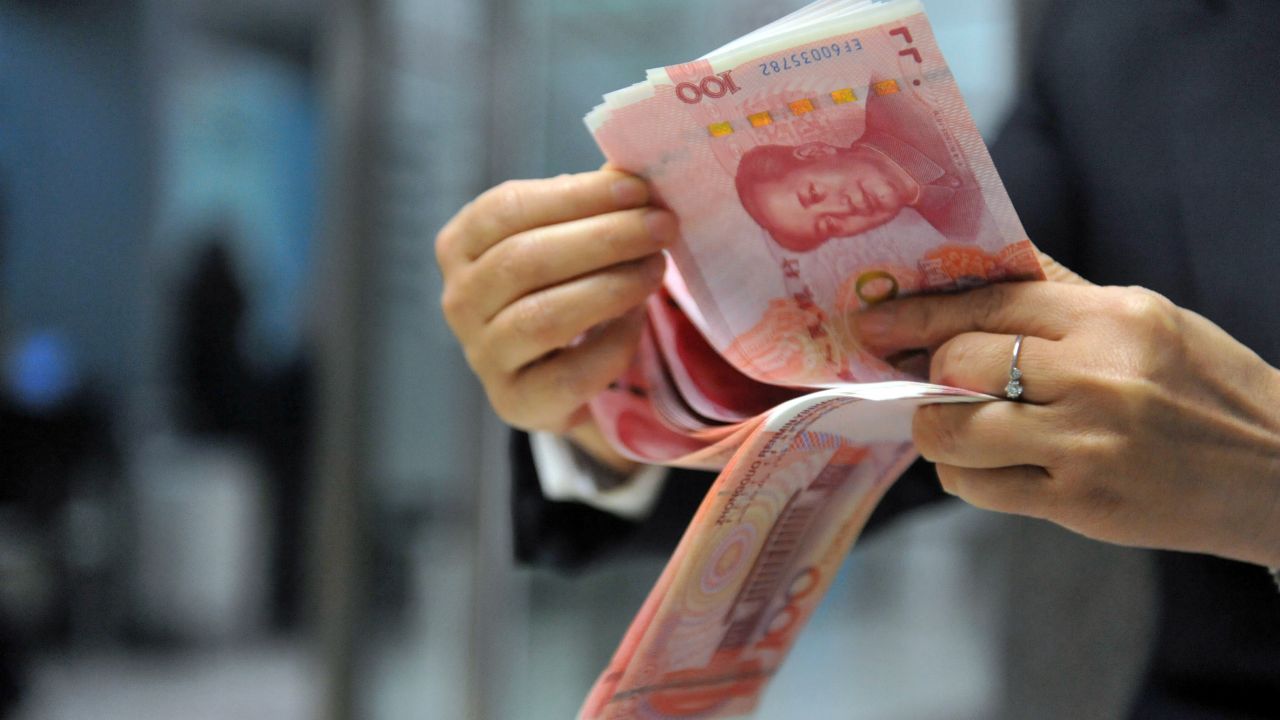 As campaign-finance reform advocates pounce on Donald Trump's bizarre — because it's blatantly illegal — spamming of overseas lawmakers with fundraising emails, a veteran commissioner of the Federal Election Commission is already plan to offer new proposals to keep foreign money out of US political campaigns.
A week before Thursday's filing of a formal complaint with the FEC by the Campaign Legal Center and Democracy 21 against Trump's presidential campaign, FEC Commissioner Ellen Weintraub held a daylong event in which experts on corporate and campaign law detailed the many subtle and harder-to-detect ways in which illegal donations from foreigners might influence US elections.
Trump's apparent attempt to solicit donations from politicians as far away as Australia violates decades-old rules that explicitly ban foreigners and foreign entities from making campaign contributions and candidates from soliciting financial help from noncitizens. The Supreme Court emphatically upheld that prohibition as recently as four years ago.
Since at least the eve of World War I, the US government has regulated foreign investment and foreign influence in certain areas of society as a national security matter but when it comes to elections, experts at Weintraub's forum said, the laws haven't kept up with the means for evading them. That's in part because of the globalized economy where business and ownership often transcend national borders, and in part because of lax laws and regulations that allow political donors to funnel unlimited amounts of money anonymously into campaigns. Concerns run the gamut from the ways credit cards can be used to mask the origin of donations to the possibility that tax-exempt organizations can be used, in the words of University of Maryland law school Dean Donald Tobin, for "cleansing a donor's identity."
"The situation is a mess," Tobin added. "I wish I could give you a more academic term for it."
It really shouldn't be controversial to say we don't want to have foreign money in our elections.
— FEC Commissioner Ellen Weintraub
Weintraub, a Democratic appointee, said afterward that the expert testimony will inform new campaign-finance rules she plans to propose to her colleagues.
Despite the commission's history of partisan gridlock (one panelist, the American Enterprise Institute's Norm Ornstein, quipped that the agency should be renamed the "Feckless Election Commission"), Weintraub insists this is worth a try. "It really shouldn't be controversial to say we don't want to have foreign money in our elections," she remarked at one point during the forum. "Maybe there could be some common ground, I would hope this would be that."
Don't hold your breath.
Throughout the forum, one of Weintraub's former Republican FEC colleagues, former Commissioner Brad Smith, used the official hashtag, #FecForum, to troll her on Twitter. An example of the commentary from Smith, now chair of the Center for Competitive Politics:
#fecforum It will be interesting to see if Commissioner for Life Weintraub takes on spending by *International* unions.

— Brad Smith (@CommishSmith) June 23, 2016
From the back of the room, FEC Commissioner Carolyn Hunter, an appointee of former President George W. Bush, lobbed skeptical questions at some of the panelists. She wondered why Ornstein, in the course of a presentation about the dangers of letting a transnational elites dictate US policy, had brought up billionaire investor Stephen Schwartzman's comparison of President Obama's plans for closing a favorite tax loophole of the rich to "Hitler invading Poland." After all, Hunter noted, Schwartzman apologized for the much-criticized remark.
During the event and in conversations with reporters, Weintraub made sure to note that she had organized it with the blessing of current FEC Chairman Matthew Petersen, another Bush appointee — an apparent retort to the Center for Competitive Politics release accusing her of "using agency resources" to advance her own point of view.
Ignoring the FEC family feud, the experts plunged into a wide-ranging discussion of the various ways that foreign interests could exploit legal and technical loopholes to advance their agendas by investing in US elections.
1. Nonprofits
Tobin termed tax-exempt corporations "the most scary." Since the Supreme Court's 2010 decision in Citizens United v. FEC, which allowed corporations to make unlimited donations to influence campaigns as long as those donations go for efforts that are supposedly independent of the candidates themselves, the biggest corporate players have not been the kind of well-known companies that Americans patronize, but 501(c)4s, a type of non-profit corporation known as a "social welfare organization." Because of their tax-exempt status, such corporations never have to report the source of their funding, offering an easy avenue, several panelists at Weintraub's forum said, for foreigners who want to influence US elections to mask their presence.
An examination of IRS data by BillMoyers.com shows there has been a jump in the number of new 501(c)4s created since Citizens United. In the three years prior to the decision, the number of new 501(c)4s created annually bounced between 1,200 and 1,500. In 2014, the last federal election year, it was 4,114 — a nearly three-fold increase over the year the high court handed down its landmark decision.
2. Credit cards
Another potential avenue for illegal foreign contributions is credit cards, warned John Pudner, a former Republican political consultant who now heads a campaign finance reform group called Take Back Our Republic. A decision by some campaigns — especially those who rely heavily on small donations, as President Barack Obama did — to dismantle zip-code verification on their credit-card contributions has what Pudner diplomatically said is an "unintended consequence" of opening the door to illegal foreign donors.
"If I were an unscrupulous political consultant and didn't care about [the] law, I'd set up a room full of people, retype over and over the credit card number, $200 a pop," said Pudner, citing a number that's below the level at which the FEC requires names and addresses of donors. "It's very affordable, it's never detectable. . . that avenue is there and so easy."
3. Stock, mergers, acquisitions and inversions
But, Pudner and other panelists noted, really big foreign players don't have to skirt US law. They can just buy a US company.
"Think of Burger King, which merged with Tim Horton's and is now Canadian," said law professor Ciara Torres-Spelliscy. "Nestle USA is operated by Nestle SA, which is headquartered in Switzerland. 7-Eleven is owned by a Japanese company. Firestone is owned by Bridgestone which is also Japanese. The Pierre Hotel in New York City is owned by an Indian conglomerate called the Tata Group. The Sunglass Hut…is owned by an Italian eyewear company." The author of a new book Corporate Citizen: An Argument for the Separation of Corporation and State, Torres-Spelliscy also noted that Citgo, a company familiar to many American motorists, "is owned by the government of Venezuela."
Further complicating matters, corporations are under no legal obligation to disclose political giving and, even among those that are publicly traded, ownership is anything but transparent, according to John Coates, who teaches corporate law at Harvard University. "If the public wants to know who owns a given company that shows up in any forum as a donor, for example, in the FEC regulatory process, there's no way to find out," he said. However, it is clear that the increasingly global economy has made between foreign and domestic ownership of a company murky: 30 years ago "about 5 percent of all US corporate stock was controlled by foreigners," Coates said, citing Federal Reserve data. "It's now up to 25."
I think most people want to follow rules…If you create the bright-line standards…they will follow them.
— Maryland Elections Director Jared DeMarinis
The answer to the confusion, the experts agreed, is more disclosure and clearer rules on what's allowable and what's not. Torres-Spelliscy urged members of the audience to "bug President Obama about federal contractors" — a reference to the much anticipated but as-yet-to-be-issued executive order requiring companies that do business with the federal government to disclose political contributions — and to "Write Mary Jo White" — the chairwoman of the Securities and Exchange Commission, who is caught in the middle of a political battle over whether she should order publicly traded companies to make their political contributions public.
Jared DeMarinis, director of the campaign finance division of the Elections Board in Maryland, where corporations are allowed to donate to campaigns but must disclose them, said he believes it's regulators' and lawmakers' responsibility to establish the rules of the political game.
"I think people want to follow rules," he said. "You're always going to have outliers that will try to break the rules or go as close to the edge as possible there, but I think that a majority of the corporations and the giving out there, want to follow the rules and if, if you create the bright line standards for them…they will follow them."
(Contributing: John Light)