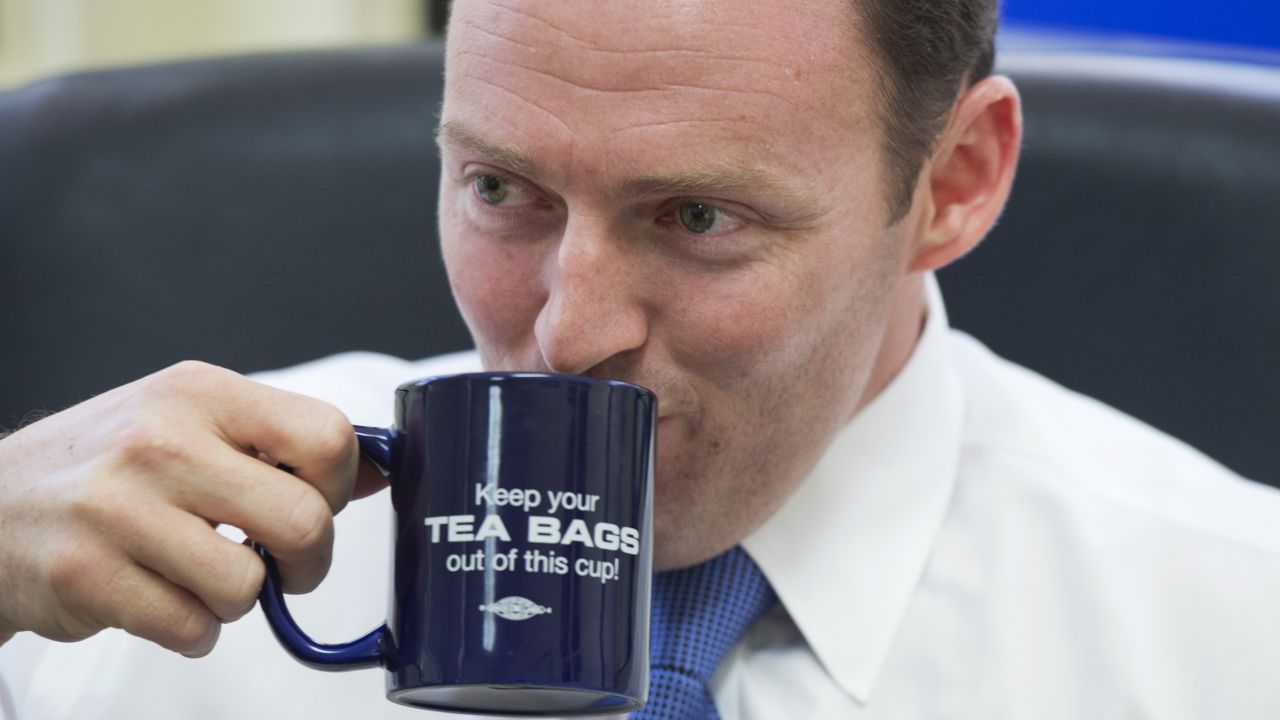 We'll be posting this roundup each week leading up to Election Day. Share your thoughts about these must-read stories and always feel free to suggest your own in the comments section.
THIS WEEK'S TOP STORY
This week's US Senate primary in Florida determined that Democratic Rep. Patrick Murphy will be running against incumbent Republican Sen. Marco Rubio in November. Much of the Democratic establishment had already thrown its weight behind Murphy over his leading opponent and fellow Democratic House member, Alan Grayson. Late last year, Grayson, an outspoken liberal, was polling close to Murphy but he saw his support collapse as questions mounted about his business relationships and personal life.
Big money already has oozed its way into the race: In July, the Senate Majority PAC, the Democratic super PAC supporting the party's Senate candidates, ponied up for a $1 million media buy supporting Murphy. Around the same time, the Senate Leadership Fund, the Republican's Senate super PAC, put down $1.5 million opposing Murphy. The Chamber of Commerce has also spent $1.5 million opposing Murphy. Another group, the Florida First Project, spent $1.5 million supporting Rubion his primary, by buying advertising supporting him or opposing his primary opponent, homebuilder Carlos Beruff.
Murphy, 33, is a moderate Democrat and the son of a wealthy Miami businessman, Thomas P. Murphy, who has contributed liberally to his son's Senate bid. The younger Murphy's PAC, Floridians for a Strong Middle Class, has in fact pulled in a combined $500,000 from the elder Murphy and his company, Coastal Construction. That's half the group's total haul, as of June 30, of $1 million. So far, it has spent $441,350 on the race.
Now that the state's late-in-the-year primary has concluded, Floridians will likely see even more money pouring into their swing state to fund political ads for Senate, House and presidential races. Orlando NBC affiliate WESH, for instance, is awash in ad buys from groups that span the political spectrum: In just the last week, it has posted ad buys with the Federal Communications Commission from Hillary Clinton, Donald Trump, and Priorities USA, the super PAC supporting Clinton, along with pro-Trump super PAC Rebuilding America, the National Republican Senatorial Committee, and Michael Bloomberg's Independence USA. Radio stations are getting some love too: Priorities USA, Hillary Clinton's super PAC, just bought $50,000 in political ads on a Spanish-language radio station in Miami.


QUOTE OF THE WEEK
I had no idea what to expect, and I was very pleasantly surprised by how well he listened to what I had to say… No arrogance, you know, 'I'm Donald Trump, the king of the world.' He sat back and wanted to know what your opinion was.
—Andrew Sabin, GOP donor and owner of a precious-metals refining business, as quoted by The Washington Post's Matea Gold. Gold writes that Trump's persona in private meetings — reportedly different than his persona on the stump — has helped him forge bonds with GOP moneymen.
CAMPAIGN CASH SNAPSHOT
Figures for presidential and congressional races from the Center for Responsive Politics; figures for state races from the National Institute of Money in State Politics. All figures current as of Sept. 1.


CHART OF THE WEEK
This chart, which comes to us courtesy of the Wesleyan Media Project, takes a look at political ad spending in the top 10 most competitive Senate races. The pale bars in the chart indicate spending by candidates, the darker bars indicate spending by outside groups, such as super PACs or dark money groups that do not disclose their donors. The Wesleyan Media Project notes that candidates in five Senate races are being outspent by outsiders: These shadowy groups' funding is behind more than 80 percent worth of televised ads in Ohio, Pennsylvania and New Hampshire Senate races and more than 60 percent in Nevada and Colorado Senate races. A new report shows that outside groups have spent nearly $100 million to influence Senate races.
Top 10 Senate Races
STAT OF THE WEEK
337
That's the number of filings related to political advertising — mostly contracts, requests to buy ads and federal disclosure forms — to pass through Youngstown, Ohio's FOX affiliate, WKBN, in the last 60 days, according to the Center for Responsive Politics. More than any other state, Ohio is being blasted by a barrage of campaign advertising, and WKBN appears to be airing more of those ads than any other Ohio broadcaster. The runner up in the state is Columbus NBC affiliate WCMH, which has processed 295 contracts, requests for ads and disclosure forms. While stumping in northeast Ohio, politicians often paint the battle for the hearts and minds of the people of post-industrial Youngstown as a bellwether for the national political battle; these numbers seem to show their ad-buyers believe it.


DONOR(S) OF THE WEEK
Corrections Corporation of America (CCA)
This company has lead the lobbying charge on behalf of private prisons that are popular in states where the privatization of public sector services is in vogue. But earlier this month, the US Department of Justice said it would phase out private prisons at the federal level. The Center for Responsive Politics' Emma Baccellieri reports that since 2010, the three largest private prison companies — CCA, Management and Training Corporation and GEO Group — have collectively spent nearly $9.7 million on lobbying.


SOCIAL ENGAGEMENT OF THE WEEK
The New York City elites, among whose ranks Trump considers himself, will gather in support of Hillary Clinton and eat a $1,200 dinner at Cipriani, a pricey Italian restaurant in Manhattan's midtown east, across from Grand Central Station. Singer Barbara Streisand's going to be there, hosting, and you too can "host" if you have $250,000 to give to the candidate.


MUST-READS FROM HERE AND ELSEWHERE