In April 2020 we reported on the release of the report "Wealth Windfalls, Tumbling Taxes, and Pandemic Profiteers" from Institute for Policy Studies.
That study showed that between January 1, 2020 and April 10, 2020, 34 of the nation's wealthiest 170 billionaires saw their wealth increase by tens of millions of dollars.
Now, in an update to that report, the Institute for Policy Studies has released new figures that show that during the pandemic — while unemployment numbers are higher than in the Great Depression — the Gilded Class glows brighter.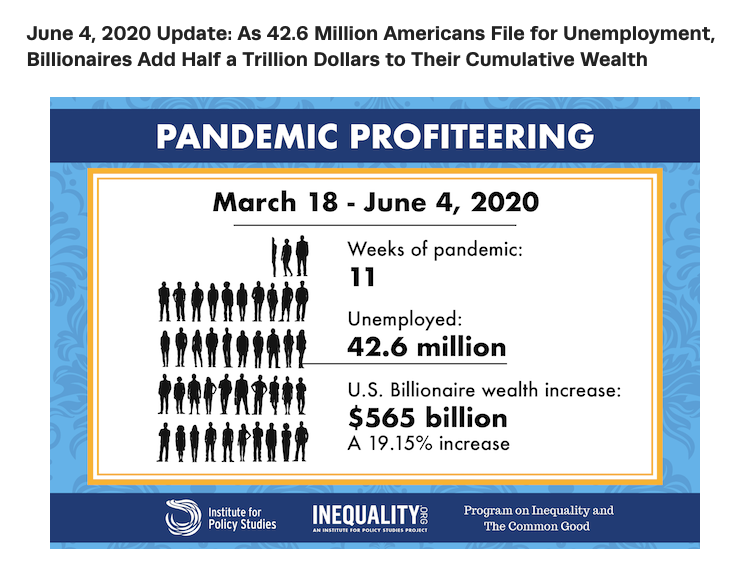 Read more about IPS's methodology in the report and in this FACT CHECK by USA Today.
More on Pandemic Profiteers from Moyers on Democracy
Nomi Prins: Big Banks Got the Sweetest Deal from the Covid-19 Bailouts
Even During the Pandemic Many Billionaires Are Snatching Windfalls
© 2020 Schumann Media Center, Inc.