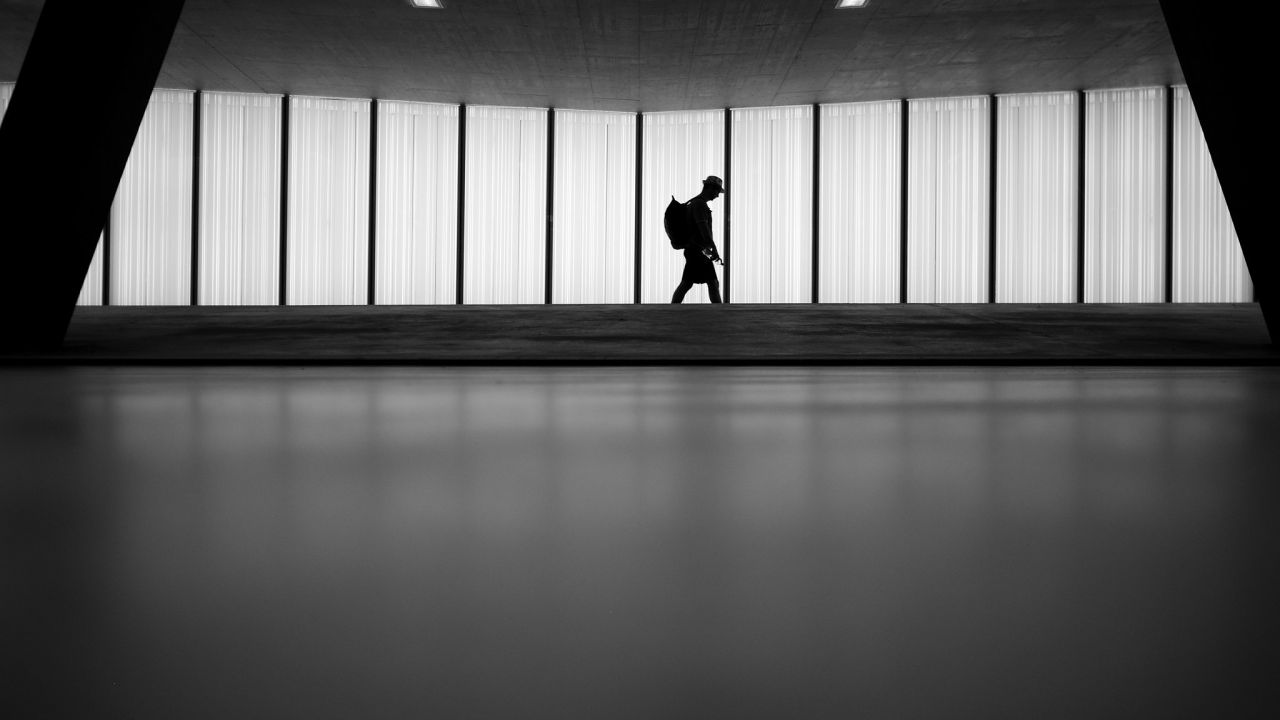 For most of Donald Trump's presidency it seems that the news has come at us like a firehose — spraying information, disinformation and quotable tweets. And that was before the pandemic. Now with mounting deaths, an economic collapse and daily presidential briefing spectacles, there's even more news flying under the radar. The team at BillMoyers.com brings you the news you need to know — some of it good, some of outrageous, all of it important — that's been covered up by COVID-19.
They're Fired 
President Donald J. Trump has fired not one but two inspectors general this month and reportedly has his sights set on firing five more. On Friday, April 3, Trump fired Michael Atkinson, the intelligence community inspector general. Atkinson was responsible for informing Congress of the whistleblower complaint that led to Trump's impeachment.
Four days later, Trump fired Glenn Fine, the acting inspector general for the Defense Department, who had previously served under the Obama and Bush administrations. Fine was set to chair the Pandemic Response Accountability Committee which is charged with overseeing how the government doles out the $2.2 trillion pandemic relief package. In a post headlined "Why Is Trump's Inspector General Purge Not a National Scandal?" LawFare Blog Editor-in-Chief Benjamin Wittes writes:
"Before his role at the Pentagon, Fine had been the longtime inspector general at the Justice Department, where he had a reputation as a bulldog investigator. While Trump has not yet confessed, as he did with Atkinson, the reason for Fine's removal, it isn't subtle: Fine is the kind of guy who will make trouble." 
New Abortion Bans
Across the country, states are using the pandemic to prevent women from having abortions reports the Los Angeles Times:
"More than half a dozen states have tried to ban abortion during the coronavirus outbreak as an elective procedure. Texas abortion providers sued to block the bans, appealed to the U.S. Supreme Court, but withdrew their appeal this week after a circuit court allowed some abortions to proceed. Providers in Arkansas and Tennessee also sued to stop bans there this week, which could end up at the high court. Meanwhile, women whose appointments have been canceled have tried to self-induce miscarriages or driven hundreds of miles to out-of-state clinics, expensive and risky travel."
The Kids Aren't Alright
The UN is warning that the effect of the coronavirus pandemic on the world's children could be devastating. Secretary-General António Guterres said:
"With children out of school, their communities in lockdown and a global recession biting deeper, family stress levels are rising. Children are both victims and witnesses of domestic violence and abuse. With schools closed, an important early warning mechanism is missing. Reduced household income will force poor families to cut back on essential health and food expenditures, particularly affecting children."
In March, as shelter-in-place orders were implemented across the country, for the first time ever, half of the victims receiving help from the National Sexual Assault Hotline were minors. Of the children who discussed coronavirus-related concerns, 67 percent identified their perpetrator as a family member and 79 percent said they were living with that perpetrator.
Pollution Party 
The Environmental Protection Agency announced that it will suspend some of its environmental protections and enforcements; leaving industries like power plants and factories to monitor their own pollution levels. "This is an open license to pollute. Plain and simple," Gina McCarthy, former EPA Administrator, said. Meanwhile, industry groups are pressuring California to delay implementation of rules meant to promote clean air citing the pandemic. 
Punishing  Protestors 
Construction began April 6 on the Keystone XL pipeline. Meanwhile, governors in three states, Kentucky, South Dakota, and West Virginia, all signed laws late last month imposing harsher penalties for protesting pipelines.  
On Strike 
The National Labor Review Board issued a rule on March 31 that would make it harder for workers to unionize. Whole Foods is taking it one step further and using a "heat map" to track  stores that might be likely to unionize. "The scores are based on more than two dozen metrics, including racial diversity, employee loyalty, 'tipline' calls and violations recorded by the Occupational Safety and Health Administration," according to Business Insider. 
Excluded from the Stimulus 
More than 1 million US citizens won't receive stimulus checks because they're married to an immigrant. 
A Bailout for the Big Guys 
The AP found that 94 publicly traded companies, some with market value of over $100 million, received $365 million in government loans intended to help small businesses. Hedge funds are also getting in on the action, Bloomberg News reports:
"Since early April, law firms have hosted Webinars and sent out alerts, and accounting firms have reached out to clients, all with the goal of explaining how they might be able to tap into the Paycheck Protection Program [the program meant to help small businesses stay afloat]."
Gov. Rick Snyder Knew 
A new report from VICE News shows that Gov. Rick Snyder knew about Flint's tainted water in 2014 — 16 months earlier than he told Congress during sworn testimony. The report also found that Snyder was warned about the dangers of using Flint River as a water source a year before the switch was made. 
It Was Russia All Along 
A new report from the Republican-led Senate Intelligence committee confirms the conclusion of the January 2017 intelligence assessment detailing Russia's interference in the 2016 election and its efforts to help Donald Trump as accurate and untainted by political bias. This contradicts criticisms by some Trump supporters who claim the intelligence assessment was politically motivated and overstated Russian involvement in the election. 
Wall St vs AOC
More than four dozen finance industry professionals, including prominent investment bankers and private equity executives, have donated to Michelle Caruso-Cabrera, a former CNBC contributor, who is running a primary challenge against Rep. Alexandria Ocasio-Cortez. The Intercept reports:
"The Caruso-Cabrera campaign announced last week that it had collected nearly $1 million in fundraising over the first quarter of this year. The U.S. Chamber of Commerce, which is funded by anonymous corporate donations and has spent tens of millions of dollars electing congressional Republicans, also said recently that it would mobilize business interests in support of Caruso-Cabrera."
Hong Kong Arrests 
Democracy rights activists in Hong Kong warn that authorities are using the coronavirus as coverage to go after high-profile critics of the Chinese government. On April 18, 15 activists were arrested including former politician and legislator Lee Cheuk-yan, media tycoon Jimmy Lai and Democratic Party founder Martin Lee.
Virginia is for Voters 
Not all news is bad news: Virginia Governor Ralph Northam signed legislation that will make it easier for Virginians to cast their ballots. The new laws expand access to early voting, repeal the state's voter ID law and make Election Day a state holiday. 
---
© 2020 Schumann Media Center, Inc.