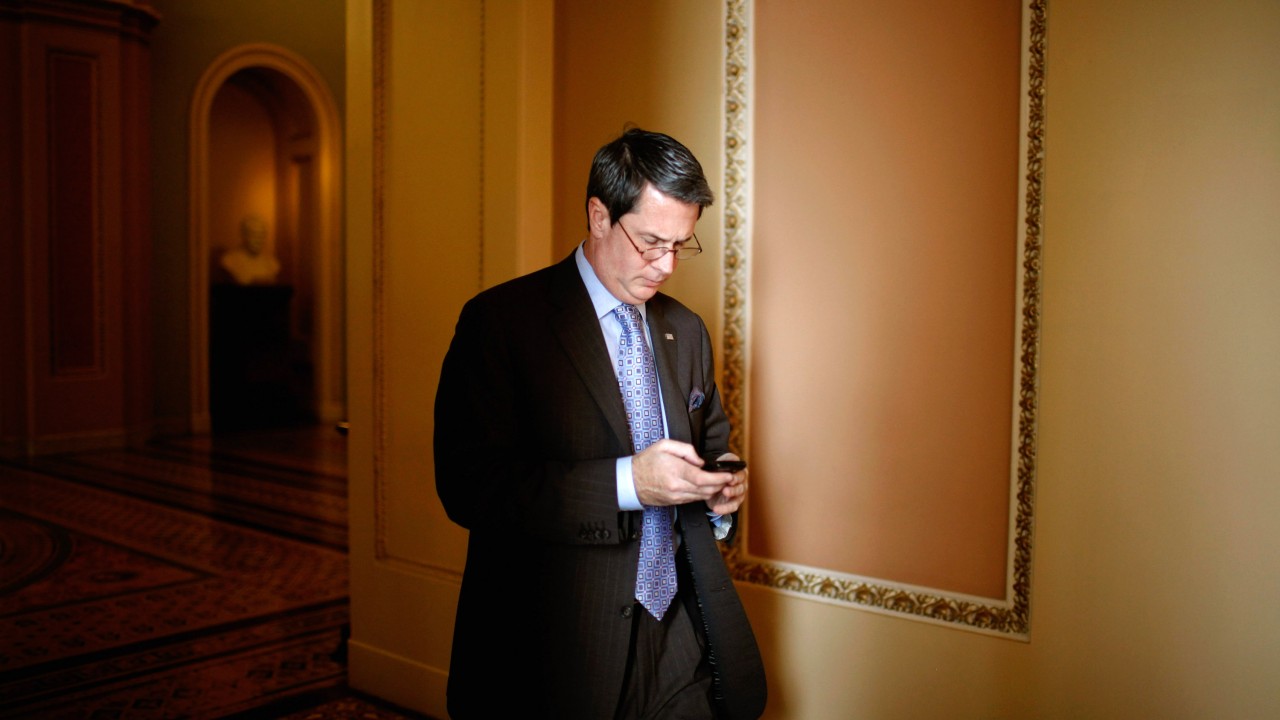 Just when you thought the alphabet soup of campaign finance couldn't get any murkier, here are a few more letters to keep track of: LLCs. That's why we're reprinting this article from the Center for Responsive Politics — because writer Will Tucker is highlighting the use of these corporate entities to end-run campaign finance disclosure requirements.
You're likely to be hearing a lot more about them because — irony alert — their use has been effectively greenlit by the agency in charge of campaign finance disclosure.
In a series of letters to the Campaign Legal Center earlier this month, the Federal Election Commission (FEC) announced it had deadlocked on lawsuits over limited liability companies' ability to make contributions to super PACs without disclosing donors. Call it the nesting doll problem. The super PACs have to release the names of donors but the donors can be shell companies created to hide the real identities of the interests giving the money. An excellent analysis by The Washington Post reveals how these "ghost corporations" already are influencing the 2016 campaign.
At the FEC, a tie vote — all too common these days at the all-too-partisan agency — means no enforcement. Campaign Legal Center attorney Paul S. Ryan posted the FEC's letters on his Twitter feed. You can read them here and here.
As Tucker points out in the piece below, it's still possible to trace the LLC money to its source, through the use of state incorporation records. But should it be this hard for voters to find out who their elected representatives owe? And should it be this easy to evade the spirit of campaign finance disclosure?
— Kathy Kiely, BillMoyers.com
---
This post originally appeared at OpenSecrets.
A super PAC supporting a candidate to replace departing Sen. Marco Rubio (R-FL) has received far more than just $10,000 from limited liability companies this cycle, a Center for Responsive Politics analysis of LLC contributions shows. Nearly one-fifth of Reform Washington's funds this cycle have come from entities with "LLC" appended to their names.
Only a slice of the total $161,500 from LLCs appears problematic; corporate giving to super PACs, after the Supreme Court's 2010 decision in Citizens United, is entirely legal.
But Reform Washington isn't alone in receiving a significant portion of its funding from business entities. Most notably, the Fund for Louisiana's Future, which supports Sen. David Vitter (R-LA), received about the same share of its contributions this cycle — 18.4 percent — for a total of $652,500. The super PAC assisted the senator's unsuccessful run last year to be governor of Louisiana.
And 30 other super PACs have received $25,000 or more from LLCs in the 2016 cycle. That number grew from five in 2010 to 31 in 2012 and to 37 in 2014. The percentage of their total fundraising hauls coming from LLCs is rising, too. In 2010, just two super PACs received more than 10 percent of their total funds from LLCs.
In 2016, the count is up to 14.
The names of many of the people behind these contributions can be traced using state-level business records searches. But while much attention has been given presidential super PACs receiving large, anonymous contributions, most recently in reporting by The Washington Post, the groups involved in down-ticket races that rely heavily on LLCs tend to have a much lower profile.
None of the super PACs that have depended on LLCs for more than 90 percent of their overall budgets since 2010 raised more than $300,000 total. For example, three of the super PACs since 2010 with the highest percentages of funds coming from LLCs relative to individual contributions — therefore providing the least disclosure about their donors to the Federal Election Commission — raised $127,500, $35,000 and $25,200 respectively. All three received all their money from LLCs.
The State Conservative Reform Action PAC is, so far, the only super PAC this cycle to have raised a full 100 percent of its funds from one LLC this cycle. After raising $35,000 from one Georgia LLC, a pre-existing car title loan company formed in 1998 called Select Management Resources, the super PAC spent $26,000 on polling and research. All the money went to one firm, Public Strategy Polling. The group hasn't made any independent expenditures supporting or attacking candidates, though.
Other mostly LLC-funded PACs follow a similar pattern. Immigration911 raised $25,200 in 2014 and $279,602 in 2012 — all but a fraction of which came from Manassas, Va.-based Independence Realty, LLC — and made no independent expenditures in 2012 or 2014. Another super PAC this cycle, Conservatives for Effective Government, appears to have existed only to funnel one $100,000 contribution from a Miami-based yacht dealer to the super PAC supporting Sen. Marco Rubio's ill-fated presidential campaign. It also made no independent expenditures.
Never mind that super PACs are officially called "independent expenditure-only" committees by the FEC.
The data analyzed by CRP back up what campaign finance experts call a trickle-down effect: LLC giving began in earnest at the big-money presidential level after the US Supreme Court's decision in Citizens United, then seeped down to smaller committees as the strategy became more widely adopted by donors.
Explore the full list of super PACs that have received $25,000 or more from LLCs, ranked by the percentage of their total fundraising that came from the businesses, below.