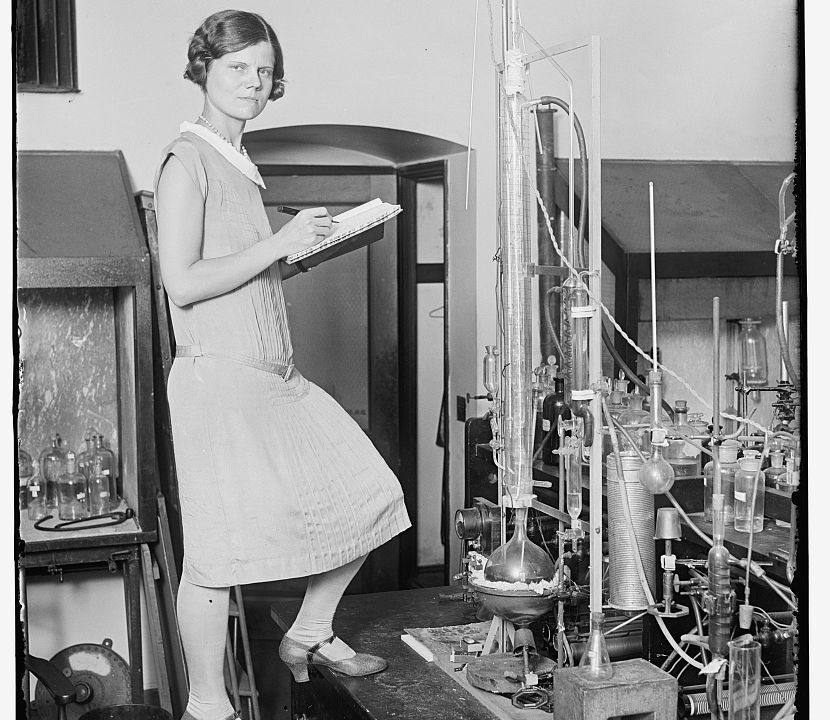 Environmental science is about the long haul. Scientists measure physical evidence that they have observed, analyzed and submitted for peer review. The evidence is based on data that adds up over time. Politics, on the other hand, is too often about the short-term and immediate gains of power and profit. As President Trump plans to begin rolling back the Clean Power Plan — which would cut fossil fuels from electricity production — he is disavowing years of environmental science that has concluded particulate matter is bad for our health and bad for the planet. This week we highlight the journalistic environmental investigations that underscore why it serves us well to pay attention to the slow slog of real science and be wary of the power brokers who want to undermine it.
---
Air Pollution Denial is the New Climate Denial
— The New Republic
"It is extensively proven, and widely accepted, that air pollution can harm humans," writes Emily Atkin of The New Republic, "which is why the government regulates it." This might sound like a truism, but there are people in the new administration who are trying to attack extensively reviewed scientific research to undo regulation and help polluting industries. Atkin takes us back to last month's Conservative Political Action Conference (CPAC) where she exposes the tactics of Steve Milloy, a former coal and tobacco industry flack who is now part of Trump's Environmental Protection Agency transition team. Atkin reports that, in a little-noticed CPAC panel on environmental regulation, Milloy clearly attempted to unsettle the science that links excessive air pollution to premature death and calling for the EPA to change its research process. Milloy's views are being pushed along by Breitbart columnist James Delingpole, who is known for attacking climate science. In a recent article on air pollution, Delingpole cites Milloy "exclusively and extensively," according to Atkin, linking to Milloy's pollution "fact sheet." How much damage can two perpetrators of junk science do? Just look at the impact of slamming climate change science, writes Atkin, "one third of Congress are climate change deniers, as are Trump and his new EPA administrator, Scott Pruitt."
(March 15, 2017)

The Plant Next Door: A Louisiana Town Plagued by Pollution Shows Why Cuts to the EPA Will Be Measured in Illnesses and Deaths
— The Intercept
Sharon Lerner, a health and environment reporter, makes a dramatic case for strengthening the EPA even as it is marked for demolition. She tells the story of people in St. John the Baptist Parish, Louisiana, who live in the shadow of a DuPont plant that produces neoprene. When the EPA, via a little-known division called IRIS (Integrated Risk Information System), the 2015 National Air Toxics Assessment, and its regional office told them that the plant's toxic emissions made their cancer risk higher than anywhere in the country and more than 800 times the national average, she writes, "the information was received not just with horror and sadness but also with a certain sense of validation." Residents have suffered for decades from the chloroprene gas released into the community, "Besides being a likely human carcinogen," Lerner writes that chloroprene "is known to weaken immune systems and cause headaches, heart palpitations, anemia, stomach problems, impaired kidney function and rashes." But funding to monitor local industrial air pollution is on EPA's chopping block, according to leaked versions of the agency's budget. Regional offices expect to be hit as well. "I'm sure it's a key thing they want to get rid of, IRIS, because of how influential it is," one EPA staffer told Lerner. "If they kill that, they kill the ability to regulate." Without IRIS, Lerner's source added, "you might be able to measure something in the air or water, but you won't have any proof that it's a problem." And that, of course, is the point.
(March 24, 2017)

Exclusive: Lead Poisoning Afflicts Neighborhoods Across California
— Reuters
Beginning last year Reuters reporters Joshua Schneyer and M.B. Pell have been investigating lead poisoning across the country. They found almost 3,000 communities where lead levels in children far surpassed those that drove Flint, Michigan into crisis. This week their report zooms in on hotspots in California and discovers that despite its green reputation, the state has a real lead problem. In one Fresno ZIP code alone, the childhood poisoning rates are nearly three times those of Flint's according to blood testing data obtained by the reporters. "Once common in household paint, gasoline and plumbing," they write, "lead is a neurotoxin that causes irreversible health impacts, including cognitive impairment and attention disorders in children." Prompted in part by their investigation, California Assembly member Bill Quirk introduced a bill requiring blood lead screening for all California children. Only a fraction of the state's children are currently tested. Click through to the interactive map to see whether your city is on the chart.
(March 22, 2017)

Environmental Spending Cuts Could Cost Republican Districts Billions
—Bloomberg News
President Donald Trump's budget proposal to Congress calls for deep cuts to agencies working on climate change and the environment. But when funding for environmental federal contracts goes away, red states will suffer as much pain as blue states, according to a Bloomberg data analysis of federal contracts. This red, white and blue data-driven map does an excellent job of showing where $5.9 billion in federal environmental spending landed last year and how much went to each of 423 congressional districts. Bloomberg reports, "Almost half that spending — 47 percent — went to districts represented by Republicans." Stan Collender, a US budget expert notes that the defense department was a big spender across the nation, and smaller agencies have followed suit. "It's been an agency and departmental strategy for years to spread the contracts around so they have maximum political protection," Collender told Bloomberg. "These are not members of Congress who are fighting to cut spending they are fighting to protect their constituents."
(March 21, 2017)

The Fossil Fuel Industry's Invisible Colonization of Academia
—The Guardian
Benjamin Franta and Geoffrey Supran are not investigative journalists, but we include them in Dig Deep this week because they are whistleblowers. These two scientists have spent years conducting research at Harvard and MIT, and their article is essential reading for everyone concerned about the health of our planet. They warn us that the "corporate capture" of academic research by the fossil fuel industry is poisoning the research and policy that is essential to tackling climate change. "To say that these experts and research centers have conflicts of interest is an understatement: many of them exist as they do only because of the fossil fuel industry," they write. "They are industry projects with the appearance of neutrality and credibility given by academia." Franta and Supran line up the evidence to show that these tactics are right out of Big Tobacco's playbook. "It is the product of a public relations strategy to neutralize science and target those whom ExxonMobil dubbed 'Informed Influentials.'" The scientists call for mandatory disclosure of all university financial and professional ties to fossil fuel interests, as well as cutting back on funding from industry.
(March 13, 2017)

Read more in our series highlighting the best investigative reporting. And don't miss our list of 10 investigative reporting outlets worth following.