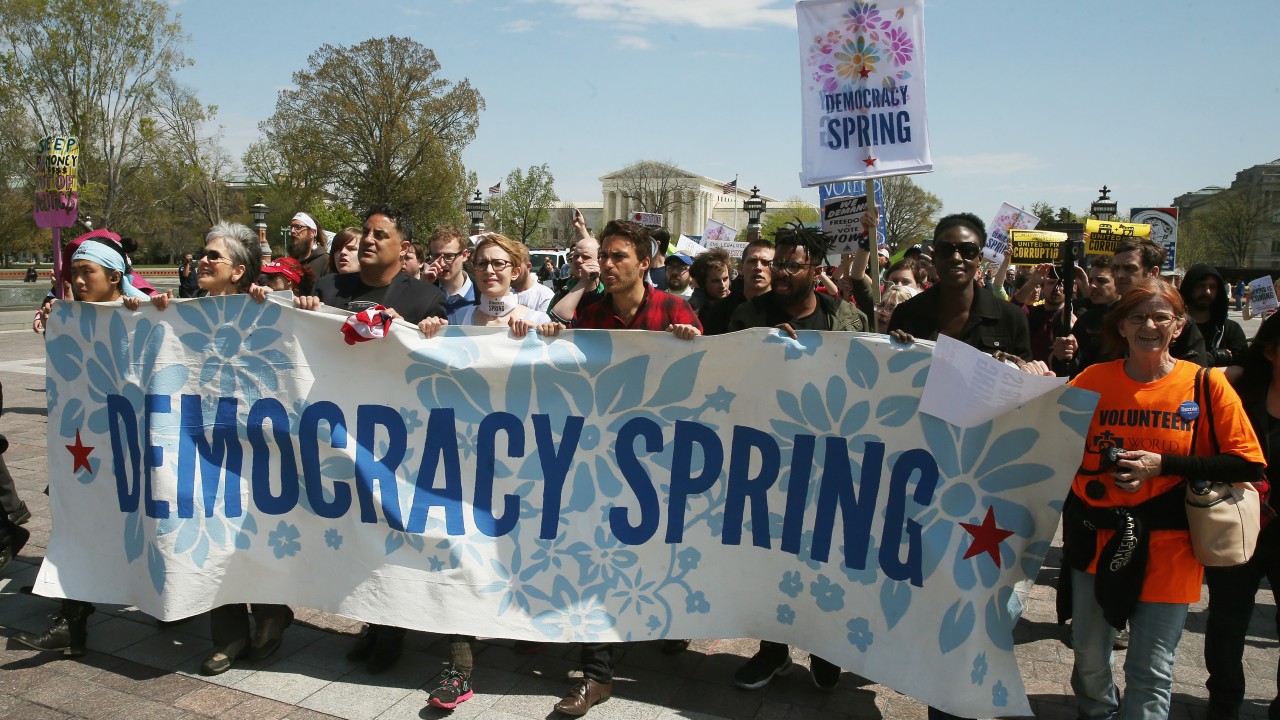 Three days after the last of 1,200 demonstrators were arrested on the steps of the US Capitol in a week of civil disobedience to demand expanded voting rights and restrictions on big money in politics, more than 90 members of the House of Representatives have signed a letter demanding action on five bills that would advance that agenda.
All of the lawmakers are Democrats, underscoring the difficulty would-be reformers face in a Republican-controlled House. You can read the full letter, and see who signed it, here.
"The House of Representatives is known as 'the People's House.' In that spirit, we believe it is high time to take up 'the People's Reforms,'" the letter writers noted. "Let's give these key measures a fair hearing in committee and bring them to the House floor for a debate and vote."
Spearheaded by Rep. John Sarbanes of Maryland, the author of one of the bills, the letter was sent on Thursday to Rep. Candice Miller, a Michigan Republican, and Bob Goodlatte, a Virginia Republican. They chair, respectively, the House Committee on Administration and the House Committee on the Judiciary, where the voting rights and campaign finance bills have been languishing since last year.
In the House of Representatives, rules give the majority party almost complete control over the legislative calendar. The only way a bill can make it onto the House floor over a committee chair's objections is via a discharge petition, a rarely used parliamentary maneuver. To be successful, a discharge petition requires 218 signatures from members of the House. Currently, Republicans hold 246 House seats to Democrats' 188. There will be a special election June 7 to fill the seat former House Speaker John Boehner, an Ohio Republican, vacated when he resigned.
The bills the lawmakers want to move are: