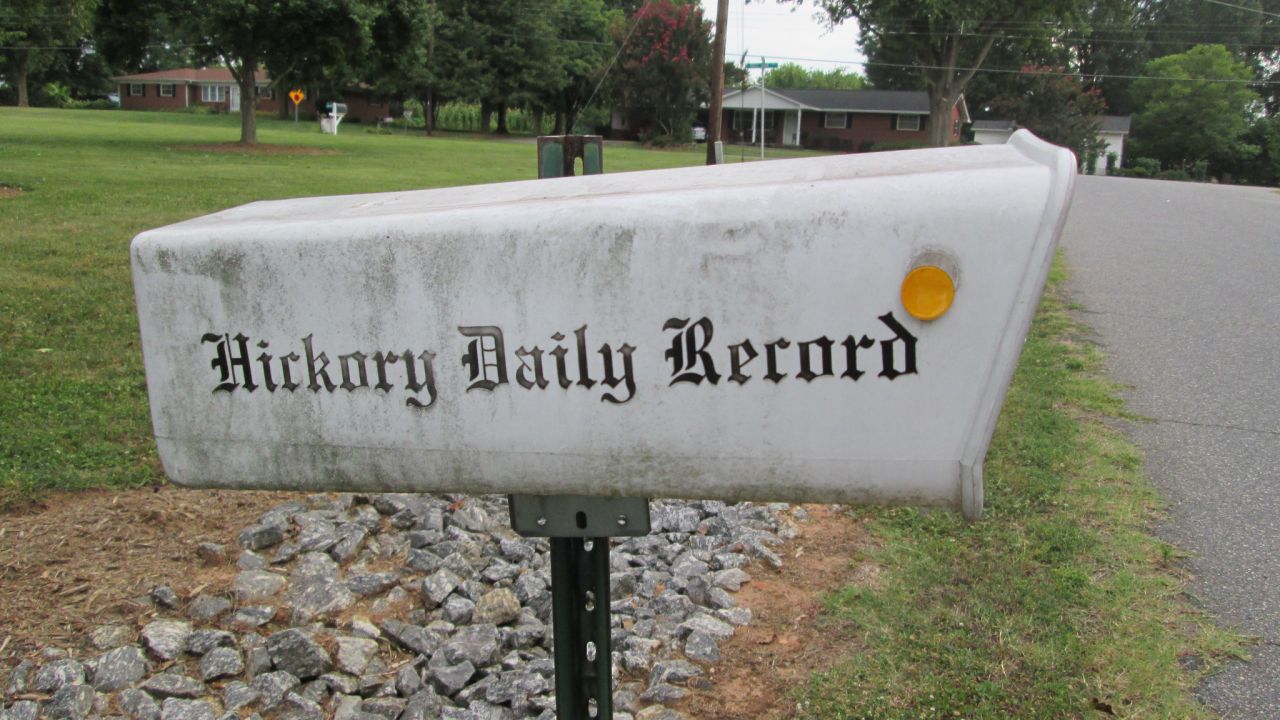 Last week, The Guardian laid off 180 staffers—70 in editorial positions. In addition to the layoffs, the Press Gazette reported that several sections of The Guardian's Saturday print edition would be cut to save costs: The Review—a culture and literature section; The Guide — a television, music, and arts section; The Weekend — a section focused on features; and the travel section. Choices made during a crisis are difficult, but indicate certain priorities.
It could be the first time a US state will publish no newspapers on Monday mornings…ever.
— Casper Star-Tribune
In a memo to staff, Guardian editor in chief Katharine Viner wrote, "We propose reducing some aspects of sport and lifestyle journalism, and we are also proposing a reorganisation in the ways we produce our journalism so that our editorial processes are truly digital-first," Telegraph reporter Chris Williams noted on Twitter.
Joshua Benton reported for Nieman Lab last week that, in Wyoming, the last true "daily" newspaper, the Casper Star-Tribune, stopped printing seven days a week, eliminating its Monday and Tuesday editions. The subhead of the piece announced that "It could be the first time a US. state will publish no newspapers on Monday mornings…ever." The president of the Star-Tribune said that the paper's decision to cut a day of print reflected changes in readers' news consumption, stating, "This is a shift many news organizations are making as more and more readers already consume their news online."
Still, there are some readers who depend on print. As recently as 2016, the Pew Research Center reported that around half of newspaper readers relied exclusively on the print edition. Last month, ABC News in Australia reported that News Corp's decision to end print production at a number of Australian newspapers left older readers feeling isolated and underinformed.
As business models and consumer habits continue to change, journalism outlets wrestle to balance business interests, accessibility, and keeping up with a changing world — and choices made during a crisis will ripple into the future.
Below, more on recent changes in newsrooms across the world:
MEDIA LAYOFFS SURGE AGAIN: Max Willens noted for DigiDay that the number of recent layoffs by large publishers like The Guardian, Vox, and the BBC signal a "second wave" of layoffs in the media industry. Willens reported 11,000 media jobs lost in the first half of 2020—on track to surpass the 14,000 media jobs lost during the 2008 economic crisis — writing that "as the virus's infection rate continues to rise across the country, particularly in large states including Texas, California, Florida and Arizona, the optimism that had crept into some executives' thinking has evaporated." (Nieman Lab reported that McClatchy's finances illustrate the industry's devastation, the news company having lost a quarter of its finances in just a few weeks' time.)
BROADCAST RATINGS DROP: David Folkenflik reported for NPR last week that though a record number of people are following NPR's reporting, broadcast ratings have dropped significantly in the wake of the COVID-19 pandemic, as the loss of daily commutes limits the number of people tuning in to the radio on their way to work. In contrast, podcast revenues are looking up, though not enough to offset the significant loss of sponsorship funding. "People who listened to NPR shows on the radio at home before the pandemic by and large still do. But many of those who listened on their commute have not rejoined from home. And that threatens to alter the terrain for NPR for years to come," Folkenflik wrote. And last week, 50 organizations representing local broadcasters wrote a letter to Congress, requesting access to funding from the Paycheck Protection Program and federal support for advertising.
The Journalism Crisis Project aims to train our focus on the present crisis, tallying lost jobs and outlets and fostering a conversation about what comes next.
 (click to subscribe).