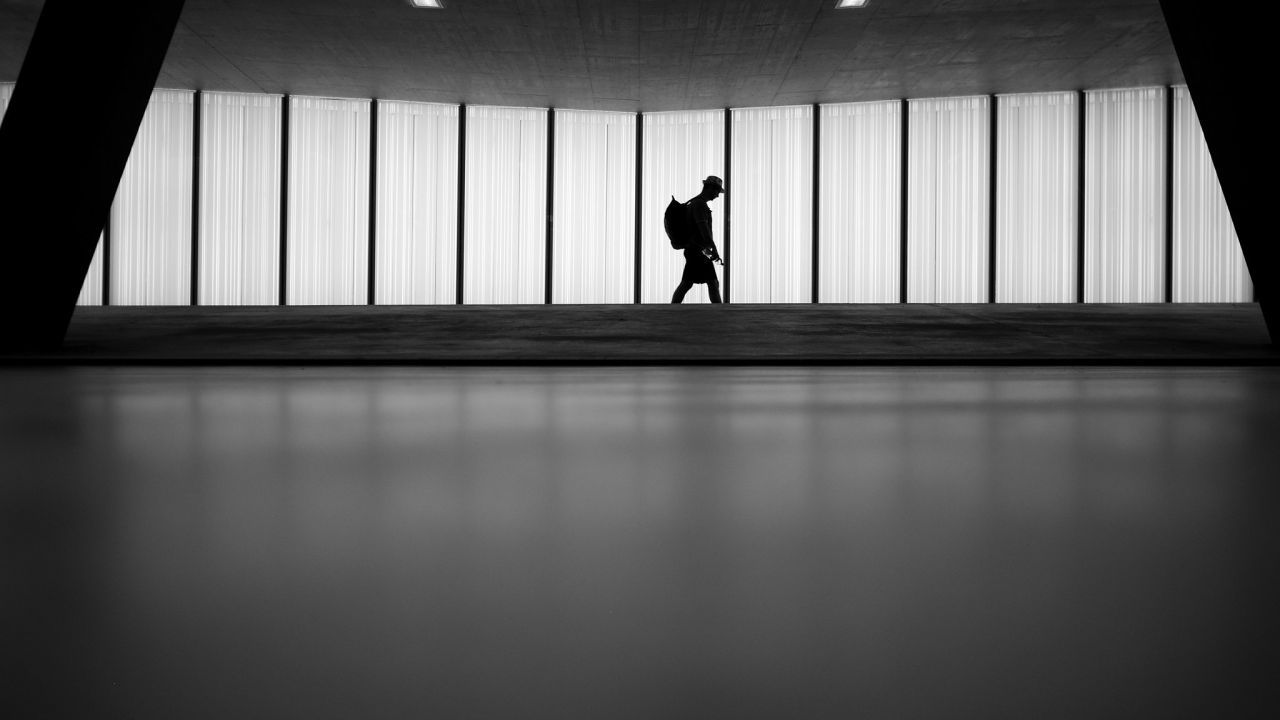 For most of Donald Trump's presidency, it seems that the news has come at us like a firehose, spraying information, disinformation  and quotable tweets. And that was before the pandemic. Now with mounting deaths, presidential spectacles and unemployment at Depression-era highs there's even more news flying under the radar. The team at BillMoyers.com brings you the news you need to know — some of it good, some of it outrageous, all of it important — that's been covered up by COVID-19.
Suffer The Children 
ProPublica published an investigation into the Trump Administration's deportation of children claiming asylum. "As the nation remains focused on COVID-19, the U.S. government has aggressively begun to rush the deportations of some of the most vulnerable migrant children in its care to countries where they have been raped, beaten or had a parent killed, according to attorneys, court filings and congressional staff. While the deportation of children to dangerous situations is not a new phenomenon for U.S. authorities, what has shocked even veteran immigration attorneys is that the government is trying to so quickly remove, arguably against federal law, those most imperiled — all during a global pandemic." And the New York Times reports "Since the coronavirus broke out, the Trump administration has deported hundreds of migrant children alone — in some cases, without notifying their families."
The Fight To Vote
The deadlines to ensure that all Americans can vote safely in November are approaching in a matter of weeks, not months, according to a new report from the Brennan Center. Some of the report's recommendations include:
May

Submit Purchase Orders for High Speed Scanners

"If there is a shortage of high-speed scanners, jurisdictions will need to use precinct-level scanners to process absentee ballots…this could drastically delay the reporting of election results compared to prior cycles, potentially by days or even weeks."
Mid-June

Place Orders for Ballot Printing

"States will likely need to print a vastly increased quantity of blank ballots in response to a surge of by-mail voting requests during the Covid-19 crisis."

 
August

Absentee Applications

"States should deploy fully operational online absentee application systems no later than August, when these requests are expected to begin surging."
Meanwhile, for the first time in nearly 40 years, Republicans will be allowed to patrol voting locations looking for voter fraud without a court order. According to the New York Times "The Republican program, which has gained steam in recent weeks, envisions recruiting up to 50,000 volunteers in 15 key states to monitor polling places and challenge ballots and voters deemed suspicious. That is part of a $20 million plan that also allots millions to challenge lawsuits by Democrats and voting-rights advocates seeking to loosen state restrictions on balloting. The party and its allies also intend to use advertising, the internet and Mr. Trump's command of the airwaves to cast Democrats as agents of election theft."  
Muzzling The Watchdogs 
Much attention was paid to President Trump's decision to fire State Department Inspector General Steve Linick at Secretary of State Mike Pompeo's request on Friday May 15. 
However, Trump also replaced acting Transportation Department Inspector General Mitchell Behm the next day, Saturday May 16. Democrats protested the move out of concerns that Behm's removal was an attempt to interfere into an investigation into Secretary of Transportation Elaine Chao, who is also married to Senate Majority Leader Mitch McConnell. 
In a letter sent to Chao on Monday, House Transportation Chairman Peter DeFazio, D-Ore., Oversight Chairwoman Carolyn Maloney, D-N.Y., and Government Operations Subcommittee Chairman Gerry Connolly, D-Va. wrote: "…we remind you that the Inspector General Act prohibits you from interfering with or preventing the DOT Office of Inspector General from 'initiating, carrying out, or completing any audit or investigation.' Last October, the House Committee on Transportation and Infrastructure asked the DOT Inspector General to investigate your possible conflicts of interest,including reports that your office was giving preferential treatment to Kentucky, where your husband, Senate Majority Leader Mitch McConnell, is seeking reelection. We are concerned that Mr. Behm's removal could be an effort to undermine the progress of this investigation, which we understand is ongoing. Any attempt by you or your office to interfere with the Office of Inspector General's investigation of yourself is illegal and will be thoroughly examined by our Committees."
Before The Flood  
The state of Michigan was hit by historic flooding this week made worse by the failures of two dams. AP News reports "Floodwaters that overtook dams and forced the evacuation of about 10,000 people in Central Michigan now threaten a Dow Superfund site and downstream communities. The hydroelectric dam that failed to hold back the floodwaters was the target of lengthy investigations by federal regulators, who revoked the facility's license over safety violations two years before this week's flooding." 
Build That Wall 
The Trump Administration has waived environmental safeguards in order to rush the construction of miles of Trump's border wall, reports The Texas Tribune. The Center for Biological Diversity says that construction in the area would end jaguar recovery efforts. "These walls will destroy Arizona's spectacular Sky Island mountains and be a death sentence for jaguars in the United States," said Laiken Jordahl, borderlands campaigner with the organization. 
Follow The Money
Politico reports "Jeff Sprecher, the husband of Sen. Kelly Loeffler (R-Ga.), sent a $1 million check to the leading pro-Trump super PAC even as she been fending off criticism around her family's stock trading. Sprecher, chairman of the New York Stock Exchange, donated to America First Action on April 29, according to a report the Federal Election Commission filed Wednesday evening. America First has been described as the sole 'approved outside non-campaign group' by the Trump campaign."
A Red Flag 
Oklahoma became the first state in the country to pass an "anti-red flag" law. These laws give law enforcement officials the power to temporarily remove firearms from people who may hurt themselves or others. Vice News reports: "On Tuesday, Republican Gov. Kevin Stitt signed Senate Bill 1081, which prohibits counties or cities in Oklahoma from passing local 'red flag' ordinances. The legislation sailed through the Senate Judiciary Committee on Friday with an 8-2 vote and was the last piece of legislation that lawmakers voted on before they adjourned."
Adrift
More than 100,000 cruise ship crew members remain stuck at sea two months after the cruise industry shut down in the face of coronavirus outbreaks.  According to the Miami Herald: "Some crew members have spent days in small, windowless rooms with no information about when they will be going home as their ships float in and out of U.S. ports. Some are on long journeys crossing the Atlantic Ocean without any assurance their home countries will allow them to dock. Some were told for weeks that their ships were virus-free only to see colleagues quietly evacuated to Miami hospitals days later….So far Carnival Corporation has repatriated 37% of the crew left at sea after cruising halted and passengers departed — some by air charter, and some by sailing its ships across the oceans on multi-day voyages. MSC Cruises has sent home 76% and Disney Cruise Line 33%. Royal Caribbean Cruises declined to comment on how many employees it still needs to repatriate. It has sent home an estimated 23%, based on employee data in financial filings and minimum ship manning requirements. Bahamas Paradise Cruise Line said it has repatriated around 100 people. Norwegian Cruise Line Holdings did not respond to requests for comment."