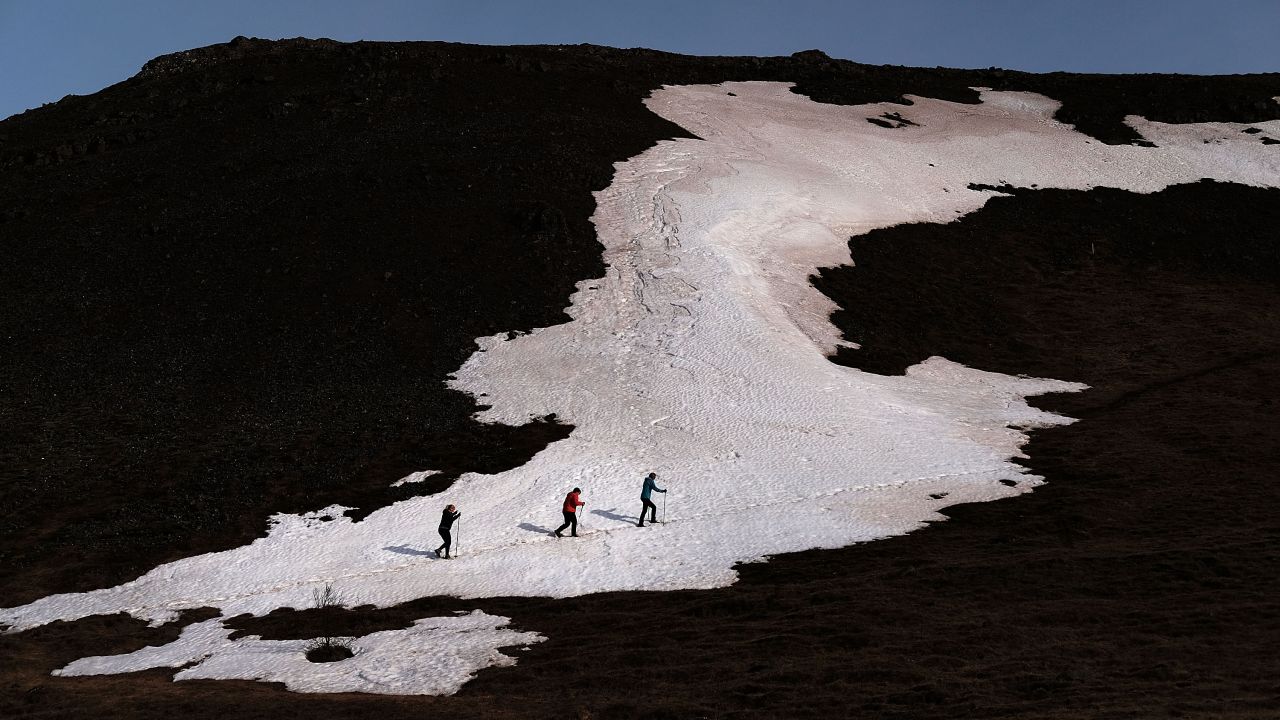 We'll be posting this roundup each week leading up to Election Day. Share your thoughts about these must-read stories and always feel free to suggest your own in the comments section.


QUOTE OF THE WEEK
"I have no idea why he emailed me the letter… This whole matter is very perplexing. The letter left me speechless."
—Guðlaugur Þór Þórðarson, an Icelandic member of parliament in the Independence Party, after receiving a fundraising letter from Donald Trump.


CAMPAIGN CASH SNAPSHOT
Figures for presidential and congressional races from the Center for Responsive Politics; figures for state races from the National Institute of Money in State Politics.


CHART OF THE WEEK
The amount of dark money — money from anonymous sources — spent on national politics recently reached an all-time high for an election cycle (and it's only June). But the dramatic uptick in dark money at the federal level is still less than what some states have seen. An analysis by New York University's Brennan Center for Justice found that between 2006 and 2014 the amount of dark money in six states increased by 38 times. To be clear: That's 3,800 percent! At the federal level, it increased 34 times. The Supreme Court issued its Citizens United ruling in January 2010 — smack in the middle of this time period.
Changes in Dark Money in Six States, 2006-14
STAT OF THE WEEK
That's the amount one Mitch McConnell-aligned super PAC has already spent reserving television air time for ads in swing states. The Senate Leadership Fund, and other groups allied with it, are looking to protect the Kentucky Republican's post as Senate majority leader by helping imperiled Republican incumbent Sens. Kelly Ayotte of New Hampshire, Rob Portman of Ohio, Pat Toomey of Pennsylvania and Roy Blunt of Missouri. The PAC will also back Rep. Joe Heck of Nevada, who is vying for the seat that will be vacated when Senate Minority Leader Harry Reid retires at the end of this year. Not surprisingly, Democrats also are revving up an air war of their own. If you live in any of those states, this might be a good time to switch off your TV and find five months' worth of good books.


RACE OF THE WEEK
Tea party favorite Claudia Tenney, a New York state assemblywoman, won her primary this week and has a chance to represent the Empire State's 22nd Congressional District in DC next year, despite six-figure spending against her. In the last seven days of the campaign, Defending Main Street super PAC — a group that receives much of its funding from organized labor and supports moderate Republicans — spent $140,000 on television ads against Tenney, but her main opposition came from Grow the Economy PAC, a group affiliated with the Oneida Indian Nation — with whom Tenney has a bitter history. The super PAC spent roughly $1 million since May on television ads and direct mail, hoping to steer voters toward one of Tenney's two opponents in the Republican primary. She'll face Democrat Kim Myers, a local county official whose father founded the Dick's Sporting Goods chain, and independent candidate Martin Babinec, a businessman, in a November contest that political analyst Charlie Cook rates a tossup. The sprawling district is located west of Albany and east of Ithaca and stretches from the state's southern border to the shores of Lake Ontario.


DONOR OF THE WEEK
The American Petroleum Institute has long been central to the fossil-fuel industry's attempts to play down climate change, and America's failure to confront the issue for decades is in part a testament to the group's skill at doing so. Since 1990, the group has given roughly $1.5 million to politicians running for federal office, according to the Center for Responsive Politics, and spent a whopping $91 million on lobbying. But at long last, the world appears to be actually edging toward tackling the climate crisis. Is it time for API to change message? The group is, reportedly, convening a task force to decide. "The political environment has shifted so dramatically with Paris, with the 'keep it in the ground' campaign having controlled the conversation, with a president making climate change policy part of his legacy," a source told Politico. "So it makes sense for API to be reviewing its approach to climate."


SOCIAL ENGAGEMENT OF THE WEEK
Here's one way to get yourself some of those elusive tickets to the Broadway musical Hamilton: Pay $5,000 to Hillary Clinton's campaign — or $100,000, if you prefer. (Though if you waved around half that much in Times Square, we're betting you'd find someone willing to sell you a ticket.)
That $100,000 seems mighty high, yes? It's a direct result of the McCutcheon v. FEC decision in 2014, which did away with aggregate contribution limits. That means that while the amount you can give to any one candidate or group is still capped, the amount you can give during an election cycle is not. And candidates are happy to help you out with your accounting: If you give your $100,000 to the Hillary Victory Fund in exchange for a Hamilton ticket, HVF will spread the cash among 34 different groups aligned with the Democratic Party to make sure you don't exceed your contribution limit for any one group.


MUST-READS FROM HERE AND ELSEWHERE