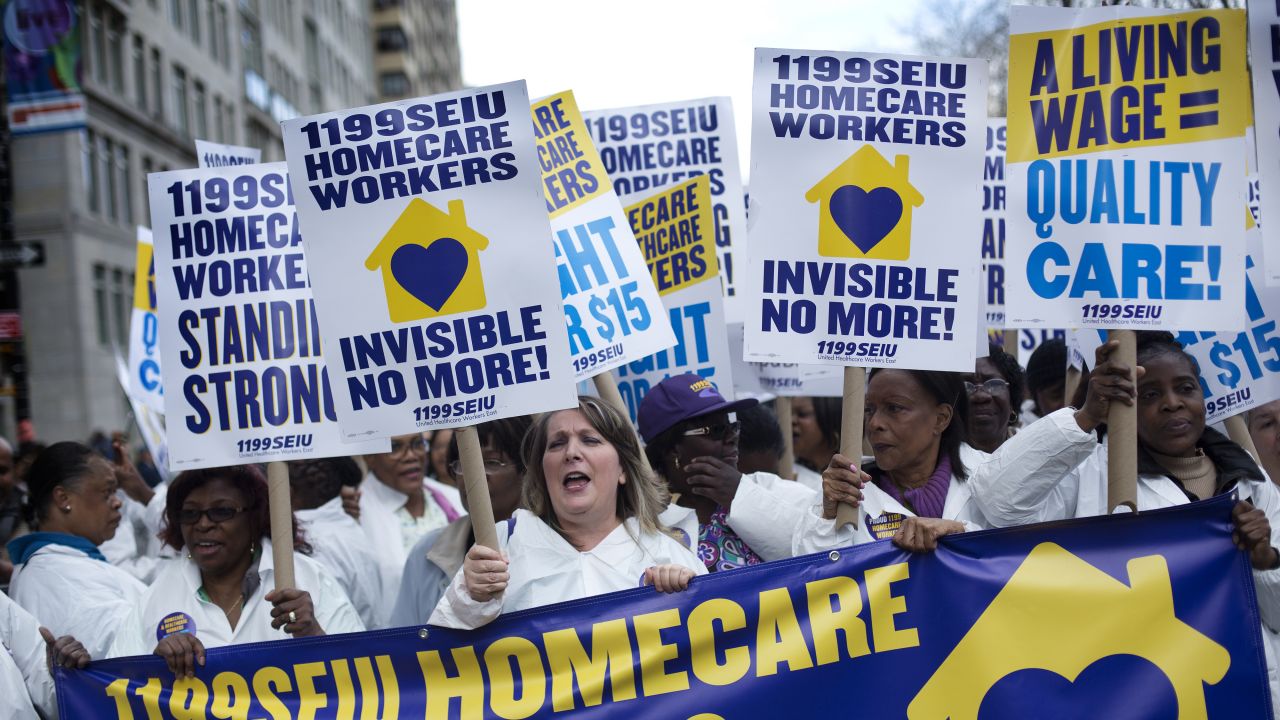 This post originally appeared at Talk Poverty.
If you're like me, you're still processing what it means to live in a Trump-led America. We are still grieving. We're desperate to find someone or something to blame, and there's plenty of blame to go around.
Despite the fact that he has objectified, threatened and assaulted women, an astonishing 53 percent of white women voted for Donald Trump. Among white women without a college degree, that number was 61 percent. The feminist narrative of female solidarity — of women helping women — fell short, and now we're struggling to deal with the fallout.
If feminists are serious about supporting all women, one of the steps we need to take is to open up opportunities for the women we have left behind — opportunities that are historically dominated by men.
Racism and sexism are key parts of this story. But many working-class white women pledged their allegiance to Trump for his false promises of job growth and national security. It seems these women felt invisible — but they sure are visible now.
In some ways, it makes sense that mainstream feminists were surprised to discover working-class women when the exit polls started coming in. There's an economic gulf between women of different classes, and it's widening. As Katherine Geier recently wrote in The Nation, "In the decades since the dawn of second-wave [feminism], educated women gained access to high-status jobs, but working-class women experienced declining wages and […] shouldered an increasingly heavy burden of care." And while this class divide affects all women, the disparity disproportionately affects women of color.
The chasm between women of different classes is often exacerbated by the movement's rhetoric. The highly educated women who have been able to rise up the economic ladder have dominated the feminist agenda, and they've used much of that power to stress social and cultural issues like putting Harriet Tubman on the $20 bill and ending period shaming. These issues are important, but their over-promotion leaves the economic concerns of many working-class women behind. And the Lean In-style messaging that defines so much of modern feminism, which tells women that "feeling confident […] is necessary to reach for opportunities," falls flat if there aren't actually opportunities to reach for.
Women make up two-thirds of the low-wage workforce — and almost half of those workers are women of color. These women often find themselves doing care work or working jobs in the service or retail industries that require emotional labor. With wages below $10 an hour, they barely scrape by. But these are the jobs we carve out for women, in part because women are still predominantly characterized as caregivers.
If feminists are serious about supporting all women, one of the steps we need to take is to open up opportunities for the women we have left behind — opportunities that are historically dominated by men.
The Institute for Women's Policy Research found that one leading cause of the gender wage gap is that women work in segregated occupations. For example, 88 percent of home health aides and 63 percent of food servers are women. In contrast, men have a near-monopoly on "middle skill" jobs, like transportation or information technology, which offer greater job security and tend to pay higher wages without requiring a full college degree. In the next decade, there will be more than 2 million job openings in these "middle skill" occupations. Recruiting more women is not only strategic for employers — many of whom report that it's difficult to find new employees — but it's also a necessary step toward economic security for working-class women.
Samantha Farr, founder of Women Who Weld, is working to create a path for women to enter industries that have historically excluded women. The Detroit-based nonprofit teaches welding to unemployed or underemployed women.
"Access to low-cost or subsidized programs that teach people skills needed for jobs that offer sustainable wages is critical for both human and economic development in Detroit," says Farr. "There are several welding schools in Detroit, but most are only available to high school or middle school students and none are aimed at training welding to women exclusively."
Farr hopes to expand Women Who Weld to nearby cities, and to renovate vacant homes in Detroit in order to house graduates of the program — many of whom currently live in temporary shelters. She says that the organization is showing both women and men that "women can forge new opportunities for themselves" and "that welding and the skilled trades can be a viable career path for a woman."
Building a pipeline that brings women into middle skill jobs will require some shifts in policy. But we will also need to abandon deep-seated notions of how women should work. Well-to-do feminists cannot simply climb to the top of the ladder and cut out the pegs below them, especially when there are so many women struggling to get even a few steps above the floor.