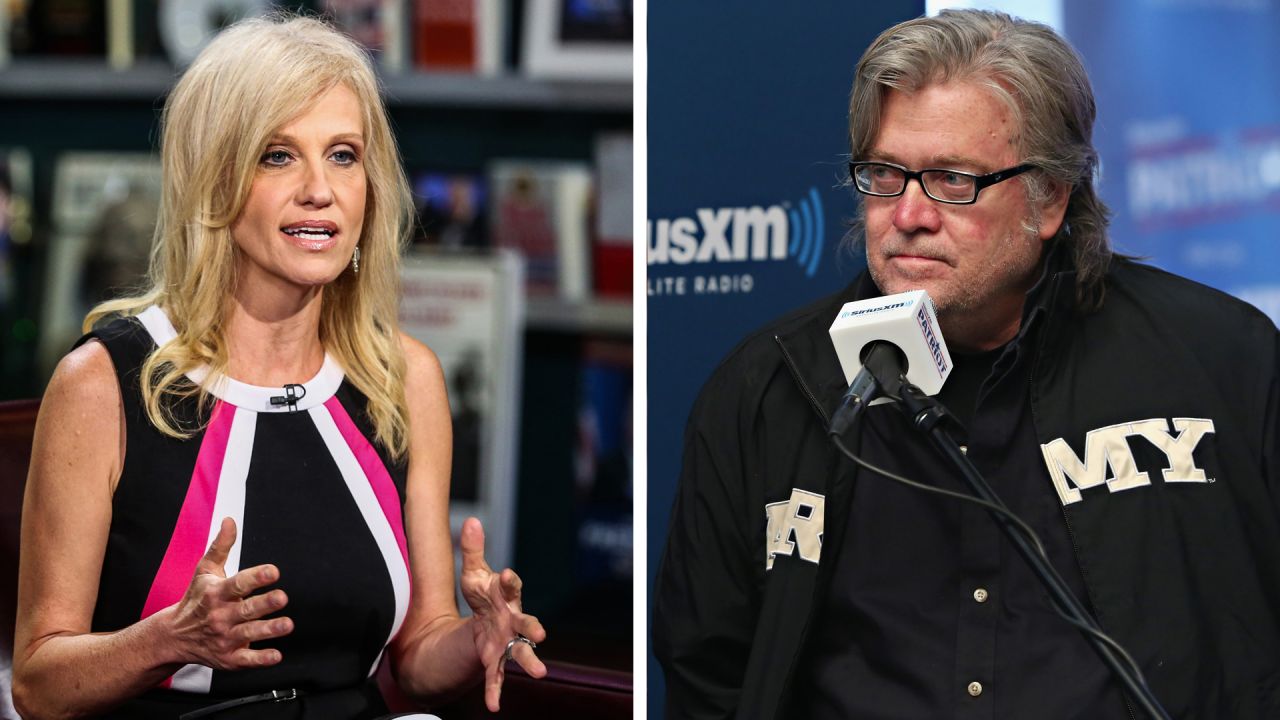 We'll be posting this roundup each week leading up to Election Day. Share your thoughts about these must-read stories and always feel free to suggest your own in the comments section.


THIS WEEK'S TOP STORY
Last week, conservative activist David Bossie (head of the group Citizens United, which brought America the court case of the same name) stepped down as the head of the pro-Trump super PAC Make America Number 1 to join the Trump campaign, and into his shoes stepped Rebekah Mercer, daughter of hedge fund billionaire Robert Mercer. The elder Mercer is the main donor behind the fund, supplying tens of millions to back its anti-Clinton ads.
The Mercer family has been a growing force in Republican politics. Earlier this year they played a huge role in funding the unsuccessful Republican presidential campaign of Sen. Ted Cruz (R-TX), pouring $13 million into a set of super PACs that aggressively backed his candidacy. Last month, the father-daughter duo met privately with Trump and suggested he put two of their longtime associates, Steve Bannon and Kellyanne Conway, in positions of power. Bannon headed the pro-Trump news website Breitbart, which the Mercers helped fund, and Conway ran one of the Mercer's pro-Cruz super PACs.
Ironically, Mercer made his money at Renaissance Technologies, a company at which he remains co-CEO, but which was started by James Simons, who remains the board chair. While Mercer has donated more than $20 million to conservative causes this election cycle, Simons has donated more than $10 million to liberal ones.


QUOTE OF THE WEEK
The @FEC has no opinion on the existence of God. But if she wants to run for US president, she has to fill out her forms like anyone else.
—FEC Commissioner Ellen Weintraub, via Twitter, on a Federal Elections Commission request asking that a candidate who filed to run for president under the name "God" confirm her or his identity.


CAMPAIGN CASH SNAPSHOT
Figures for presidential and congressional races from the Center for Responsive Politics; figures for state races from the National Institute of Money in State Politics. All figures as of Sept. 8.


CHART OF THE WEEK
The oil and gas industry has long been an ally of Republicans. But this year it has switched allegiances, supporting Clinton in an attempt to curry favor with the candidate that most projections predict will win the election — even as it continues to give 90 percent of its donations to Republicans down-ballot. The numbers in the chart below are based on figures published in a Wall Street Journal investigation and collected by the Center for Responsive Politics.
At New York magazine, Eric Levitz notes that oil and gas employees are so unenthused about Trump, they donated nearly as much to "Bernie 'ban fracking now' Sanders" as they did to his campaign.


STAT OF THE WEEK
$42 million
That's the amount raised in August alone by two Republican political action committees, Senate Leadership Fund and One Nation, according to Politico. Both groups are closely aligned with Senate Majority Leader Mitch McConnell, and both are aimed at helping Republicans hold on to Congress. The figure indicates that after months of confusion about whether or not to support Donald Trump, Republican donors have now shrugged their shoulders and focused their firepower on defending the Senate.


DONOR(S) OF THE WEEK
Murray Energy and Southern Company
Last summer, 27 state attorneys general sued the Environmental Protection Agency to block President Barack Obama's Clean Power Plan; they won a temporary victory in February, when the Supreme Court granted a stay, putting the implementation of the CPP on hold until legal challenges could work their way through the courts. Documents obtained by good-government watchdog group Center for Media and Democracy show that before the suit was filed, representatives of Murray Energy and Southern Company met with these state AGs at the Republican Attorneys General Association's 2015 summit after making six-figure donations to RAGA. At ThinkProgress, Samantha Page notes that of the 21 AGs who attended the summit, only Idaho's Lawrence Wasden didn't join the suit opposing the CPP.


SOCIAL ENGAGEMENT OF THE WEEK
Lawmakers are invited to join lobbyists from the Kingdom of Saudi Arabia on Sept. 23 in celebrating National Day, the country's independence day, at the Saudi embassy. Saudi officials are putting pressure on lawmakers ahead of a House vote later this week on the Justice Against Sponsors of Terrorism Act, which would allow families of 9/11 victims to sue Saudi Arabia if it is found guilty of funding the attackers. The bill passed the Senate five months ago on a voice vote without any opposition, even though the legislation is opposed by Obama. The kingdom has also enlisted former George W. Bush-appointed UN Ambassador John Bolton to appeal to lawmakers on its behalf. Bolton, incidentally, has his own super PAC.


MUST-READS FROM HERE AND ELSEWHERE