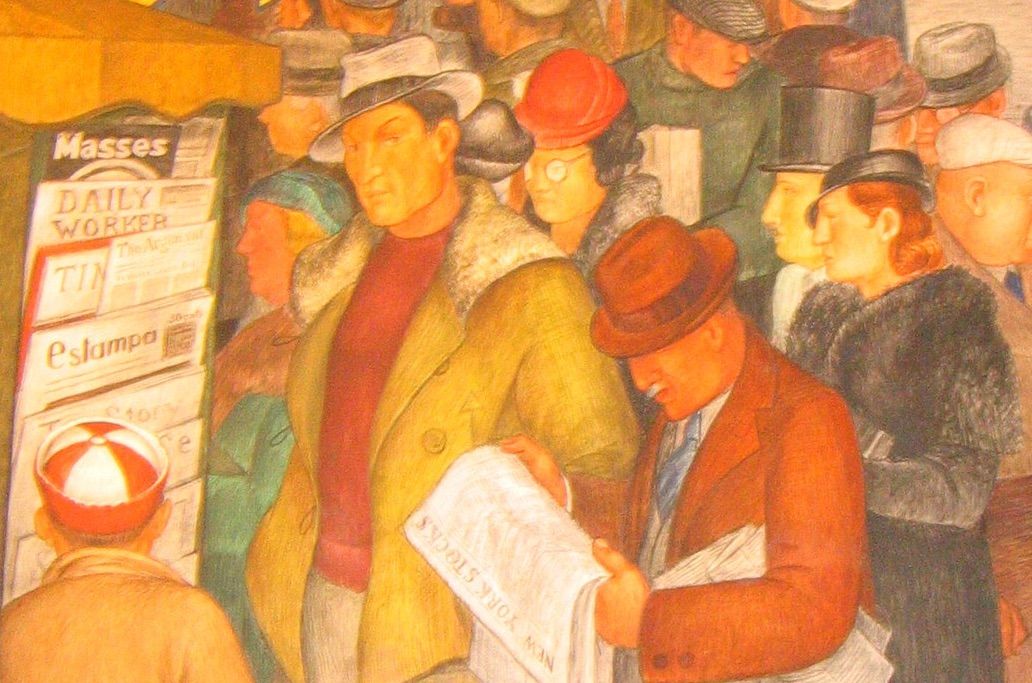 Bill Moyers' recent conservation with Robert Jay Lifton touched on the importance of factual reporting during a time of crisis.
Coronavirus
The Centers for Disease Control are updating their site on a 24-hour basis.
Trump's Baffling Coronavirus Vaccine Event
The Washington Post
Reporter Aaron Blake follows the president's path from anti-vaxxer to the leader of the country during a serious health scare. "Despite the increasingly scary situation involving the disease and preparations having been underway for weeks," Blake writes, "he still appears rather clueless on the subject." (March 3, 2020)
Trump's Coronavirus Rhetoric Has Some Supporters Unworried
HuffPost
Some at Trump's North Carolina rally tell reporter Jenna Amatulli that they doubted the deadly coronavirus even exists. (March 3, 2020)
The Coronavirus and How Political Spin Has Worsened Epidemics
The New Yorker
Evan Osnos shows how plagues prove useful for political players. (Feb. 28, 2020)
Local News
How a Pair of Investigative Reporters are Trying to Save The Chicago Tribune
The New Yorker
Another venerable newsroom is in danger. Alex Kotlowitz follows David Jackson and Gary Marx as they desperately try to find an alternative to a buyout by Alden Global Capital. (March 2, 2020)
McClatchy, a Major U.S. Newspaper Chain, Files for Bankruptcy
The New York Times
The filing of Chapter 11 in February brought an end to a news group with roots that stretch back to 1857. Some 30 papers nationwide face an unsure future as Chatham Asset Management takes the company private in the bankruptcy process. By Katie Robertson and Marc Tracy (Feb. 13, 2020)
Local News, The Columbia Journalism Review's Local News section, highlights local stories and keeps an eye on the state of this much-weakened sector.
When Reality Sneaks Through
Tom Dispatch
Andrew Bacevich calls for a topic change in our media: "Given what's being discussed endlessly on the TV news, why would you have paid the slightest attention to the news that last month was also the warmest January globally since records began to be kept." (Feb. 23, 2020)
Listen to Bill's recent interview with Andrew Bacevich.
It's Happening Here
Common Dreams
Michael Winship shows us how an academic study (On Tyranny: Twenty Lessons from the Twentieth Century) and an academy-award winning an "anti-hate tale" (Jojo Rabbit) involving Hitler and a young recruit can help to make sense of today's political climate.
Donald Trump's Assault on the Social Safety Net
Washington Monthly
"It's a policy of death by a thousand cuts," write authors Ryan LaRochelle and Luisa S. Deprez as they document how President Trump is quietly making changes to labor laws, Medicaid and SNAP with one goal in mind — the end of the safety net.
"Can Americans Stop a Demagogue?"
The American Prospect
Patricia Roberts-Miller is the author of Demagoguery and Democracy. In this transcript of an interview broadcast on PBS's The Open Mind, the University of Texas at Austin professor of rhetoric breaks downs how demagogues succeed in destabilizing societies — and what that means for the United States.
Women and Equality Issue
Daedalus
The Journal of the American Academy of Arts and Science dedicates it's winter issue to women and equality. It has been 100 years since American women won the right to vote. The collection of essays is not only a celebration of their achievements but a stark assessment of the challenges that remain. (Winter 2020)
© 2020 Schumann Media Center, Inc.