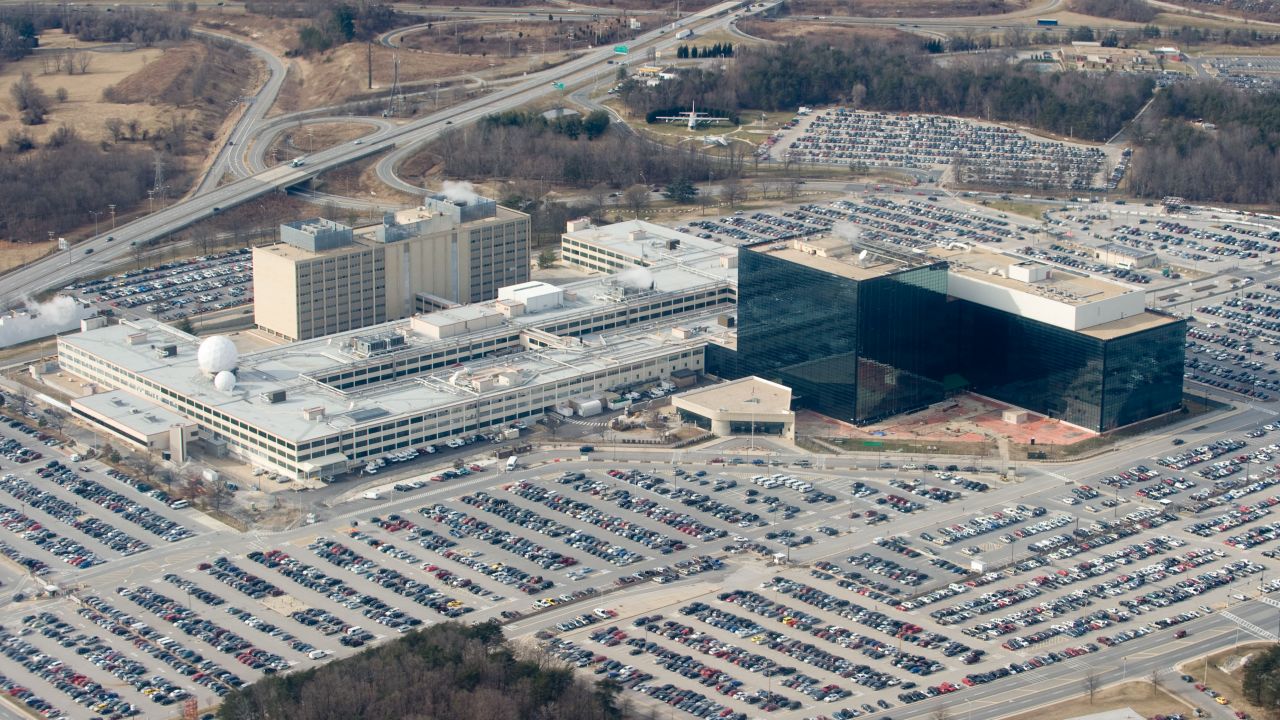 We produce this news digest every weekday. You can sign up to receive these updates as an email newsletter each morning.
---
Another Snowden? –> Doesn't look like it. But the latest National Security Agency contractor to slip off with files did work for Booz Allen Hamilton, the same company that employed Edward Snowden. Harold Martin was arrested in Maryland in August, accused by the NSA of stealing and possibly leaking software that the US uses to hack foreign governments. "The same month Martin was arrested, some of the NSA's most sophisticated hacking tools were dumped onto public websites by a group calling itself Shadow Brokers," Julia Edwards and Mark Hosenball write for Reuters. "The US Justice Department charged Martin, who had top secret national security clearance, with theft of classified government material, according to the complaint, which was unsealed on Wednesday. The complaint did not specify Martin's alleged motive, and US officials declined to say." Ed Snowden himself suggested Russia was behind that hack and said it was noteworthy that Martin wasn't being charged under the Espionage Act, an antiquated law often used as a catch-all by the Department of Justice to go after whistleblowers.
Low ratings –> This week's vice presidential debate drew fewer people than any of the veep debates since 2000. In fact, it drew only half the number of viewers that Joe Biden and Sarah Palin attracted in 2008. The Pence/Kaine event averaged 36 million viewers. Donald Trump and Hillary Clinton's first debate averaged 86 million.
The next head of the UN –> Julian Borger at The Guardian: "António Guterres, the former Portuguese prime minister, will be the next UN secretary general, after the security council agreed he should replace Ban Ki-moon at the beginning of next year. In a rare show of unity, all 15 ambassadors from the security council emerged from the sixth in a series of straw polls to announce that they had agreed on Guterres, who was UN high commissioner for refugees for a decade, and that they would confirm the choice in a formal vote on Thursday." Sources say the appointment indicates the high priority the international body places on the refugee crisis.
Meanwhile, also from The Guardian, "The whole of rebel-held eastern Aleppo could be destroyed by Christmas if the 'cruel, constant' Russian-backed bombing of the Syrian city continues, the UN special envoy for Syria has warned. In a passionate personal appeal from Geneva on Thursday, Staffan de Mistura said the scale of human tragedy in the besieged part of the city was huge, and the world needed to avert 'another Srebrenica, another Rwanda.'
"He said he was willing to go personally to eastern Aleppo to escort up to 1,000 Islamist fighters out of the city if it would mean a halt to the bombardment by Russian and Syrian forces."
Supreme Court looks at insider trading –> Ben Protess and Matthew Goldstein for The New York Times: "Supreme Court justices offered hope to both prosecutors and traders on Wednesday during arguments in the first insider trading case to come before the nation's high court in two decades. A ruling by the court could clarify one of the most hotly debated issues on Wall Street: what prosecutors must prove to secure insider trading convictions based on confidential tips… For decades, courts have held that it is not inherently illegal to trade stocks based on material, nonpublic information like a merger or acquisition. For an insider to be guilty of sharing inside information, his leak must breach a duty to keep the information confidential and he must receive a personal benefit in exchange for the leak. By extension, the person who receives the information must generally know of that breach and benefit."
NC's voter suppression effort were largely rejected in court, but… –> Erik J. Engstrom and Jason M. Roberts write for The Washington Post's Monkey Cage blog that one provision remains — straight ticket voting: "Our analysis of a survey conducted by the North Carolina State Board of Elections after the 2014 election showed that counties that had previously had high levels of straight-ticket voting had longer wait times in 2014. A separate analysis by the Pew Charitable Trusts showed that North Carolina had the longest wait times in the country in 2014, which was an election with a considerably shorter ballot than will be the case this year… Our analysis suggests that vote deterrence is most likely in highly populated areas with larger concentrations of African American voters."
"I can't breathe" –> Ryan J. Reilly for The Huffington Post: "Michael Sabbie ― a 35-year-old stay-at-home father of four ― said it after five guards piled on top of him inside the Bi State Jail, a facility that sits directly on the border between Texas and Arkansas and is run by a for-profit company… The guards, paid a starting rate of $10 an hour, apparently thought he was faking it. They took him to a cell. 'Can't breathe,' Sabbie said as guards removed his handcuffs and left him on the floor of the cell overnight. Sabbie, who at that point had been in custody for roughly 48 hours, was dead by the morning."
Fox news feud –> Sean Hannity and Megyn Kelly are fighting. We ask you, if a couple of sweet kids like that can't make it, how can any of us?
Morning Reads was compiled by John Light and edited by Michael Winship. See a story that you think should be included in Morning Reads? Tell us in the comments!
---
We produce this news digest every weekday. You can sign up to receive these updates as an email newsletter each morning.