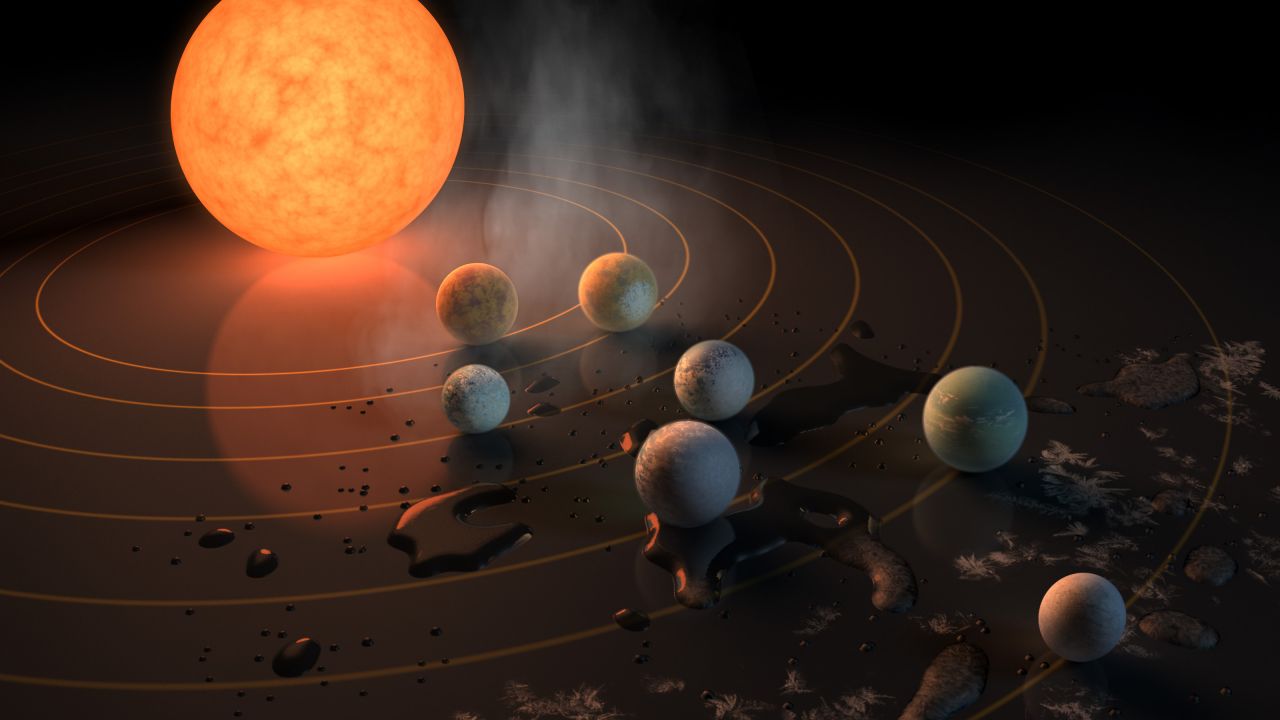 We produce this news digest every weekday. You can sign up to receive these updates as an email newsletter each morning.
---
White House bathroom edict –> Justice and Education Department officials put out a letter late yesterday instructing schools to ignore the Obama administration's guidance that transgender students should use the school bathroom of their choice. The letter swept aside the possibility that the Trump administration would be more forward-thinking on LGBTQ rights than past Republican presidents. Interestingly, The New York Times reports that new Secretary of Education Betsy DeVos "initially resisted signing off and told Mr. Trump that she was uncomfortable because of the potential harm that rescinding the protections could cause transgender students, according to three Republicans with direct knowledge of the internal discussions." But Attorney General Jeff Sessions prevailed. As Trump's new Cabinet gets settled and jockeys for influence with the president, this Sessions victory may be an indication of the policies we can expect in the weeks and months ahead — specifically, policies seeking to turn back the clock on civil rights.
Another bank offered opportunity to help mess up America –> Trump has given Goldman Sachs special influence over his government, turning to the bank's alumni for advice and offering them positions in his administration. But he's now considering ex-officials from another bank, OneWest, for key regulatory roles. The bank formerly was headed by Steve Mnuchin, the new secretary of the treasury (who's also a Goldman alum). CNBC reports: "[A]ccording to people familiar with the discussions, the Trump administration is considering two of [Mnuchin's] deputies to head key regulatory agencies: former OneWest general counsel Brian Brooks for the Consumer Financial Protection Bureau and former OneWest chief executive Joseph Otting for the Office of the Comptroller of the Currency."
Reporters have detailed at length OneWest's many shady practices. As David Dayen reported for The Intercept, the bank aggressively foreclosed on its borrowers, and even backdated documents to speed up foreclosures, leading to accusations from the California attorney general's office that the bank engaged in "widespread misconduct." So here's the Trump administration considering OneWest's former lawyer to head the Consumer Financial Protection Bureau, a watchdog agency aimed at reining in bank practices like these.
Our new immigration policies at work –> Rafael Bernal at The Hill: "An undocumented immigrant diagnosed with a brain tumor while under Immigrations and Customs Enforcement (ICE) custody was returned to a detention center from a Texas hospital, her lawyers said. The woman, a Salvadoran national identified only as Sara, was released from Huguley Hospital in Fort Worth, Texas, and taken to Prairieland Detention Center against her will, according to her lawyers."
Standing Rock protestors evicted –> Wes Enzinna reports for Mother Jones that police began sweeping through the anti-pipeline camp at 3 p.m. yesterday, pushing protesters out and arresting those who remained. Protesters ceremonially burned parts of the camp before leaving.
Pruitt emails released –> Thousands of emails have been released to the watchdog Center for Media and Democracy. They detail former Oklahoma Attorney General Scott Pruitt's efforts to work hand-in-hand not only with the fossil fuel industry but also such right-wing groups as ALEC and others funded by the Koch brothers — pushing back against the EPA, the agency Pruitt now heads. Grist has some choice tidbits.
Another chance at justice –> The Supreme Court ruled that a death row inmate whose race was used against him in court should get another trial. "In a 6-2 decision, the high court mandated that Duane Buck, who has argued for years that his death sentenced by racially biased evidence at his trial, be allowed to go back to a lower court and request a new sentencing hearing due to legal questions in his 1995 case," the Houston Chronicle reports.
"Among those reasons was that Buck's own lawyers introduced evidence at his trial that he was more likely to be dangerous in the future because he is black…

"Wednesday's decision came on the third review of Buck's case by the Supreme Court, and is one the highest-profile death penalty appeals pending in Texas due to its racial overtones and because of the effect it could have on other cases should Buck's sentence eventually be overturned. His case has been watched nationally for years."
A better world? –> NASA has discovered seven new, Earth-like planets, three of which may have liquid water — and, with it, life. "Never before have astronomers found a star circled by so many Earth-like planets with relatively pleasant climates," Traci Watson writes for USA Today. "Better yet, the Hubble Space Telescope and other observatories peering at these new found worlds should be able to pick out chemical signals of any living organisms."
The discovery was announced in the scientific journal Nature, and, to celebrate, the magazine published a science fiction story right alongside it.
Morning Reads was compiled by John Light and edited by Michael Winship.
---
We produce this news digest every weekday. You can sign up to receive these updates as an email newsletter each morning.