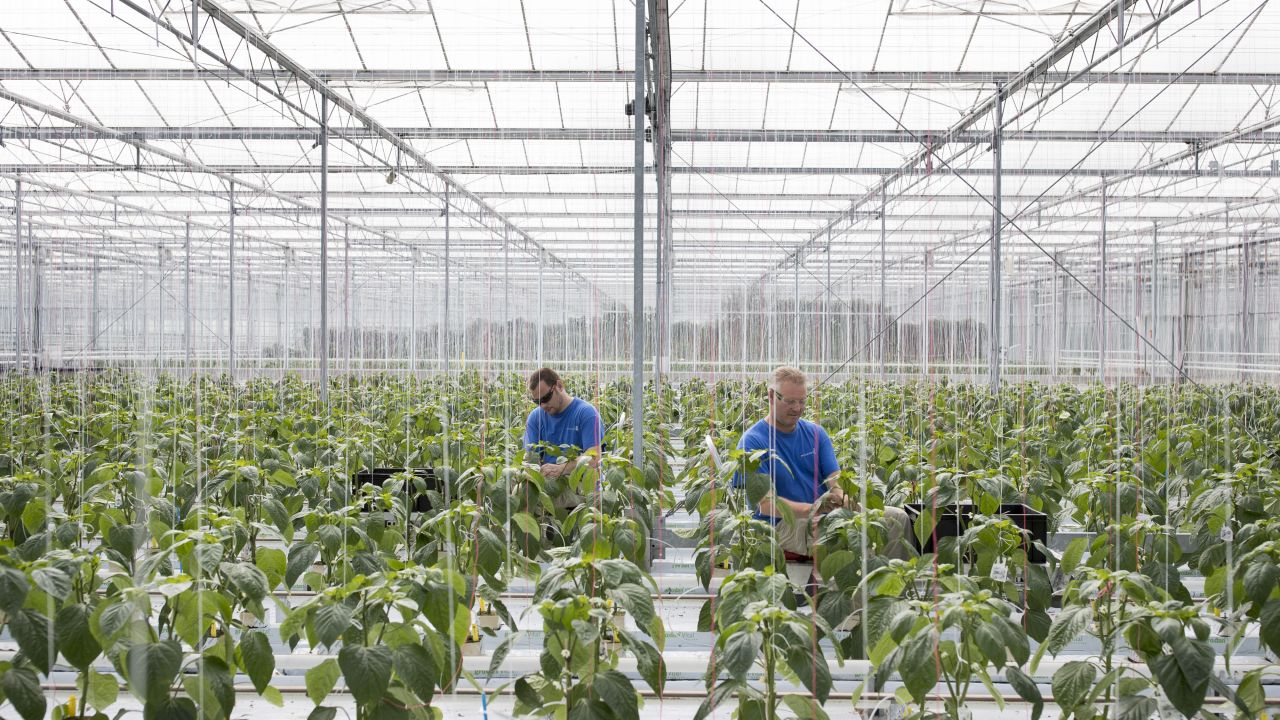 Bumper crop –> Brad Plumer at Vox: "On Wednesday, the German chemical conglomerate Bayer offered to buy up Monsanto for $56 billion, in what could prove to be the largest corporate merger of the year. Monsanto has accepted the bid. And if the deal is approved by regulators — still an open question — the new company would become the largest agribusiness on the planet, selling 29 percent of the world's seeds and 24 percent of its pesticides. That would put the new firm in a commanding position vis-à-vis our food supply. Which is why European Union regulators and the US Department of Justice are likely to scrutinize this deal more closely than usual, to make sure it doesn't create an all-consuming monopoly that can crank up prices on farmers and shoppers."
Not fans –> From the people at the Gallup poll: "Americans' trust and confidence in the mass media 'to report the news fully, accurately and fairly' has dropped to its lowest level in Gallup polling history, with 32 percent saying they have a great deal or fair amount of trust in the media. This is down 8 percentage points from last year." Republicans are especially distrustful of the media; the proportion that places a "great deal" or "fair amount" of trust in the media dropped to 14 percent this year.
This isn't over –> Wells Fargo's penalties for signing up customers for phony accounts may not end with the $185 million fine issued by regulators last month. Three different US attorneys general are now investigating the bank, according to The New York Times' Dealbook: "Federal prosecutors in Manhattan and San Francisco sent the subpoenas seeking information on the misconduct, according to two people briefed on the matter who were not authorized to discuss it. Prosecutors in North Carolina are also investigating, one of the people said."
Walker's walking around money –> Ed Pilkington at The Guardian has a fascinating investigation, including many leaked documents, detailing how Wisconsin Gov. Scott Walker held on to his office with the help of big corporate donors. Faced with a recall election in 2011, an aide to Walker outlined a plan to win: "Corporations," she said. "Go heavy after them to give." She continued: "Take Koch's money. Get on a plane to Vegas and sit down with Sheldon Adelson. Ask for $1m now." Walker followed that strategy and beat back the recall.
There's also this: "One of America's leading producers of lead used in paint until the [1978 lead paint] ban, secretly donated $750,000 to Wisconsin Club for Growth at a time when Walker and his fellow Republican senators were fighting their recall elections. Also in the same time-frame, the Republican-controlled senate passed, and Walker signed into law, legal changes that attempted to grant effective immunity to lead manufacturers from any compensation claims for lead paint poisoning."
Money in politics on the ballot –> Voters in Missouri, a state with no limits on campaign contributions, will have the opportunity on Election Day to vote to bring them back. A ballot measure will ask voters if they want to restrict contributions to state-level candidates to $2,600 and to political parties to $25,000. Interestingly, this ballot measure was pushed by conservative, anti-abortion activists, among others, who feel getting money out of politics and increasing the voices of regular citizens will increase support for their cause. Kurt Erickson reports for the St. Louis Post-Dispatch.
We're not making this up –> Ben Walsh and Ryan Grim at The Huffington Post: "Donald Trump has made it clear he will nominate Peter Thiel to the Supreme Court if he wins the presidency, Thiel has told friends, according to a source close to the PayPal co-founder. Trump 'deeply loves Peter Thiel,' and people in the real estate mogul's inner circle are talking about Thiel as a Supreme Court nominee, a separate source close to Trump told The Huffington Post."
Real journalism –> Ivanka Trump may have expected softball questions going into an interview with Cosmopolitan about the child care and maternity leave proposals she has cooked up with her father. That's not what she got and when asked, "What about gay couples, where both partners are men?" and "How will this plan be paid for?" she complained about the reporter's "negativity" and cut the interview short. Let's hear it for Cosmo's Prachi Gupta.
Morning Reads was compiled by John Light and edited by Michael Winship. See a story that you think should be included in Morning Reads? Tell us in the comments!
---
We produce this news digest every weekday. You can sign up to receive these updates as an email newsletter each morning.