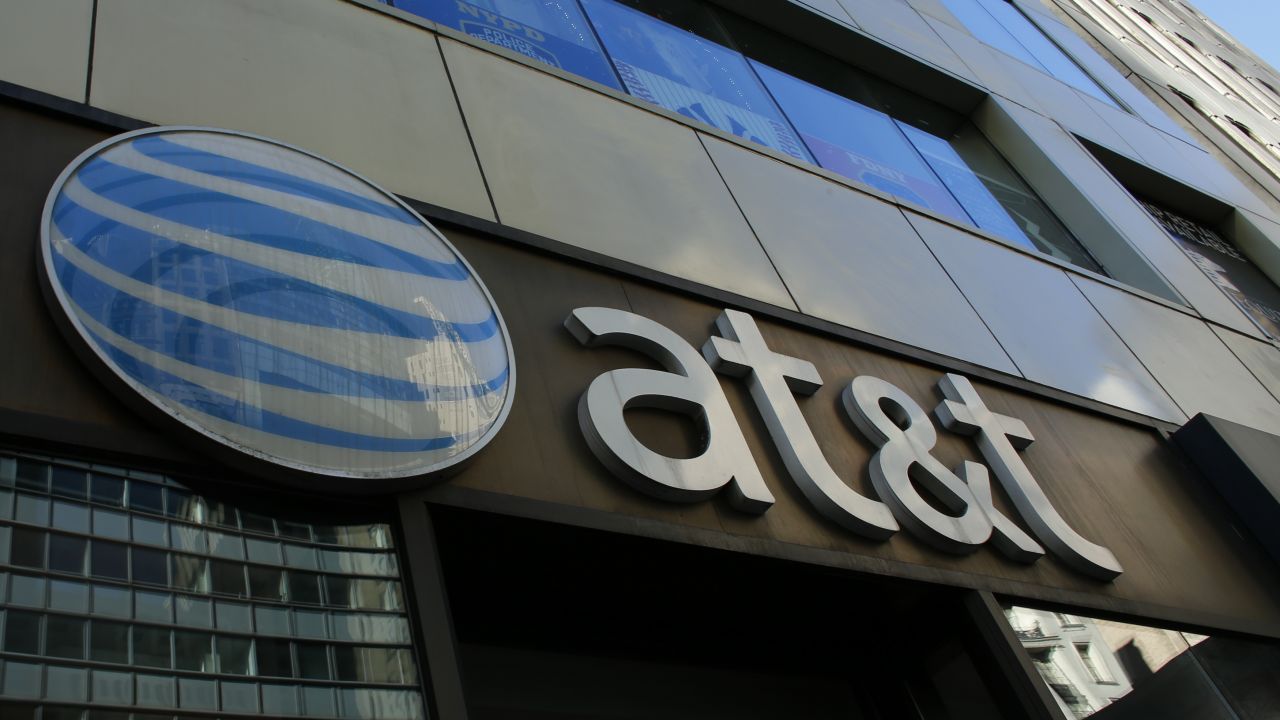 We produce this news digest every weekday. You can sign up to receive these updates as an email newsletter each morning.
---
Mega-merger –> "AT&T has bought one of the remaining crown jewels of the entertainment industry," Michael J. de la Merced reports for The New York Times' Dealbook. "The telecommunications giant agreed on Saturday to buy Time Warner, the home of HBO and CNN, for about $85.4 billion, creating a new colossus capable of both producing content and distributing it to millions with wireless phones, broadband subscriptions and satellite TV connections."
Not everyone's thrilled about this, and consumers might have cause to worry, says Matt Wood of the media watchdog group Free Press: "Any time you hear media executives talking about synergies, throwing around the business-babble that always accompanies these rumors, you know it's time [to] grab your wallet and hang on tight," Wood said in a statement. "Big mergers like this inevitably mean higher prices for real people, to pay down the money borrowed to finance these deals and their golden parachutes. The deals are driven by Wall Street's insatiable desire for short-term growth at any cost. And just as AT&T's recent purchase of DirecTV was quickly followed by price hikes, there's every reason to expect this potential tie-up would cost internet users and TV viewers dearly too."
"Things" strike back –> For many years, we've heard warnings about "the internet of things." As more and more "things" are connected to the internet — from digital cameras to wireless printers to television speakers — some technologists fear they could be used to mount an attack against us. On Friday, that came true. "The attackers apparently used tens of thousands of hacked internet of things devices — household appliances such as digital video recorders, security cameras, and internet routers — to generate a massive amount of digital traffic," writes Steven Melendez for Fast Company. "That digital noise was sent to Dyn, a domain name service provider used by major online companies, disrupting its ability to translate human-readable internet addresses into the IP addresses networks use to route traffic." If you were having trouble accessing Spotify, Netflix, Twitter or The New York Times (among many other sites and services) that was why.
Conflict of interest? –> Devlin Barrett for The Wall Street Journal: "The political organization of Virginia Gov. Terry McAuliffe, an influential Democrat with longstanding ties to Bill and Hillary Clinton, gave nearly $500,000 to the election campaign of the wife [Jill McCabe] of an official at the Federal Bureau of Investigation who later helped oversee the investigation into Mrs. Clinton's email use."
There's some discussion about what to make of this story. As The Huffington Post's Nick Baumann tweeted, it's probably the case that McAuliffe wanted Democrats to control his state's legislature and therefore funded McCabe. But the International Consortium of Investigative Journalists's Ryan Chittum notes that McCabe, helped by McAuliffe, ended up raising a very large sum — $1.8 million — for a state legislative candidate. However: While she spent more than the average candidate nationwide, data on hand at the National Institute of Money in State Politics shows that the 2015 race for control of the Virginia legislature was very expensive, with several candidates raising even more than McCabe.
Democrats push hard in the House –> They're skeptical they can take the chamber back from Republicans, reports Politico's Edward-Isaac Dovere, but they're hoping to recapture as much ground as possible. To that end, President Obama is capitalizing on his growing, nostalgia-fueled popularity and campaigning for 30 House Democrats from swing districts all over the country.
League of Conservation Voters sends a message: "Don't vote third party." –> "There are high stakes for young voters in this election, including the opportunity to meet the climate crisis head-on, and they overwhelmingly dislike Trump. But some may still be leaning towards a third-party candidate instead of Hillary, whose policies strongly align with their priorities," the League of Conservation Voters' National Campaigns Director Clay Schroers told The Washington Examiner. To that end, green groups are investing in a "$2.6 million mail campaign to reach out to young voters and others to discourage voting for third-party candidates," writes the Examiner's Kyle Feldscher. We wonder — do millennials read the mail?
Only 9 percent of voters chose Clinton and Trump in the primaries –> A New York Times interactive shows you who they are — and who they aren't.
Morning Reads was compiled by John Light and edited by Karin Kamp. See a story that you think should be included in Morning Reads? Tell us in the comments!
---
We produce this news digest every weekday. You can sign up to receive these updates as an email newsletter each morning.