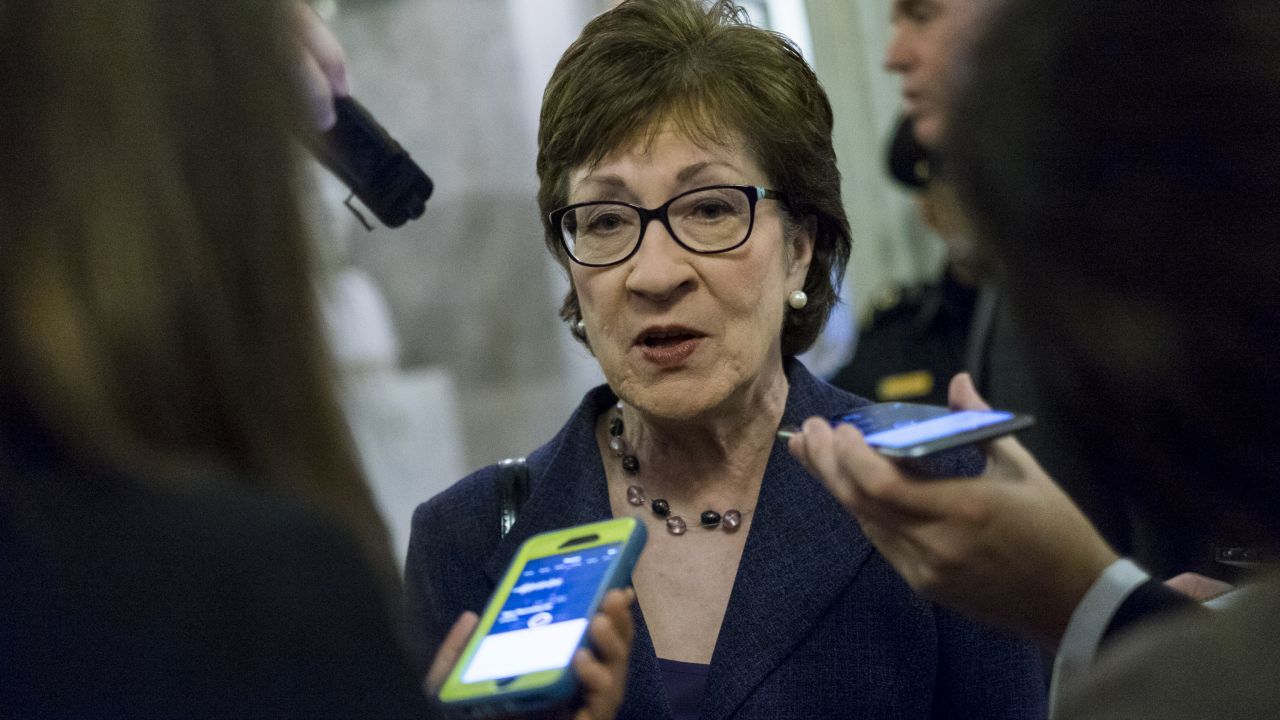 A GOP Senator speaks out against Trump –> Susan Collins (R-ME) writes in a Washington Post op-ed: "With the passage of time, I have become increasingly dismayed by his constant stream of cruel comments and his inability to admit error or apologize. But it was his attacks directed at people who could not respond on an equal footing — either because they do not share his power or stature or because professional responsibility precluded them from engaging at such a level — that revealed Mr. Trump as unworthy of being our president."
50 of the most senior Republican national security officials agree: David Sanger and Maggie Haberman at The New York Times report that the officials, "many of them former top aides or Cabinet members for President George W. Bush, have signed a letter declaring that Donald J. Trump 'lacks the character, values and experience' to be president and 'would put at risk our country's national security and well-being.'"
And a new third-party option: The effort to draft a Republican to run against Trump has, just three months before the election, found someone. Evan McMullin, a former CIA officer and advisor to congressional Republicans, has (like Trump) never held office. ABC News: "People working on McMullin's bid resigned from Better for America — a 501(c)(4) organization that may not officially endorse or back any candidate — in order to push his candidacy. The group has been working for months to select a candidate and get on ballots throughout the country. In some states, like Texas, they will likely have to sue to get on the ballot."
"Regulatory relief" will Make America Great again –> Trump said in an economic speech in Detroit yesterday that he would put a moratorium on new regulations, and start chucking out old ones soon after entering office. Tara Jeffries reports for Morning Consult.
Coal and oil will Make America Great again –> Trump also talked about energy. Chris Mooney at The Washington Post writes that besides the fact that his plan ignores the impact that further use of these energy sources will have on climate change, "there are many other oddities about Trump's claims." He notes, "To hear Trump talk, you'd think the last eight years have been a tough era for US energy (the sector has suffered, he says, under 'President Obama's job-killing energy restrictions'), rather than one that saw tremendous growth in alternative, clean energy and similarly dramatic growth in home-grown oil and gas production."
More billionaires, richer billionaires –> Lauren McCauley reports at Common Dreams that last year the number of billionaires around the world shot up to an "all-time high." She writes, "the billionaire population grew by 6.4 percent last year and now totals 2,473 people worldwide. The combined wealth of those individuals also increased by 5.4 percent, amounting to $7.7 trillion — which is more than every country's gross domestic product (GDP), except the United States ($17.9 tr) and China ($11 tr)."
And: Patricia Cohen writes for The New York Times' Dealbook that the race is on among states to become the most attractive tax havens within the US, by passing laws that shield the assets of the super wealthy within trusts. "The clear leaders are Nevada, Delaware, South Dakota and Alaska, but other states have also joined the frenzy. New Hampshire, Wyoming, Tennessee and Ohio all hope to dip a spoon in the trillion-dollar-plus pot of cream that had traditionally been preserved in offshore tax havens like the Cayman Islands."
Bombing in Pakistan –> Sixty-nine people were killed in a suicide bombing in the city of Quetta, in Southwestern Pakistan, Monday. The attack happened after the president of the local bar association was shot, and his body brought to the hospital. Other lawyers gathered at the hospital, where the bomb was detonated. Both the Pakistani Taliban and ISIS have claimed responsibility.
Death of an industry –> On Sunday night, John Oliver delivered an ode to newspapers.
But some people missed the joke. David Chavern, the president and CEO of the Virginia-based Newspaper Association of America and a former COO of the US Chamber of Commerce, complained that Oliver "spends most of the piece making fun of publishers who are just trying to figure it out. Whatever you think of the name 'tronc' and that company's announced growth strategy, at least they are trying new things and trying to figure out how to create great news journalism in the digital era." Former New York Times public editor and current Washington Post columnist Margaret Sullivan critiques that reaction.
Morning Reads was compiled by John Light and edited by Theresa Riley. See a story that you think should be included in Morning Reads? Tell us in the comments!
---
We produce this news digest every weekday. You can Sign up to receive these updates as an email newsletter each morning.