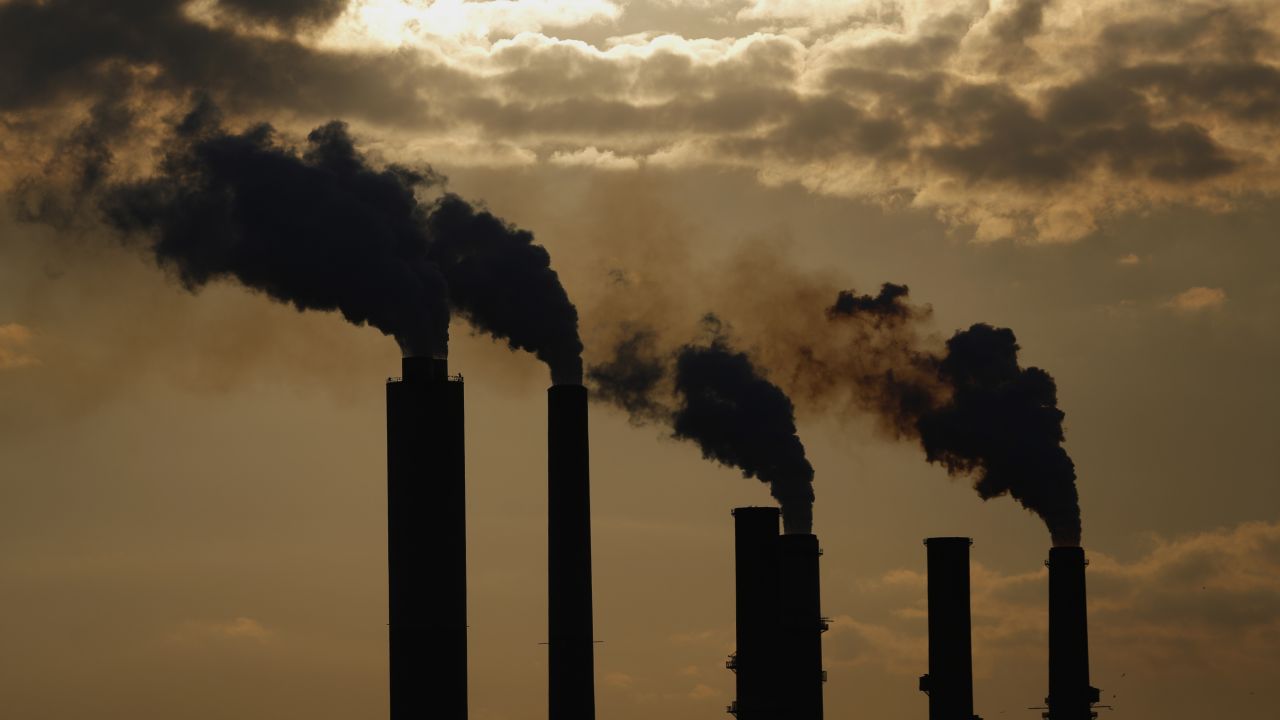 We produce this news digest every weekday. You can sign up to receive these updates as an email newsletter each morning.
---
America's top polluters –> The Center for Public Integrity has compiled a list. Jamie Smith Hopkins writes: "Across the country, the top 100 facilities releasing greenhouse gases — almost all of them coal plants — collectively added more than a billion metric tons to the atmosphere in 2014. That's the equivalent of a year's worth of such emissions from 219 million passenger vehicles — nearly twice as many as the total number registered nationwide. The top 100 for toxic air emissions vented more than 270 million pounds of chemicals in 2014. The vast majority of these chemicals have known health risks, according to the EPA; they can target the lungs, the brain or other organs, and some can affect the development of children born and unborn."
"How Democrats Stopped Worrying and Learned to Love Big Donor Money" –> A new report by Nicholas Confessore and Rachel Shorey in The New York Times looks at how the Democratic Party, even as it campaigns against big money in politics, is embracing it. A series of Supreme Court decisions pushed by wealthy donors and libertarian idealogues that deregulated campaign spending may now help Democrats take back the Senate.
Corporations dominate ballot-measure fights –> A new report from the watchdog group Public Citizen finds that corporations are outspending their non-corporate opposition 10-to-1 in fights to influence which referenda make it on to the ballot and which do not. Public Citizen found that Pfizer and Johnson & Johnson each contributed more than $7 million toward defeating California's Drug Price Relief Act. The fight over one of two ballot measures relating to fracking in Colorado — this one would require oil and gas industry operations be 2,500 feet from a structure — saw the widest disparity, with industry outspending anti-fracking groups 24-to-1.
David Fahrenthold strikes again –> The Washington Post's tireless reporter on the Trump charity beat has another scoop: "Donald Trump's charitable foundation — which has been sustained for years by donors outside the Trump family — has never obtained the certification that New York requires before charities can solicit money from the public, according to the state attorney general's office. Under the laws in New York, where the Donald J. Trump Foundation is based, any charity that solicits more than $25,000 a year from the public must obtain a special kind of registration beforehand."
First-of-kind suit –> Devin Henry writes for The Hill that an environmental group, the Conservation Law Foundation, is suing ExxonMobil, claiming that an oil terminal outside of Boston is leaking and polluting into the Mystic River. But in a unique argument, the suit also alleges that the company's failure to prepare for climate change and to take into account how rising seas and stronger storms will affect its operations and possibly damage its facilities puts the river even more at risk.
Progressive groups highlight those hurt by Trump –> A series of ads gives voice to people ripped off, scammed and stiffed by Donald Trump. David Corn writes for Mother Jones: "The Clinton campaign has released sharp ads attacking Donald Trump for his erratic temperament, his long history of misogynistic remarks, and his lack of foreign policy experience. But one of the most eviscerating ad efforts of the fall (so far) has come from a progressive outfit in Ohio, which has launched a series of spots slamming the GOP presidential nominee for having repeatedly stiffed contractors. The effort was inspired by a June USA Today article that reported that Donald Trump has been involved in more than 3,500 lawsuits, with many of them involving contractors and individuals who claimed that Trump or his companies had not paid them for the work and services they provided."
Never Trump –> Breaking with tradition, for the first time in the paper's 34-year history, USA Today is taking sides in a presidential election. "This year, the choice isn't between two capable major party nominees who happen to have significant ideological differences. This year, one of the candidates — Republican nominee Donald Trump — is, by unanimous consensus of the Editorial Board, unfit for the presidency."
Morning Reads was compiled by John Light and edited by Michael Winship. See a story that you think should be included in Morning Reads? Tell us in the comments!
---
We produce this news digest every weekday. You can sign up to receive these updates as an email newsletter each morning.