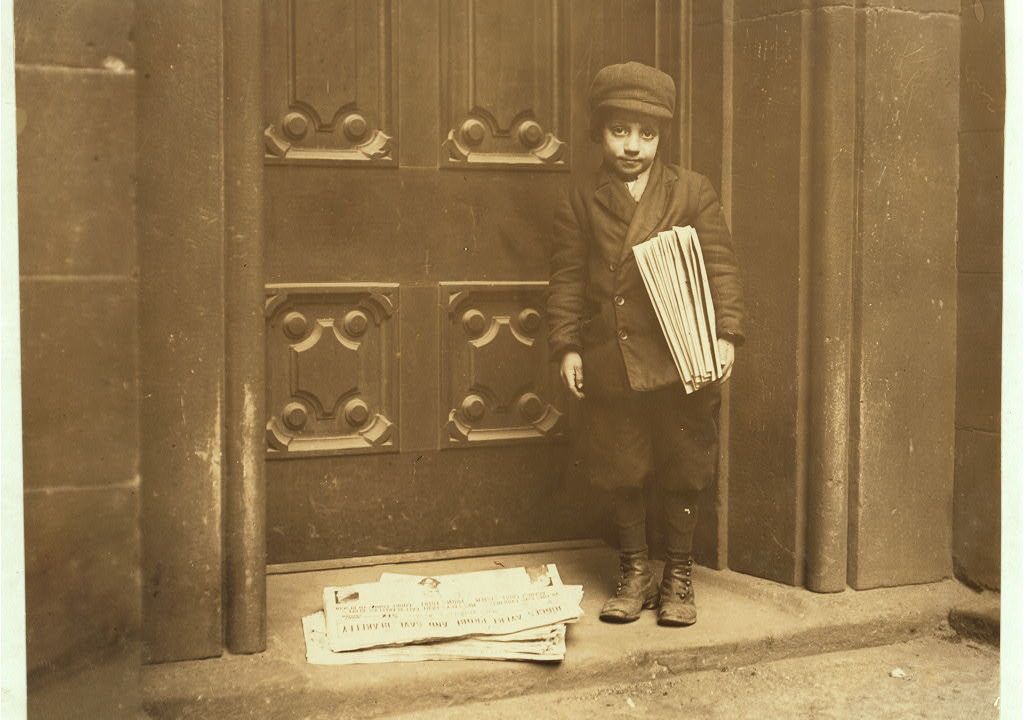 Farewell Local News
McClatchy, one of the largest and oldest newspaper publishers in the country, will be bought out of bankruptcy by Chatham Asset Management, a hedge fund. McClatchy owns 30 papers including the Sacramento Bee, the Miami Herald and the Charlotte Observer.  Chatham's other media assets include the National Enquirer publisher American Media Inc. The AP reports 
"While national newspapers such as The Wall Street Journal and The New York Times are adding digital subscribers that help them navigate advertising declines, many local outlets have had a difficult time….Several mayors of cities where McClatchy has a paper wrote to the bankruptcy court, asking the judge to consider the civic value of the paper. 'We want our newspaper to emerge from this bankruptcy with owners who are willing to invest in our community, and provide us with journalism at its best,' Lexington, Kentucky, mayor Linda Gorton said of the Lexington Herald-Leader."
A report published last month by researchers at University of North Carolina at Chapel Hill finds that nearly a quarter of all U.S. newspapers have died in the last 15 years. More than 1,800 communities are now "news deserts," meaning that they have no local original reporting on issues "such as the quality of schools in that community or the spread of an infectious disease." While many of these news deserts are found in rural areas, the trend is spreading to wealthy suburban areas as well. 
As Margaret Sullivan, media columnist for the Washington Post, said this week, the Constitution doesn't work without local news.
And now the headlines: 
Fracking Firms Fail, Rewarding Executives and Raising Climate Fears:
Oil and gas companies are hurtling toward bankruptcy, raising fears that wells will be left leaking planet-warming pollutants, with cleanup costs left to taxpayers."
Trump reduced fines for nursing homes that put residents at risk. Then Covid-19 happened.
"The Obama administration cracked down on nursing homes with infection control problems. Trump reversed course."
A Teenager Didn't Do Her Online Schoolwork. So a Judge Sent Her to Juvenile Detention:
"A 15-year-old in Michigan was incarcerated during the coronavirus pandemic after a judge ruled that not completing her schoolwork violated her probation. 'It just doesn't make any sense,' said the girl's mother."
Trump Financial Regulator Quietly Shelved Discrimination Probes Into Bank of America and Other Lenders:
"At least six investigations into discriminatory mortgage loan 'redlining' have been halted or stalled — against staff recommendations — under the Trump administration's Office of the Comptroller of the Currency."
The QAnon Candidates Are Here. Trump Has Paved Their Way:
"The conspiracy theorists accuse Democrats and even fellow Republicans of being beholden to a cabal of bureaucrats, pedophiles and Satanists. President Trump has cheered them on."
For more on this listen to Bill's conversation with journalist Jeff Sharlet on the Trump rallies and their strange nexus of politics and religion.