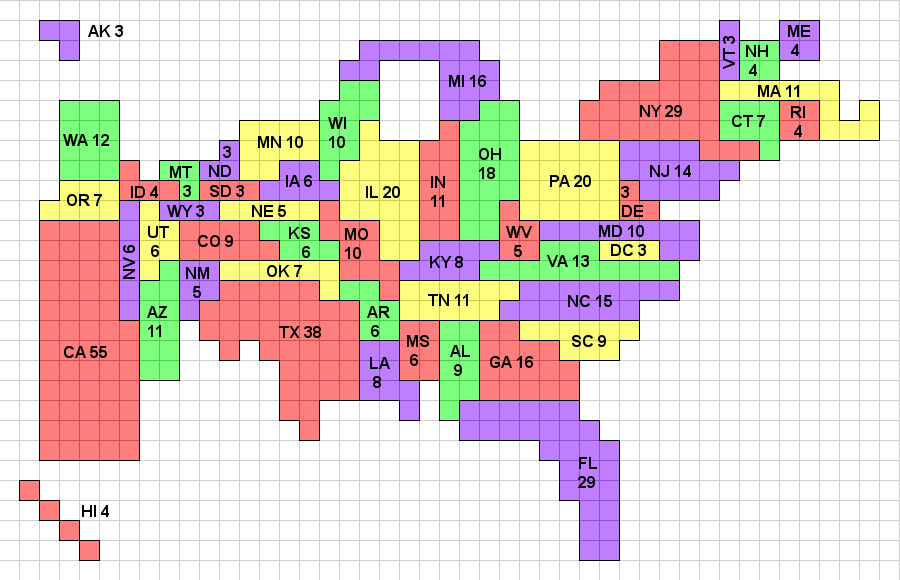 Republicans are reportedly considering the possibility of asking state legislatures to ignore the will of the popular vote and appoint electors favorable to the president. Trump also declined to say whether he would accept a peaceful transfer of power this week, comments that many Republicans distanced themselves from. Trump said he needs to place a new supreme court j
The US constitution gives state legislatures the authority to appoint the 538 electors to the electoral college who ultimately elect the president. States have long used the winner of the popular vote to determine who gets the electoral votes in their states, but Republicans anonymously told the Atlantic the campaign has discussed the possibility of using delays in the vote count as a basis to ask Republican-controlled legislatures to appoint their own electors, regardless of the final vote tally.
"The state legislatures will say, 'All right, we've been given this constitutional power. We don't think the results of our own state are accurate, so here's our slate of electors that we think properly reflect the results of our state,' " a Trump campaign legal adviser told the Atlantic.