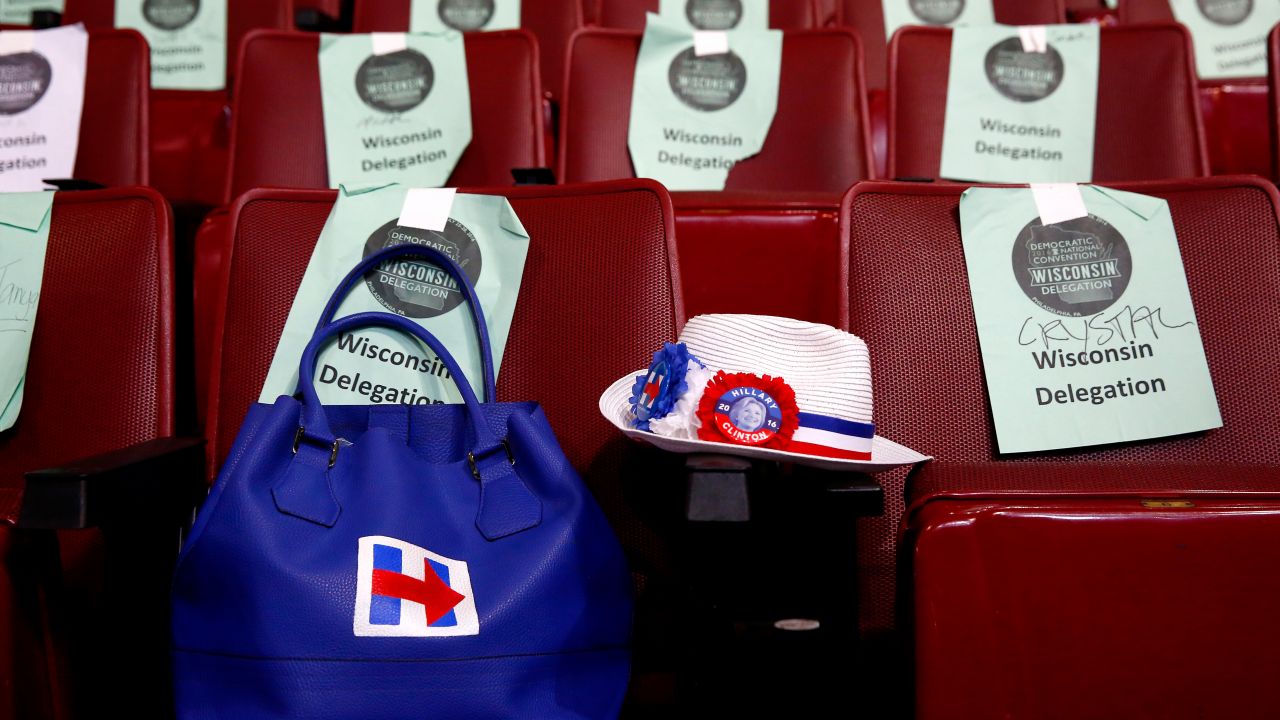 There's a lot going on at the conventions besides the televised extravaganza that we see on our screens every evening. Behind the cameras, these political blowouts are an excellent opportunity for lobbyists to cozy up to lawmakers. As David Dayen notes at New Republic, it's difficult to tell just who is seeking to schmooze with who at the Democratic Convention because no official schedule exists.
Invitations are doled out individually, and people whisper about this or that event. But enter any official hotel where a delegation is staying, or any Philadelphia landmark, and you're likely to have a complimentary drink thrust into your hand.
But our friends at the Sunlight Foundation and The Center for Public Integrity have been crashing some of the parties, and making the sponsors known. We did a little digging to find out just what those sponsors hope to get for their money.
One prominent name in Philly this week has been CSX, a railroad company often associated with the coal industry. The company has spent more than $2 million lobbying this year, according to records on file with the federal lobbying disclosure database, pushing lawmakers on issues related to corporate tax rates, environmental regulations and cybersecurity, among other things.
The convention village, a fancy tent setup outside the convention hall, is brought to weary delegates and journalists by the Entertainment Software Association and the liquor maker Diageo, as well as the lobbying firm Cornerstone. That first entity, the ESA, has spent nearly $4 million on lobbying through its own internal lobbyists and the lobbying firms it employs, pushing lawmakers to increase the number of H1-B visas available for highly skilled immigrants and to strengthen copyright protection laws with federal-level regulation and internationally through the Trans-Pacific Partnership. The trade association has also advocated "on behalf of First Amendment rights in relation to media regulation and media violence," according to its lobbying disclosures.
The booze-maker Diageo has spent $1.5 million to influence politicians so far this year, including to change lawmakers' perspectives one way or the other — the company doesn't have to disclose what, exactly it wants lawmakers to do — on issues related to "provisions to reduce underage drinking," among other topics.
As for the lobbying firm Cornerstone: Its spending neared $16 million last year. The firm represents a staggering range of interests, from car companies (Saab) to food interests (California Association of Winegrape Growers, National Wild Turkey Federation), from Nike and Microsoft to Rice University and the University of Kentucky.
It would seem the number of American special interests without a voice at the Democratic convention is smaller than the list of this that have one.
The Republican convention had fewer corporate sponsors than usual this year, in part because Trump is such a wild card. But the usual friends of conservatives were out in force. Alex Eammons at The Intercept notes, for instance, that oil industry spokespeople were hosted by three prominent journalistic outfits — The Atlantic, The Washington Post and Politico — and, in panel discussions moderated by journalists (with names like "cocktail caucus"), were given free rein to question climate change virtually unchallenged.
Sunlight's Libby Watson noted multiple luncheons at the RNC hosted by Murray Energy, the nation's largest privately held mining company, which like most coal companies, is facing declining demand. The company has been lobbying this year on two bills that would provide taxpayer funds to bail out the miners' pension fund.
An "Inspiring Women" luncheon at the Republican convention that Watson covered was co-sponsored by Johnson & Johnson, which has been lobbying Congress this year on a program that requires drug manufacturers to deliver their products at a steep discount to entities that serve Medicare and Medicaid patients. Johnson & Johnson hired two well-connected Washington firms to make its case on the issue: BGR Group and Farragut Partners.
Another party that Watson found in Philadelphia's super-exclusive Union Club was hosted by the global law and lobbying firm Dentons, which represents special interests ranging from fantasy sports to Time Warner Cable to the for-profit DeVry University.