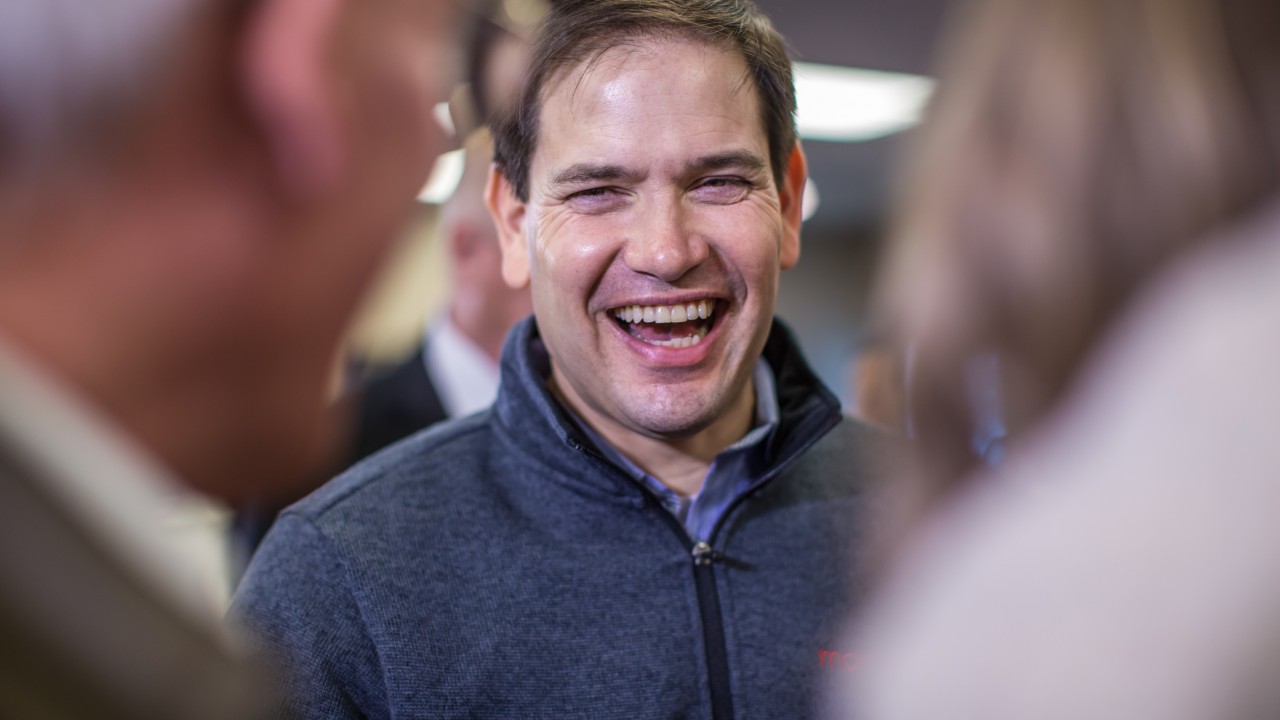 Every six months, candidates and super PACs dump a load of paperwork on the Federal Elections Commission, documenting where their money's coming from. That deadline passed over the weekend, and journalists have been sorting through the deluge of information, analyzing who is trying to shape our election. From what we know right now, before a single vote had been cast, almost a billion dollars have been raised on the presidential election.
Super PACs continue to grow more important, especially for Republican donors. About half of the money disclosed for 2015 went to super PACs, to which donors can give unlimited sums. Some return to the same PAC again and again, throwing more and more money at it to bolster their candidate of choice. Yet, even though super PACs allow unlimited donations and delayed disclosure, donors are increasingly turning to dark money groups, which not only can accept any size contribution but also can keep the source of the cash a secret.
So at the outset, we don't have a full picture of what's going on because much of the money used to support candidates in our election passes through those 501(c)(4)s — the so-called "social welfare" groups that in today's campaign finance landscape don't much care about the rules. Some estimates place the amount of election funding passing through these dark money groups at two-thirds of the total. The IRS has made it clear that it won't do anything to crack down on any violations of tax and campaign finance law until after the election, and the FEC also doesn't seem likely to act any time soon.
With that caveat — that wealthy donors are hiding much of what they're up to — here's what we do know following yesterday's filing deadline.
Establishment money is pouring in for Rubio… Billionaires Paul Singer and Kenneth Griffin each gave $2.5 million to Conservative Solution PAC, one of the groups supporting the Florida senator. Norman Braman, a car-dealership owner and the former owner of the Philadelphia Eagles, has given $6 million to the group. The super PAC's dark-money partner, Conservative Solutions Project, was one of the earliest groups to wade into the race, announcing in July that it had raised nearly $16 million, and going on to spend unprecedented sums from undisclosed donors more than a year before Election Day.
…but Ted Cruz also has his fans. Among them, apparently, is casino magnate Sheldon Adelson — both he and his wife gave Cruz the maximum $2,700 contribution, although in the past the Adelsons have been quite willing to use outside groups to get around those donation caps. Adelson was one of the biggest spenders in the 2012 race, and an associate tells The Washington Post that even though the gambling mogul has an eye on Cruz, he has yet to pick a favorite and there are many he is following. Cruz's PACs also received $11 million from hedge fund bigwig Robert Mercer and millions more from a set of Texas fracking billionaires: Toby Neugebauer and Farris and Dan Wilks.
With funds still to burn, Jeb Bush's zombie candidacy continues to lurch along. Despite pulling in large sums of money before Jeb! had even declared, the Bush-backing Right to Rise super PAC clearly has not been able to spark any forward momentum in the polls. In response, many donors have defected to Marco Rubio. Nonetheless, at the end of 2015, Team Jeb! had spent $84.1 million but still had $66.2 million on hand. One of the last big donations logged in 2015 by Right to Rise was $10 million from a financial firm headed by Maurice "Hank" Greenberg, the former head of financial meltdown poster child AIG.
Meanwhile, Republican frontrunner Trump raised some money, but not nearly as much as his rivals. Included in The Donald's haul is $10.8 million that he loaned himself. Much of the additional cash donated to his campaign has come from small donors. The candidate ordered a super PAC backing him to shut down back in October after The Washington Post asked if there was illegal coordination between the PAC and his campaign. The Trump campaign is, however, still making payments to the guy who ran it.
Hillary Clinton and Bernie Sanders continued to draw in money from their respective donor bases. For Hillary, that's big Democratic donors. For Sanders, that's mostly small contributors around the country. But Will Tucker at the Center for Responsive Politics notes that "for all of Sanders' fundraising success… his combined $75 million 2015 total doesn't quite reach the standard set by another relative outsider, then-Sen. Barack Obama, who raised $102.2 million in 2007."
Michael Beckel writes for the Center for Public Integrity that Clinton's PAC, Priorities USA Action, has not been spending much, yet, but has been raising quite a bit of money, including $7 million from billionaires George Soros, $3 million each from Haim and Cheryl Saban and $1.5 million each from Donald Sussman and Herbert Sandler. Ninety percent of the group's funding came from donors giving at least $1 million, writes Paul Blumenthal at The Huffington Post. At International Business Times, Andrew Perez and David Sirota note that Clinton is also getting substantial support from unions — including $5.5 million for Priorities USA Action — but a super PAC funded by the nation's biggest nurses union is  spending big on Sanders.
Remember Scott Walker? He's still paying off his debt. Matea Gold and Anu Narayanswamy report for The Washington Post:
The presidential campaign committee of Wisconsin Gov. Scott Walker spent $1.4 million last quarter paying former staff and vendors and refunding excess contributions, leaving him with $1.2 million in debt from his failed White House bid, new Federal Election Commission filings show. Meanwhile, the super PAC backing his candidacy, Unintimidated PAC, had so much money left over it was able to give donors back more than $18 million, including $4 million to Wisconsin roofing billionaire Diane Henricks.
Then there's this: Martin O'Malley's campaign, which is nearly out of money, did find enough to pay the Koch brothers $251. But not those Koch brothers. These Kochs sell furniture in Des Moines, and have since 1889, so why should they rebrand?
---
If you want to explore further, there are many organizations doing their best to parse the paperwork coming in from our very complicated campaign finance system: ProPublica, the Center for Responsive Politics, the Sunlight Foundation, and the Center for Public Integrity. Two CPI features in particular do a great job visualizing what we know so far: check out their chart of what each candidate and the PACs supporting them have raised, and their tables showing what presidential candidates have raised so far.