Note: This is the second part of a two-part series. Listen to part one here.
---
My guest is Eddie Glaude Jr., author of Democracy in Black: How Race Still Enslaves the American Soul. In the first part of our conversation, Professor Glaude and I discussed the crisis that continues to engulf black America.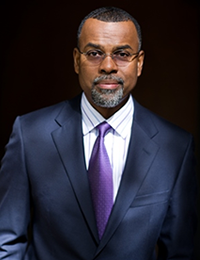 Dr. Eddie Glaude Jr.
Eddie Glaude Jr.: We talk about the achievement gap, we talk about the empathy gap, we talk about the wealth gap, and the value gap is this: the belief that white people matter more than others. And to the extent to which that belief animates our social arrangements, our political practices, our economic realities, under different material conditions, as long as that belief obtains, democracy will always be in abeyance in this country.
We continue with Professor Glaude's proposal to upend our politics and launch a revolution of values.
Listen to our conversation by clicking on the stream above. You can also download it and take it with you, or click to read the full transcript. Sign up for our audio podcast feed to get new conversations as soon as we record them.