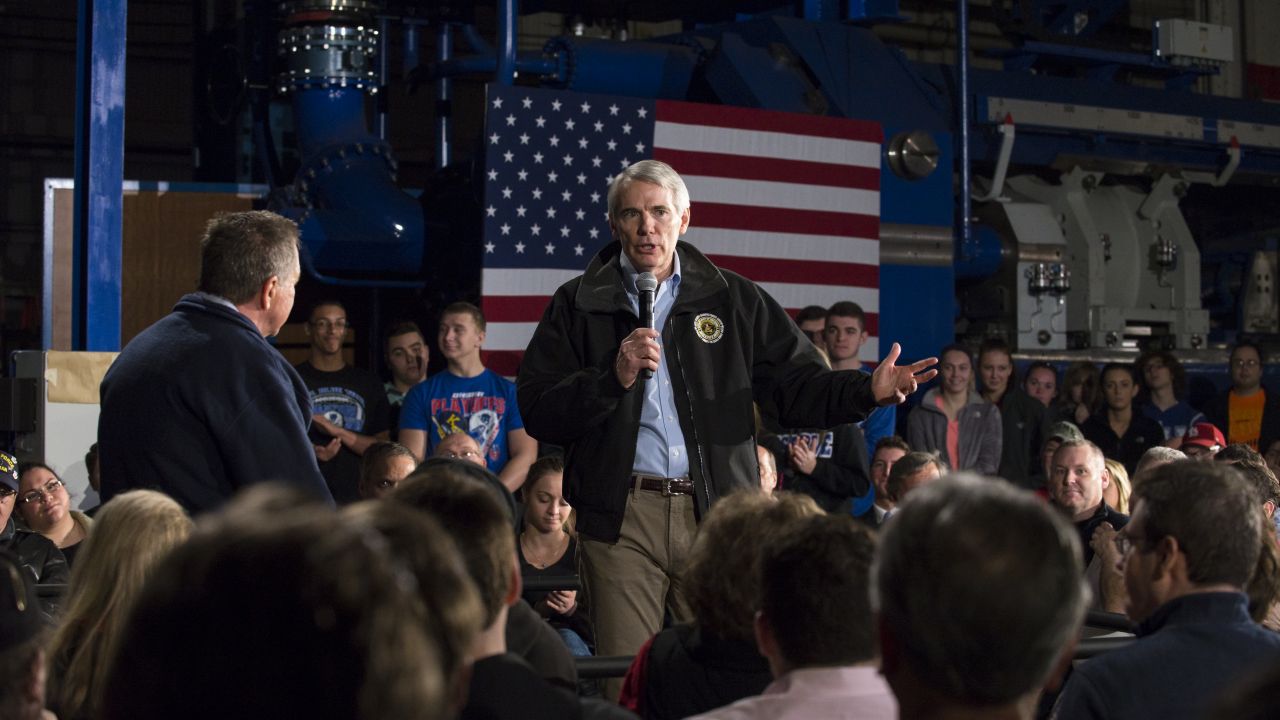 We'll be posting this roundup each week leading up to Election Day. Share your thoughts about these must-read stories and always feel free to suggest your own in the comments section.


QUOTE OF THE WEEK
"I was called to help with Trump two weeks ago and I said, 'I'm just not going to be doing that' … Part of the reason is: Trump says he doesn't need help from donors."
—Hal Lambert, Fort Worth-based donor and finance co-chair for Ted Cruz's campaign
CAMPAIGN CASH SNAPSHOT
Figures for presidential and congressional races from the Center for Responsive Politics; figures for state races from the National Institute of Money in State Politics.


CHART OF THE WEEK
Lobbying on gun control spiked after the Newtown massacre in December 2012. The next year, gun-rights groups like the National Rife Association and the National Shooting Sports Foundation pushed their lobbying budget from $6 million to $15 million. Those who wanted stricter gun control also stepped up their efforts from $250,000 in 2012 to over $2 million in 2013. As the chart below shows, proponents of gun control remain far outspent.


STAT OF THE WEEK
$4.3 million
That's the amount, according to our analysis of Florida's elections data, that the NRA spent trying to influence Florida's elections over the last 20 years.


RACE OF THE WEEK
Ohio Sen. Rob Portman is in a competitive reelection race, facing off against former Ohio Gov. Ted Strickland. Conservative groups are spending big — they see Ohio as one of the key battlegrounds where control of the Senate will be decided. The dark-money group (campaign finance parlance for a group that doesn't have to disclose its donors) One Nation has committed to spend $4.8 million over the next two months backing Portman. The Koch brothers are also spending big in the state: Their super PAC Freedom Partners has spent $3.8 million so far, and their dark-money group, Americans for Prosperity, has spent $1.7 million.


DONOR OF THE WEEK
In the years since the Citizens United decision, our campaign-finance system has gotten increasingly complex, with a proliferation of different ways for donors — some on-the-record, many anonymous — to funnel money to their candidate or cause of choice. But, though super PACs and dark-money groups may be in vogue, "hard money" — funds given directly to a candidate — is still important because it provides that candidate with the most flexibility for using it.
The Center for Responsive Politics' Emma Baccellieri looked at hard money and found that the top giver this year is Honeywell, a household name whose corporate logo might be on your thermostat. The company also has many lucrative contracts with the Pentagon, and lobbies heavily on our annual military budget. Sixty-seven percent of its giving so far has gone to Republicans.


SOCIAL ENGAGEMENT OF THE WEEK
Pittsburgh Steelers coach Mike Tomlin and his wife Kiya on Tuesday held a luncheon with Hillary Clinton in Pittsburgh. According to an invitation posted at the Sunlight Foundation's Political Party Time website, the price of admission was $10,000 — and for $33,400 you could have had some more cozy face time with the candidate herself. Note to sports fans: The bash came shortly after Tomlin's star quarterback, Ben Roethlisberger, publicly denied Donald Trump's claim that he would be the candidate on the receiving end of the Steeler QB's endorsement. Team owner Dan Rooney was a major supporter of Barack Obama, and later served as the president's ambassador to Ireland.


MUST-READS FROM HERE AND ELSEWHERE