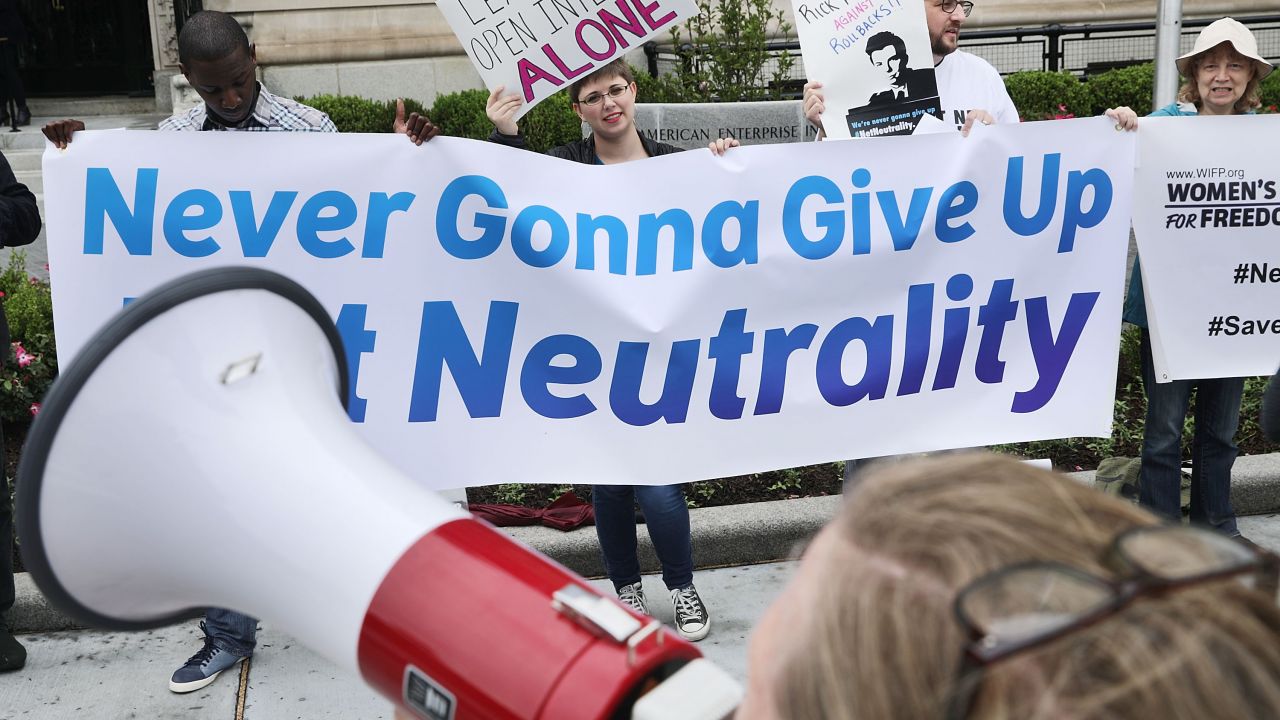 Just over two years after the Federal Communications Commission, under President Obama, approved rules protecting a free and open internet accessible to all, net neutrality is once again under fire. And once again, the public is being called upon to stand up and fight for freedom of speech.
Wednesday, July 12, is an internet-wide day of action to save net neutrality — and you can get involved.
Right now, fierce attacks on internet freedom are coming from the Trump White House, the Republican Congress, an FCC that once again has turned pro-big business and the giant telco companies like Comcast and Verizon that want to turn over control of cyberspace to the richest and most powerful.
But in the recent past, mass protests in support of net neutrality rules have proven to be a potent weapon, and this time support for the July 12 Day of Action is widespread — not only from the grass roots but also from a vast array of public interest organizations and such major internet players as Facebook, Google, Twitter, Netflix, Amazon, Mozilla, Vimeo and Reddit — more than 50,000 people, groups and sites in all.
According to organizers, which include the Free Press Action Fund, Fight for the Future and Demand Progress, "Participants will display prominent messages on their homepages on July 12 or encourage users to take action in other ways, using push notifications, videos, social media and emails."
Anyone can add alerts to their social media that will show the world what the web would look like without net neutrality. None of them actually will block, slow down or paywall your site. But, organizers note, "They will let your users submit a comment to the FCC and Congress without having to leave your platform."
For more information, go to www.BattleForTheNet.com.