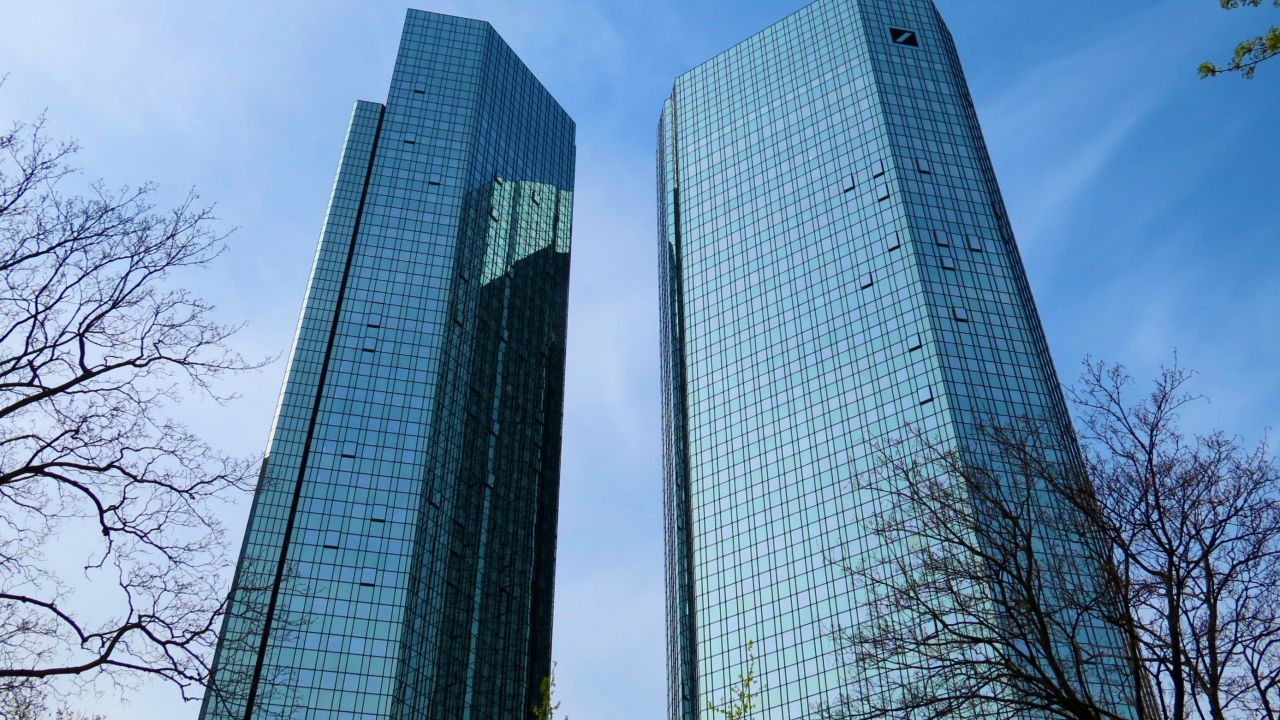 We'll be posting this roundup each week leading up to Election Day. Share your thoughts about these must-read stories and always feel free to suggest your own in the comments section.


THIS WEEK'S TOP STORY
Deutsche Bank is likely watching this election very closely. The Department of Justice is seeking to level a $14 billion fine against the German bank for its role in the financial crisis; the judgment has caused the bank's shares to fall dramatically, and the CEO to institute a hiring freeze. The size of the fine is under negotiation, and with less than 100 days left before President Barack Obama leaves office, the next administration's appointees at the DOJ could determine the direction those negotiations take.
Republican presidential nominee Donald Trump owes the bank millions — setting up a potential conflict of interest. "Having a president who owes a lot of money to banks, particularly when it's on negotiable terms—it puts them at the mercy of the banks," Richard Painter, a law professor who was George W. Bush's chief ethics officer, told Mother Jones.
Given what's at stake, Deutsche Bank's campaign finance profile this year is surprisingly low. Though the bank and its employees donated more than $1 million to candidates during the 2008 election cycle, they donated less than $200,000 this year. The bank's lobbying activities have also dropped off from $2.5 million in 2010, the year Congress enacted the Dodd-Frank bill designed to curb risky behavior by the financial sector. In each of the past three years, the bank reported a relatively paltry $600,000 in lobbying expenditures. Of the many candidates for president this year, the clear favorite among the bank's US employees is Hillary Clinton, who received nearly $60,000 in donations, followed by failed GOP presidential candidate Jeb Bush, with $25,000.
On the other hand, this is the point where we should remind ourselves that we don't know what we don't know: Dark money organizations — groups who incorporate as social welfare nonprofits for the purposes of influencing politics — don't have to report sources of funding, providing a perfect avenue for politically radioactive donors to continue exercising their influence on the down-low. Similarly, when it comes to lobbying, there's increasing evidence that many clients are working the rules to avoid disclosing exactly how much money they are spending on Capitol Hill.


QUOTE OF THE WEEK
I expect a refund of my donation. Please process immediately and I thank you for your help.
— An anonymous Trump donor in a letter to a bundler who was fundraising for the Trump campaign, via NBC. Leigh Ann Caldwell reports that some Trump donors are, apparently, surprised by the candidate's recent behavior and seeking refunds. Perhaps taking the hint, Senate Republicans who once closely aligned themselves with Trump have now stopped mentioning him in fundraising pitches.


CAMPAIGN CASH SNAPSHOT

Figures for presidential and congressional races from the Center for Responsive Politics; figures for state races from the National Institute of Money in State Politics. All figures as of Oct. 13.


CHART OF THE WEEK
Using data from the National Institute on Money in State Politics, BillMoyers.com took a look at the best-funded candidates for state legislature around the country. Though it has received little attention, politicians have raised over $1 billion in races for state and local government positions, including races for state legislative seats, governorships and the judiciary.



STAT OF THE WEEK
$100 million
That's the amount that a coalition of environmental groups will spend this year, primarily on Democrats. The coalition includes the League of Conservation Voters, Tom Steyer's NextGen Climate, the Environmental Defense Action Fund, the Natural Resources Defense Council Action Fund and the Sierra Club. "The stakes have never been higher, and the contrasts have never been starker," LCV's Gene Karpinski told The Washington Post's Juliet Eilperin.


DONOR OF THE WEEK
Employees of the Trump Organization
The Trump Organization employs some 22,000 people, but only a handful have given to the boss' bid for the presidency. The total they've contributed comes out to $5,298, according to a Reuters analysis. At least they aren't working against him: According to data at the Center for Responsive Politics, none of Trump's employees have made substantive donations to Democrats.


SOCIAL ENGAGEMENT OF THE WEEK
New Yorkers can watch next week's final presidential debate with the city's 89-year-old former mayor, David Dinkins. A donation of $45 to Hillary Clinton's campaign will get you in the door, but for $5,000 you can host alongside the city's first and only African-American mayor.


MUST-READS FROM HERE AND ELSEWHERE