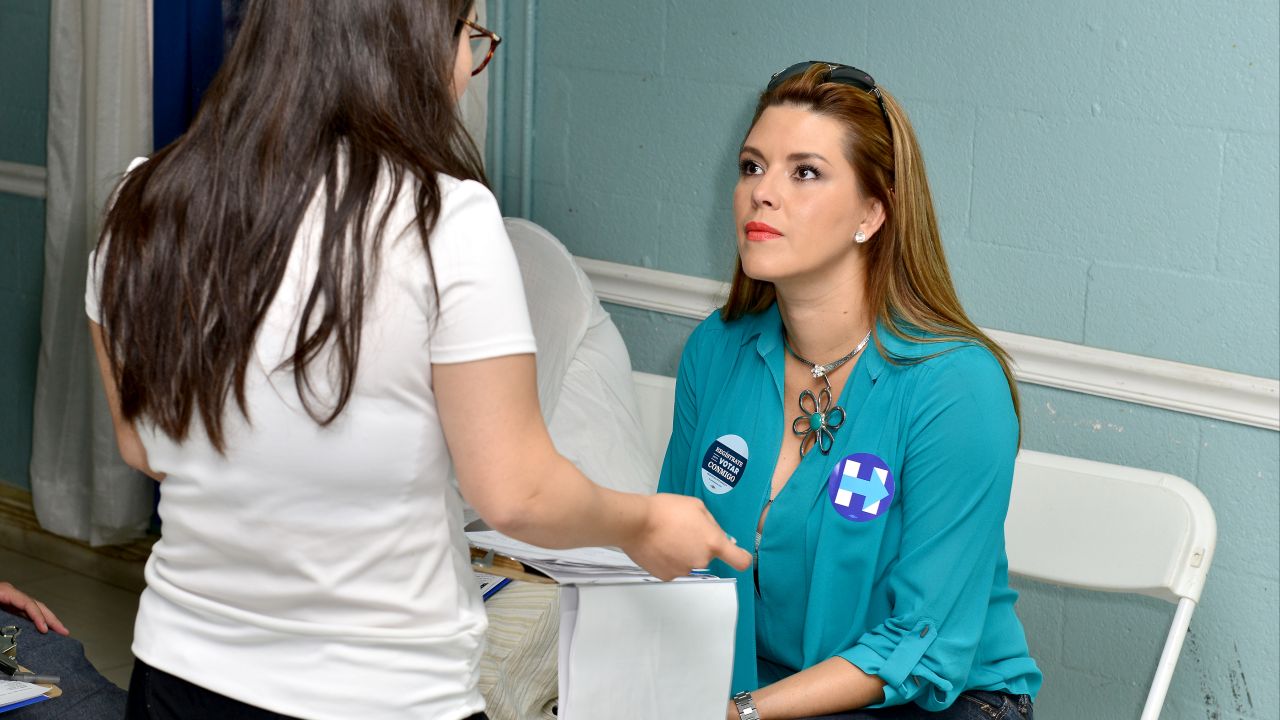 Since moderator Lester Holt never asked about immigration or that border wall the Republican nominee insists Mexico will pay for, it wasn't easy. But during his first debate with Hillary Clinton, Donald Trump did his best to alienate Latinos.
He railed against US companies that employ Mexicans in Mexico. He declared that all urban "African-Americans (and) Hispanics are living in hell because it's so dangerous." He bragged about being endorsed by the federal agency responsible for detaining and deporting undocumented people, which wouldn't win many Latino votes if it were true.
Of course it isn't. Unions representing Immigration and Customs Enforcement agency employees, not ICE itself, support him.
About 72 percent of Latino voters favored Clinton a week before the debate and 18 percent backed Trump, according to a new tracking poll. Conducted by the National Association of Latino Elected Officials (NALEO) Education Fund, Telemundo, and Latino Decisions, it had a 4.4 percent margin of error.
Clinton sought to widen her 4:1 advantage with the nation's 27 million eligible Latino voters and to encourage more of them to turn out at the polls. She noted that too many Latino men, not just African-Americans, are imprisoned for "nonviolent offenses" — such as drug convictions. And as the 90-odd minute spectacle ended, she gave a shout out to a glamorous surrogate.
"He loves beauty contests, supporting them and hanging around" contestants, the Democratic nominee said. "He called this woman 'Miss Piggy.' Then he called her 'Miss Housekeeping,' because she was Latina. Donald, she has a name."
The story rang a bell. "Where did you find this? Where did you find this? Where did you find her?" Trump asked, interrupting. His interrogatory tone sounded like a confirmation of the accusations of his boorishness the former Miss Venezuela and Miss Universe who now disparages him has lodged.
"Her name is Alicia Machado," Clinton continued, "and she has become a US citizen and you can bet" —
"Oh really?" Trump interjected, cutting off Clinton again.
"She's going to vote this November," Clinton said.
"OK, good," said Trump.