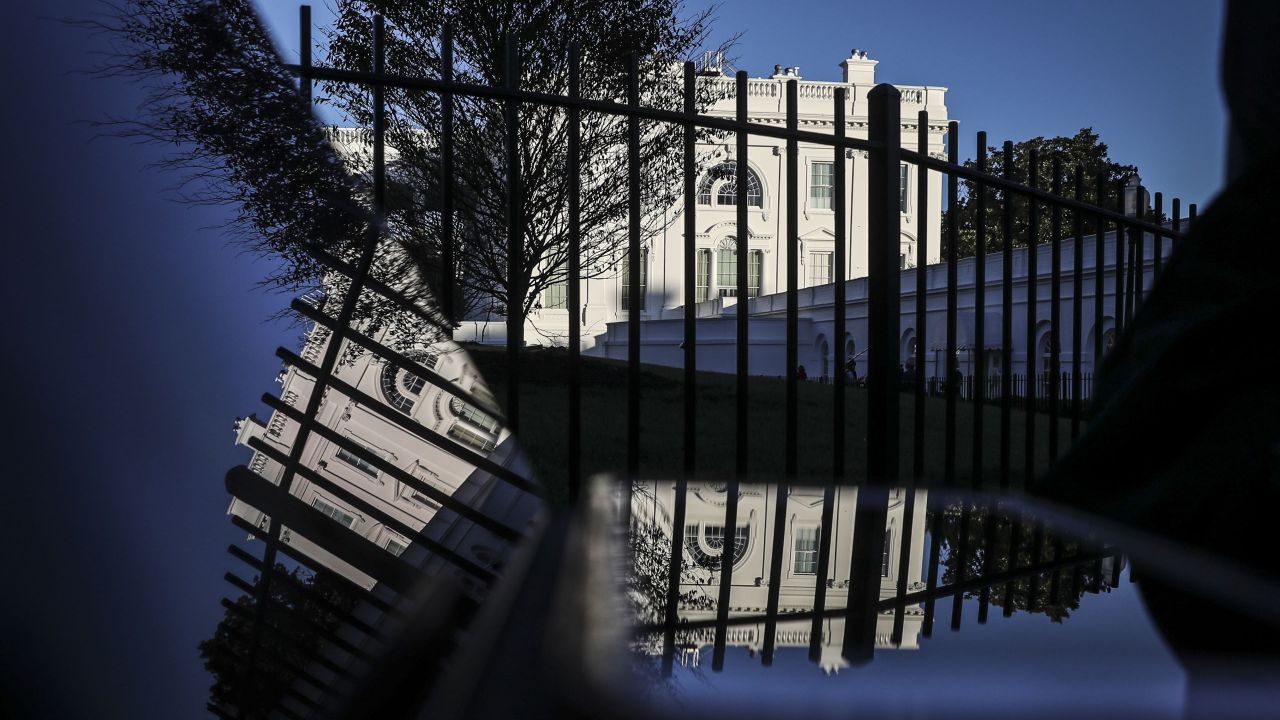 November 16, 2020
President-Elect Joe Biden is now 5.6 million votes ahead of Trump in the popular vote, with 50.9% of the vote to Trump's 47.3%. And yet, Trump continues to maintain he won the election.
This afternoon Vice President-Elect Kamala Harris and President-Elect Joe Biden held a press conference outlining their economic strategy. They had just come from a strategy meeting with business leaders and union officials, and Biden seemed quite optimistic that the different groups had found common ground. In a notable change from his predecessor, Biden was transparent about who was at the meeting, identifying the attendees by name and position.
The plans Biden and Harris outlined essentially boiled down to what they had said on the campaign trail: they will bring jobs back to America by limiting federal contracts to companies in the country, support a $15 minimum wage, and support unions. Biden also reiterated that it is imperative for Congress to pass the Heroes Act, the $3 trillion coronavirus relief act the House of Representatives passed last May but which Senate Majority Leader Mitch McConnell (R-KY) refuses to take up. ("Heroes" stands for Health and Economic Recovery Omnibus Emergency Solutions Act.)
Biden reminded listeners that the states are in a crisis through no fault of their own, and they cannot fix it on their own, either. By law, virtually no state and local governments can operate with a deficit, while the federal government can. States have seen their revenues evaporate during the pandemic at the same time their citizens need robust unemployment and social-welfare programs, and so they need support through this temporary emergency. Last spring, McConnell rejected the idea of federal aid to states, and suggested that state and local governments should declare bankruptcy, something Republican leaders have advocated for a decade.
In a piece in The Atlantic last April, former speechwriter for President George W. Bush David Frum explained that state bankruptcies would not end state debt; they would permit a federal judge to restructure that debt. The federal judiciary has shifted rightward in the last ten years, so bankruptcy would allow a federal judge to impose Republican priorities on Democratic states like New York, states Republicans have little hope of controlling through elections. In such proceedings, the first things to go would be pensions and social welfare programs, while judges would protect bondholders, many of them wealthy people who pour money into the political action committees of Republican politicians.
So, refusing to pass a coronavirus bill offers an opportunity for Republicans to impose their will on Democratic-led states. Even in a best-case scenario, without federal help, states like New York must cut services or raise taxes to balance their budget, angering constituents in either case. But the process of driving states to that point means that Americans will lose their homes or their apartments, and be unable to afford food. And that is coming to pass. Today CBS News posted a video of thousands of cars lined up in Dallas, Texas, to collect boxes of food.
Thousands of cars lined up to collect food in Dallas, Texas, over the weekend, stretching as far as the eye can see. pic.twitter.com/xLFGOcBkPK

— CBS News (@CBSNews) November 16, 2020
Once again, Biden urged all Americans to work together. "The refusal of Democrats and Republicans to cooperate with one another is not due to some mysterious force beyond our control," he reminded listeners. "It's a conscious decision. It's a choice that we make."
Trump's appointee at the head of the General Services Administration, Emily Murphy, still refuses to acknowledge that Biden has been elected. Since she is the one who has the power to decide when election results are clear enough to begin a transition, allowing Biden's people to have access to staff at federal agencies and internal government information, Biden remains hampered in his ability to get his administration organized and ready to take over.
This bureaucratic limbo for a president-elect is unprecedented, but when asked about it today, Biden pointed out that Harris, who is still a senator, sits on the Senate Intelligence Committee, so the team is not entirely without information.
He did warn, though, that it is imperative that his people be able to coordinate with Trump's plan to distribute a coronavirus vaccine. Biden is not alone in this observation; public health experts and even members of Trump's own administration are demanding that Trump permit contact across the two camps.
There was more good news about the vaccine today as Moderna announced that its vaccine appears to be 94.5% effective and lasts for a month when refrigerated at normal temperatures. (Pfizer's vaccine needs to be stored in extreme cold, which will make it hard to transport.)
It means that it is likely that in January, when Biden takes over, the process of getting the vaccine to America's more than 300 million people will be underway, and Biden noted that if the two administrations could not begin coordinating now, people would likely die. "If we have to wait until January 20 to start that planning, it puts us behind over a month, month and a half. And so it's important that it be done, that there be coordination now," he said.
Biden also called out the president for his inaction in the face of a pandemic that has now infected more than 11 million Americans and killed almost 250,000 of us. "The idea the president is still playing golf and not doing anything about it is beyond my comprehension," Biden said. "What is he doing?"
Indeed, Trump has no public events scheduled tomorrow, as he has not for days now, but he has not been entirely inactive.
NOW: Another busy day planned at the White House: pic.twitter.com/VZRw4xSfef

— Brian J. Karem (@BrianKarem) November 17, 2020
According to the New York Times, last Wednesday, international inspectors from the International Atomic Energy Agency reported that Iran's uranium stockpile is now 12 times bigger than it would have been permitted to be under the Iran nuclear deal that Trump dumped in 2018. Last Thursday, Trump asked his advisers whether he could do something about Iran's main nuclear site, but appears to have been talked out of military action as they warned a military strike could escalate into a bigger conflict.
Trump has, though, given the order to the Pentagon to begin to withdraw troops from Afghanistan and Iraq, bringing the number down to 2500 each by January 15, five days before Trump is set to leave office. Defense Secretary Mark Esper objected to this drawdown; Trump fired him a week ago and began to stock political positions in the Defense Department with loyalists.
Esper told the White House in a classified memo that the military chain of command, including himself, US Central Command leader Marine General Kenneth "Frank" McKenzie, and commander of NATO's mission in Afghanistan General Austin Miller, all objected to the drawdown because the conditions for withdrawal established in the US-Taliban agreement signed in February have not been met. Their concerns are that the removal of US troops will permit Taliban fighters to take control of the country, permitting terrorists to use it as a base.
Chairman of the Joint Chiefs of Staff General Mark Milley also objected to the withdrawal, and today, so did Republican lawmakers. McConnell said: "A rapid withdrawal of U.S. forces from Afghanistan now would hurt our allies and delight the people who wish us harm." Marco Rubio (R-FL) chair of the Senate Intelligence Committee, said, "The concern would be it would turn into a Saigon-type of situation where it would fall very quickly and then our ability to conduct operations against terrorist elements in the region could be compromised."
Still, dominating the news tonight was another election story. Georgia Secretary of State Brad Raffensperger, a Republican, said in an interview that Senator Lindsey Graham (R-SC), the chair of the Senate Judiciary Committee, asked Raffensperger if he could throw out all the ballots from counties that had a high percentage of non-matching signatures. This would mean throwing out legally cast mail-in ballots, an illegal request that Raffensperger said stunned him. Graham called Raffensperger's characterization of the conversation "ridiculous."
And yet, the same day that Graham approached Raffensperger, Trump tweeted about the issue of signatures in Georgia, saying "Georgia Secretary of State, a so-called Republican (RINO), won't let the people checking the ballots see the signatures for fraud. Why? Without this the whole process is very unfair and close to meaningless. Everyone knows that we won the state."
Just posting this random provision of Georgia election law for no particular reason:https://t.co/A3022Llyc6 pic.twitter.com/RdepRhGjeq

— Steve Vladeck (@steve_vladeck) November 17, 2020
We are pleased to be presenting daily posts from Heather Cox Richardson's "Letters From an American" email newsletter. You can sign up to receive it in your inbox here.