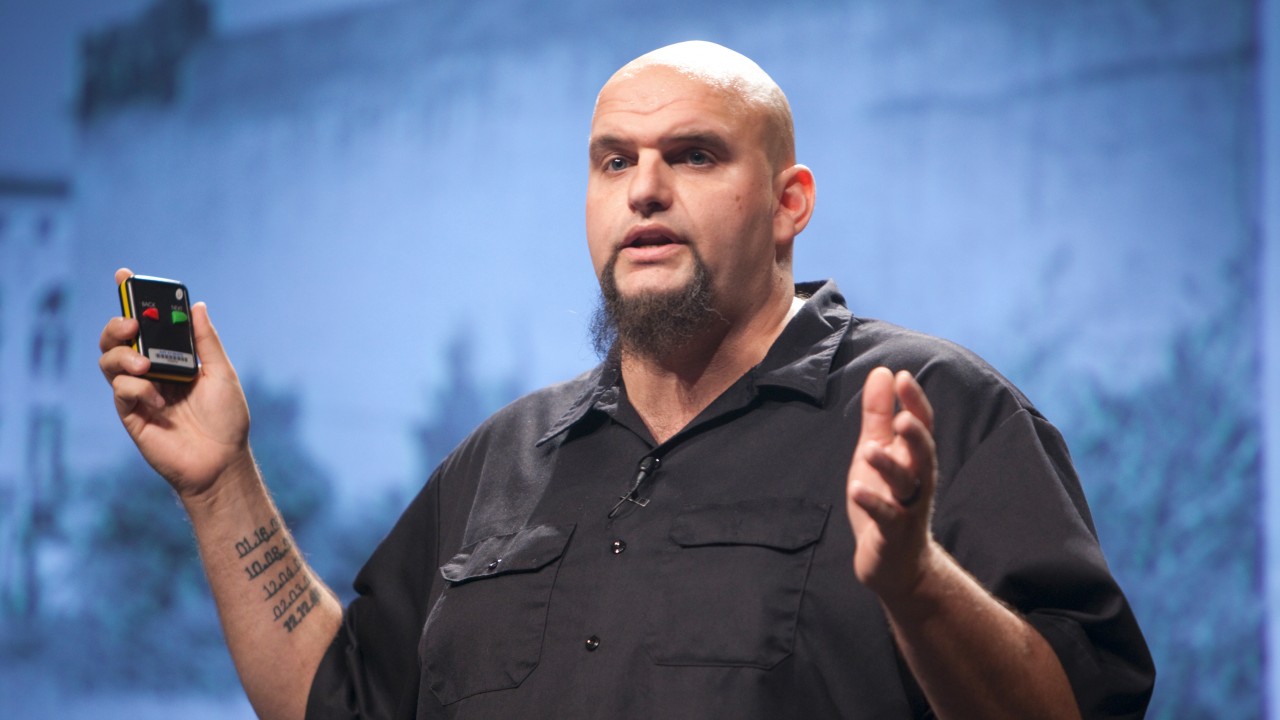 EDITOR'S NOTE: As many experts have observed, this year's presidential election could come down to a battle for votes Democrats used to take for granted.
Donald Trump is making an overt play for the so-called "Reagan Democrats," blue collar voters whose defection three decades ago shook up the national political landscape and stoked the Reagan revolution. It's no accident that Hillary Clinton's first post-convention foray was into once reliably Democratic steel and coal country. Now, as then, the issues facing these voters are job and income security in a changing world. Only now, those concerns are being felt by far more than the steelworkers and their families whom Ronald Reagan wooed in 1980.
America's deindustrialized heartland embodies one of the challenges reshaping the nation's politics: The disappearance of the middle class and the growing gap between the haves and have-nots. That's why BillMoyers.com is paying particular attention to these communities this year, focusing on their issues and giving voice to the people who live there. You can read more of our collection here.)


Less than a day after losing his bid to become Pennsylvania Democrats' US Senate nominee, John Fetterman was back in the spacious living room of his Braddock home — a converted auto dealership in the shadow of one the Pittsburgh area's few remaining working steel mills — exchanging hugs with his kids, who had just returned from school.
The mayor of the steel town where Andrew Carnegie got his start and where boarded-up buildings and homes now symbolize the loss of the nation's blue-collar middle class, Fetterman described himself as nothing but grateful and humbled by the surprisingly strong showing he scored in Tuesday's primary as an unapologetic populist progressive.
In a state that is hardly a leftist stronghold, Fetterman managed to beat pollsters' expectations, taking third place and a surprisingly strong 20 percent of the vote, with a campaign that featured a much talked-about ad endorsing gay marriage. Fetterman actually won Allegheny County, which includes both Braddock and Pittsburgh, the second largest Democratic stronghold in the state after Philadelphia.
He thinks Bernie Sanders missed a good bet.
Fetterman sees a lost opportunity — for both campaigns — in his inability to forge an alliance with a fellow populist at the top of the Democratic ticket. Fetterman believes that his race could have had a profoundly different character, and potentially ended in victory, had his campaign been able to join forces with Sanders' insurgent presidential campaign. Fetterman endorsed Sanders early but that pledge was never reciprocated.
"We could have helped him. He didn't win Allegheny County and I did. I think we could have had a lot of overlap," Fetterman said, noting that, "as mayor of an African-American steel town," he could draw on a constituency Sanders needed. "It would have been a fabulous matchup," Fetterman added. "So it just amplified my disappointment when it didn't happen because the Pennsylvania loss really is a huge setback."
"It eliminates Sanders from consideration [for the nomination]," he continued, referring to Sanders' decisive defeat in the Keystone State at the hands of presidential frontrunner Hillary Clinton. "And of course we're eliminated too and it just seems like we both could have gotten together… for the right reasons."
Since becoming mayor of Braddock in 2005, Fetterman has emerged as something of a progressive cult hero. His press clips include a New York Times magazine story and a Guardian feature that dubbed him America's "coolest mayor." With a 6-foot-8-inch steelworker-like physique, plus-size tattoos, a shaved head and goatee, Fetterman is the antithesis of the stereotypical blow-dried candidate. But he did not enter the race as a political naïf.
In his elected office, he has interacted with politicians at every level. He has a graduate degree in policy from Harvard. Nonetheless, "The one area that was surprising to me was the money," he said. "I mean, everyone knows money is important, but until you experience it firsthand — it was very eye-opening."
Millions of dollars from national Democratic interest groups and endorsements from the party hierarchy, including President Obama and Pennsylvania Gov. Tom Wolf, helped Katie McGinty, a former aide to a number of top Democratic politicians, overtake both Fetterman and former Rep. Joe Sestak, the party's 2006 nominee for the Senate seat. McGinty will face Republican Sen. Pat Toomey in the fall.
"McGinty won because of an unprecedented alignment of the Democratic establishment, resources and endorsements," Fetterman said.
That same establishment alliance defeated not only him but also Sanders in Pennsylvania, Fetterman noted, "We had an opportunity to counteract that brilliantly with a partnership… When that didn't materialize, we knew our path was incredibly slim."
In an interview days before Tuesday's Pennsylvania primary, MSNBC's Chris Hayes asked Sanders about the failure to forge what some Pennsylvania progressives saw as a natural alliance with Fetterman. The Vermont senator replied that he just didn't know much about the Braddock mayor.
Fetterman staffers said that they reached out to the Sanders campaign, but that the talks never went anywhere. While he says he remains "simpatico" with Sanders campaign and message, Fetterman adds he'll have no hesitation in voting for Hillary Clinton in November.
Donald Trump has mined the dark side of that populism and Bernie Sanders has mined the aspirational side.
But he does see challenges for Clinton in winning over other Sanders' voters.
Both Sanders and Donald Trump are beneficiaries of voter anger, Fetterman said.
"Donald Trump has mined the dark side of that populism, and Bernie Sanders has mined the aspirational side, but that is the common thread," he said.
While Fetterman doesn't see much danger of Sanders supporters actually migrating to the Trump camp, he said Democrats need to make sure their disappointment doesn't keep them from casting a ballot in November.
"Even if you can't find something that energizes you about Secretary Clinton, you can definitely find something to energize you in Trump or Ted Cruz," he said. "There is ample reason to vote for Hillary Clinton regardless of what your personal feelings are in the Sanders matter."
In an election night concession statement, Fetterman said his supporters "have started a progressive movement," adding "we're not going away." But asked about his own political future, Fetterman said he has no plans beyond running for another term as mayor. Asked if this race had shown him a path to another elective office, he said, "No, and I'm not looking for one."