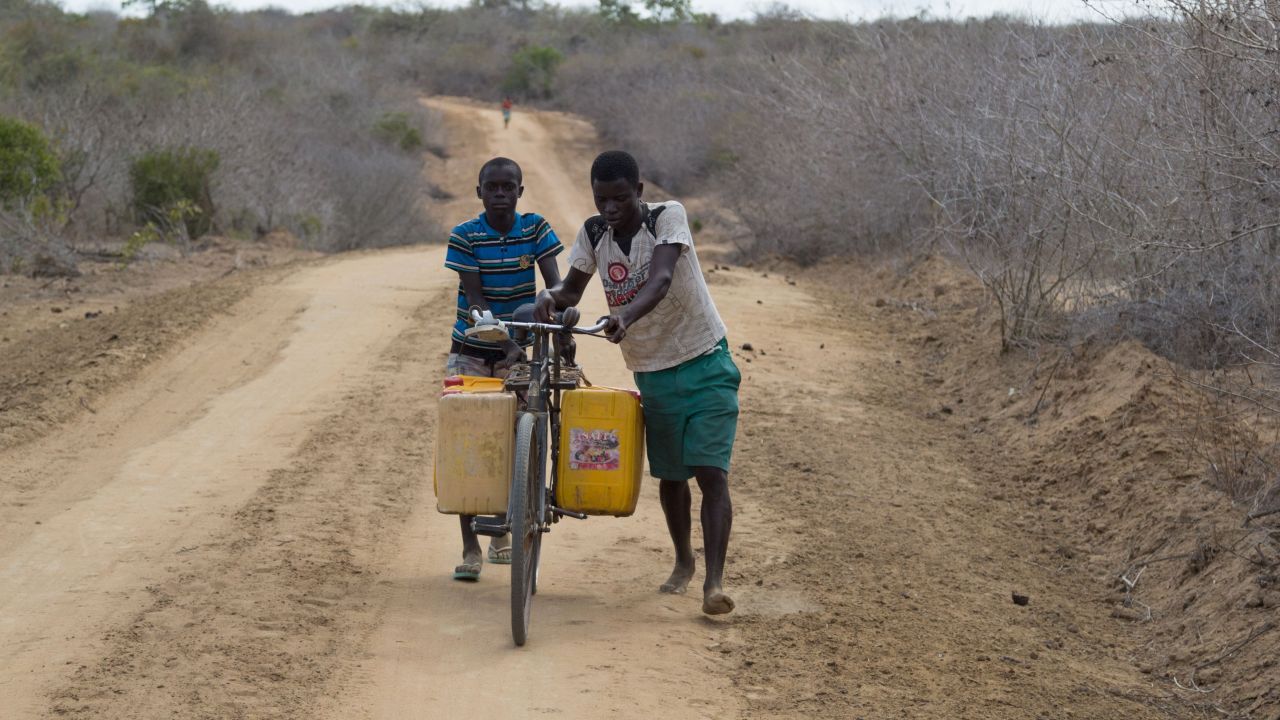 We produce this news digest every weekday. You can sign up to receive these updates as an email newsletter each morning.
---
It's official –> 2016 will be the hottest year on record, "a new high for the third year in a row, according to the UN. It means 16 of the 17 hottest years on record will have been this century," Damian Carrington writes for The Guardian.
Worse than the days after 9/11? –> "What may seem like a dramatic rise in the number of hate harassment and hate incidents happening across the country in the wake of Tuesday's general election is not in anyone's imagination, experts say. There indeed has been a spike in the number of reports of such incidents, say representatives for two organizations that track such occurrences. A representative for one group, in fact, said the rise appears to be even worse than what took place immediately after the terror attacks in 2001," Melanie Eversley reports for USA Today. (Trump, for his part, claimed "surprise" at the spike in attacks, Allegra Kirkland writes for Talking Points Memo.)
And: Commentator and activist Shaun King has been highlighting these incidents on Twitter; at The Nation, Samantha Schuyler pulls a few more together and has some information on what to do if you think you have witnessed a hate crime.
Latest Trump appointees –> Republican National Committee Chairman Reince Preibus will become President-elect Trump's chief of staff. Steve Bannon, former CEO of Trump's campaign and, before that, head of the far-right, white nationalist news website Breitbart, will be Trump's chief strategist and senior counselor. Nadia Khomami writes for The Guardian, "Breitbart has, among other things, accused Obama of 'importing more hating Muslims,' compared conservative commentator Bill Kristol to a 'renegade Jew,' likened Planned Parenthood's work to the Holocaust, said young Muslims in the west were a 'ticking time bomb,' and advised female victims of online harassment to 'just log off' and stop 'screwing up the internet for men.'"
Trump surprised, Barack Obama worried –> "During their private White House meeting on Thursday, Mr. Obama walked his successor through the duties of running the country, and Mr. Trump seemed surprised by the scope, said people familiar with the meeting. Trump aides were described by those people as unaware that the entire presidential staff working in the West Wing had to be replaced at the end of Mr. Obama's term," Michael Bender and Carol Lee report for The Wall Street Journal. "After meeting with Mr. Trump, the only person to be elected president without having held a government or military position, Mr. Obama realized the Republican needs more guidance. He plans to spend more time with his successor than presidents typically do, people familiar with the matter said."
The future of the Democratic Party –> The Democrats, following the election, are leaderless. But, as Jim Newell writes at Slate, that doesn't have to be a bad thing. The party must now decide in which direction it wants to move, and deal with an internal dispute it's been sitting on since summer: "This release of suppressed emotions began during the primary between Sanders and Clinton, but the post-primary need to stop Donald Trump bottled them up again, and the fight was never resolved. Should the Democratic Party seek to be the 'sane' party that offers modifications to liberal capitalism, or should there be — say — a 'political revolution?' Should Democrats try to inch the ball forward on policy goals in the existing paradigm or eschew immediate gains to blow up that paradigm altogether? The fight is going to resume now, and how."
>The first step is to elect a new Democratic National Committee chair –> Debbie Wasserman Schultz and her interim successor, Donna Brazile, both drew the ire of the party's left flank for favoring Clinton in the primaries. Keith Ellison, congressman from Minnesota, has emerged as a likely candidate to take Brazile's place, although others, including former presidential hopeful Martin O'Malley, former DNC chair Howard Dean and Secretary of Labor Tom Perez have been mentioned. Rep. Ellison received a quick endorsement from Bernie Sanders. Soon-to-be Senate Minority Leader Chuck Schumer also endorsed Ellison, as has outgoing leader Harry Reid. The current head of the Congressional Progressive Caucus, Ellison would be the first Muslim to lead the Democrats.
Blowing it –> Brian Beutler writes for The New Republic that the political media class is tripping over itself to normalize Trump: "The political media has relished all of it: the pageantry, the symbolism, the implication that our system of government is sturdy enough to persevere through the ugliest election in modern history and withstand the transfer of control between two men who hate each other. The same press corps that was preparing itself two days earlier to cover Hillary Clinton's emails for two more years swept Trump's penchant for sexual assault and other depredations out of memory over night."
Meanwhile, at The Washington Post, Margaret Sullivan writes that it's this same media class that has a lot to lose if Trump makes good on his promise to go after the First Amendment. But it could be devastating for everyone else, too: "Everything we have — everything that makes us unlike any other nation — flows from those words [in the First Amendment] and the protections they offer for free expression. Donald Trump's presidency is very likely to threaten those First Amendment rights. If they are damaged or removed, we'll be like a lot of unenviable places."
Your turn? –> President-elect Donald J. Trump says he wants to know how you would make America great again. You can use this website to tell him what you think.
Morning Reads was compiled by John Light and edited by Michael Winship. See a story that you think should be included in Morning Reads? Tell us in the comments!
---
We produce this news digest every weekday. You can sign up to receive these updates as an email newsletter each morning.