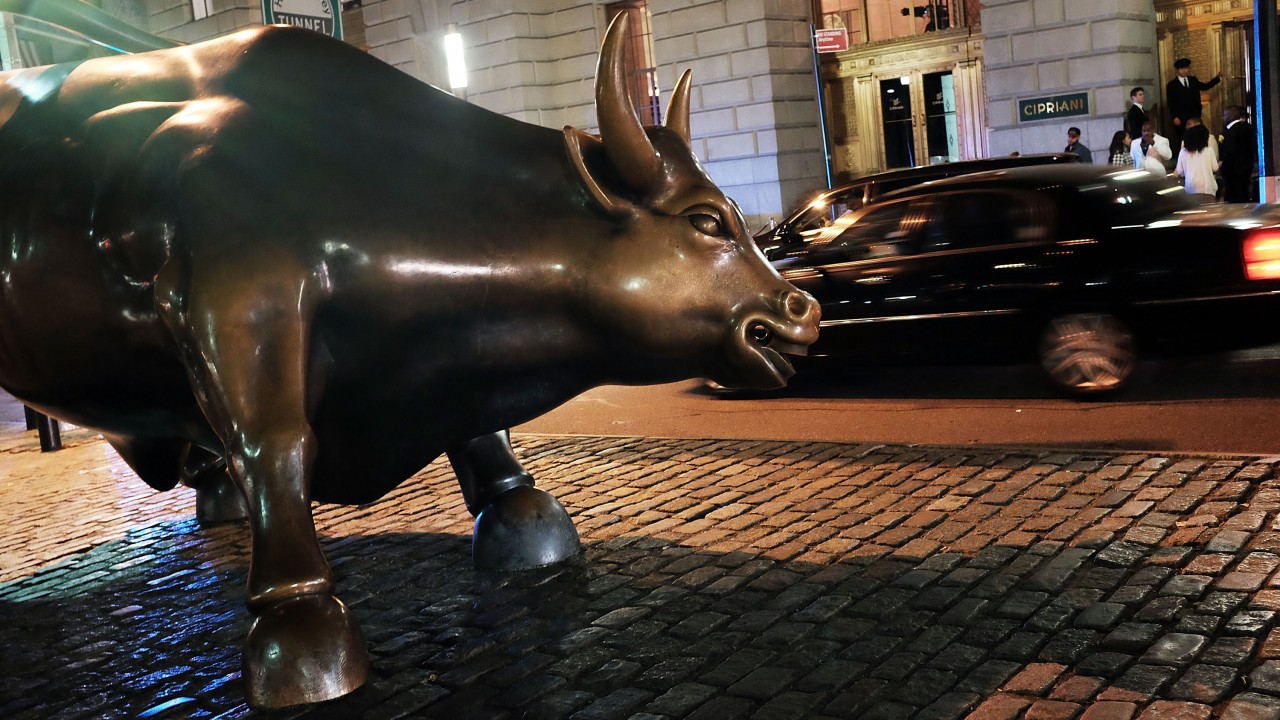 Banks backing Hillary –> Wall Street supported Barack Obama's first bid for the White House, but became disillusioned with the president once he was in office and supported Mitt Romney in 2012. But now the big banks are back in the party, pushing for Hillary Clinton to beat Donald Trump. At Bloomberg, Zachary Mider and Peter W. Brusoe write, "Clinton gathered almost 70 cents of every $1 spent in the presidential race by employees of the six biggest U.S. banks in the first quarter, according to data compiled by Bloomberg Government based on Federal Election Commission reports."
Civil rights and school bathrooms –> Julie Hirschfield Davis and Matt Apuzzo in The New York Times: "The Obama administration is planning to issue a sweeping directive telling every public school district in the country to allow transgender students to use the bathrooms that match their gender identity. A letter to school districts will go out Friday, adding to a highly charged debate over transgender rights in the middle of the administration's legal fight with North Carolina over the issue. "
Ryan and Trump's close encounter –> The GOP presumptive nominee and House speaker sat down together for a "summit" yesterday and emerged from the meeting with an anodyne statement touting "many important areas of common ground" and declaring: "We will be having additional discussions, but remain confident there's a great opportunity to unify our party and win this fall, and we are totally committed to working together to achieve that goal."
And: Conservative megadonor Sheldon Adelson made it official in a Washington Post op-ed that he and his money will back Donald Trump's bid for president: "As Republicans, we know that getting a person in the White House with an 'R' behind his name is the only way things will get better… If Republicans do not come together in support of Trump, Obama will essentially be granted something the Constitution does not allow — a third term in the name of Hillary Clinton."
Saudi role in 9/11 –> Philip Shenon at The Guardian: "A former Republican member of the 9/11 commission, breaking dramatically with the commission's leaders, said Wednesday he believes there was clear evidence that Saudi government employees were part of a support network for the 9/11 hijackers and that the Obama administration should move quickly to declassify a long-secret congressional report on Saudi ties to the 2001 terrorist attack. The comments by John F. Lehman, an investment banker in New York who was Navy secretary in the Reagan administration, signal the first serious public split among the 10 commissioners since they issued a 2004 final report that was largely read as an exoneration of Saudi Arabia, which was home to 15 of the 19 hijackers on 9/11."
Methane regs –> The Obama administration announced new rules yesterday cracking down on methane leaks, part of a push by the administration to reduce the country's methane emissions by 40 to 45 percent by 2025. Methane is an extremely potent driver of global warming, and tends to escape as natural gas is being extracted, often through fracking, and transported. The regulations, however, apply only to new wells; EPA head Gina McCarthy said that the Obama White House would likely not have time to put regulations in place on the existing one million oil and gas wells before the president leaves office.
Another assault on Obamacare –> Peter Sullivan at The Hill: "A federal judge on Thursday ruled in favor of House Republicans in their lawsuit against the Obama administration over Obamacare. In a major ruling, Judge Rosemary Collyer, an appointee of President George W. Bush, said the administration does not have the power to spend money on 'cost sharing reduction payments' to insurers without an appropriation from Congress. Collyer's decision doesn't immediately go into effect, however, so that the administration can appeal it."
One way to increase access to voting –> President Obama endorsed the idea of holding elections on national holidays, when many Americans are home from work. As Emily Atkin notes at ThinkProgress, many state primaries and the general election are held on Tuesdays because nineteenth century rural voters needed time to travel to the polls and many wouldn't begin the trip until Monday morning, after spending Sunday at church.
The president told a student reporter from Rutgers University, "… Everything we can do to make sure that we're increasing participation is something that we should promote and encourage. Our democracy is not going to function well when only half or a third of eligible voters are participating."
Morning Reads was written by John Light and edited by Michael Winship. See a story that you think should be included in Morning Reads? Tell us in the comments!
---
We produce this news digest every weekday. You can Sign up to receive these updates as an email newsletter each morning.