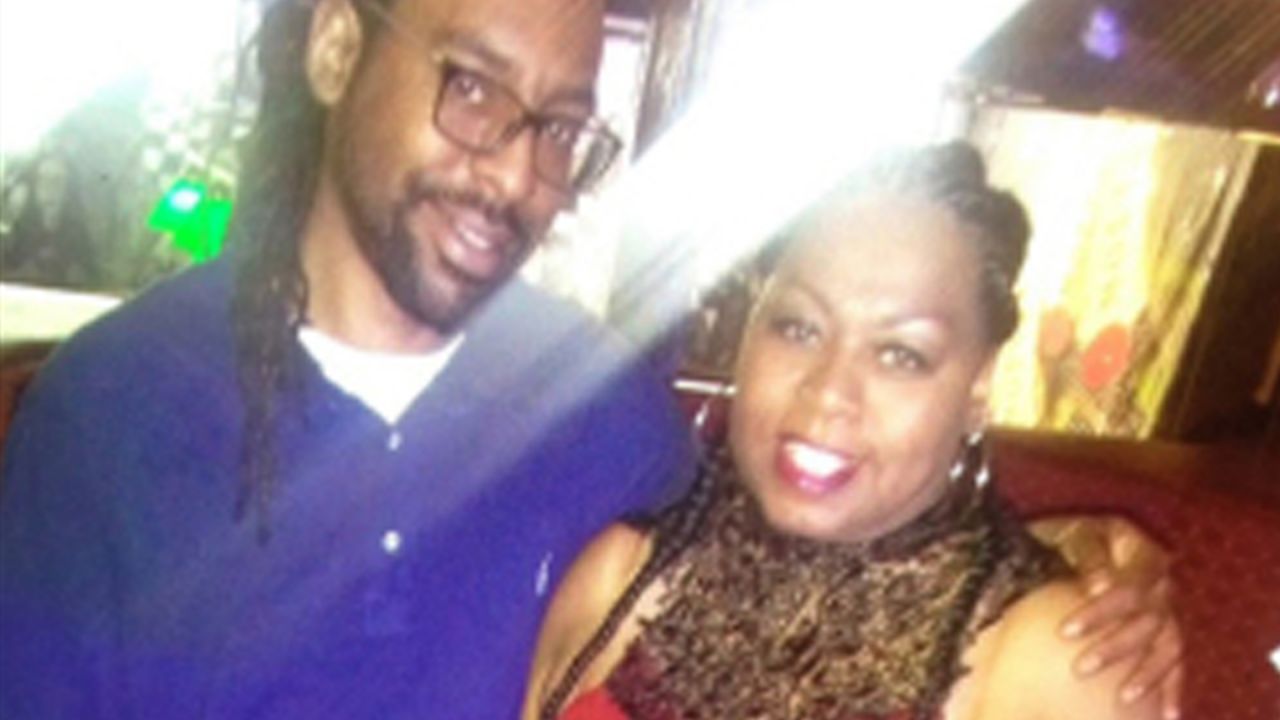 And again –> "You shot four bullets into him, sir. He was just getting his license and registration, sir." Those words were spoken over the dead body of Philando Castile by his girlfriend. He was a 32-year-old cafeteria supervisor at a Montessori school in St. Paul, Minnesota. In a video circulating widely this morning after being posted to Facebook, the girlfriend documents Castile's last moments after being shot by a police officer during a traffic stop. Warning: the video is graphic and disturbing.
"We're demanding justice; we're demanding accountability," Nekima Levy-Pounds, president of the Minneapolis NAACP chapter, said early this morning. "We're demanding a change to our laws and policies that allow these types of things to happen. Too often officers are taught to shoot first and ask questions last, and that's completely unacceptable." Pat Pheifer and Claude Peck report for the Minneapolis Star-Tribune.
Meanwhile, vigils continued last night in Baton Rouge, Louisiana, as citizens mourned and protested the killing of 37-year-old Alton Sterling, shot by police early Tuesday morning. The Justice Department announced yesterday that it will lead a civil-rights investigation into Sterling's death.
Clinton takes cue from Sanders on college affordability –> Libby Nelson at Vox: "Hillary Clinton just made her college affordability plan a whole lot bolder. She announced Wednesday that she will call for college tuition at public universities to be free for families making less than $125,000 per year — a dramatic departure from President Obama's higher education policy that shows the impact Bernie Sanders' candidacy has already had on the Democratic Party. This is a major change for Clinton. In the past, the presumptive nominee has proposed that students should be able to afford tuition without taking out student loans. But the difference between 'affordable tuition' and 'free tuition' is a lot bigger than semantics."
Did you forget about Trump's Star-of-David thing? –> Because in case you did, Donald Trump's going to remind you of it over and over. The New York Times: "Donald J. Trump on Wednesday offered a defiant defense of his campaign's decision to publish an image widely viewed as anti-Semitic — saying he regretted deleting it — and vigorously reaffirmed his praise of Saddam Hussein, the murderous Iraqi dictator. In the span of 30 minutes, an often-shouting Mr. Trump breathed new life into a controversy that was sparked on Saturday by his posting of an image on his Twitter account… 'You shouldn't have taken it down,' Mr. Trump recalled telling one of his campaign workers. 'I said, "Too bad, you should have left it up." I would have rather defended it.'"
Meanwhile, some of the politicians whose names were being circulated as possible Trump VP picks publicly are announcing they won't take the job. Eli Yokley for Morning Consult: "Tennessee Sen. Bob Corker on Wednesday removed his name from the list of possible contenders to run as Republican presidential candidate Donald Trump's running mate, and Iowa Sen. Joni Ernst came close to definitively ruling it out. Ernst made her comments in an interview with Politico, during which the first-term lawmaker said she would 'love to assist him out on the trail,' but not as a vice presidential nominee."
Striking at the root –> Matea Gold at The Washington Post: "A powerhouse legal team representing a bipartisan group of congressional members and candidates is unleashing a new effort to overturn the case that birthed super PACs, part of a novel strategy to rein in the big money that has poured into campaigns since 2010. Their immediate target is not Citizens United v. Federal Election Commission, the polarizing decision handed down by the Supreme Court that year. Instead, they are going after a lesser-known case decided by US Court of Appeals for the DC Circuit just two months later: SpeechNow.org v. FEC." The case brings together Harvard Law professor Laurence Tribe, a liberal, and Richard Painter, former chief ethics advisor to George W. Bush and, as recently shown in a conversation with Bill Moyers, a fierce critic of the current campaign-finance system.
Not over yet –> FBI Director James Comey has been summoned before Congress today to testify as to why he chose not to indict Hillary Clinton, despite his strong criticism of her email behavior while secretary of state. House Republicans also have summoned Attorney General Loretta Lynch, who had a controversial, impromptu meeting with Bill Clinton days before Comey announced his decision.
Meanwhile, the Justice Department has quietly closed the Clinton email probe.
Time and tide are coming for Trump's properties –> The Guardian's Suzanne Goldenberg: "On a hot and lazy afternoon in Palm Beach, the only sign of movement is the water gently lapping at the grounds of Mar-a-Lago, the private club that is the prize of Donald Trump's real-estate acquisitions in Florida. Trump currently dismisses climate change as a hoax invented by China, though he has quietly sought to shield real-estate investments in Ireland from its effects. But at the Republican presidential contender's Palm Beach estate and the other properties that bear his name in south Florida, the water is already creeping up bridges and advancing on access roads, lawns and beaches because of sea-level rise, according to a risk analysis prepared for the Guardian."
Morning Reads is compiled by John Light and Michael Winship. See a story that you think should be included in Morning Reads? Tell us in the comments!
---
We produce this news digest every weekday. You can Sign up to receive these updates as an email newsletter each morning.