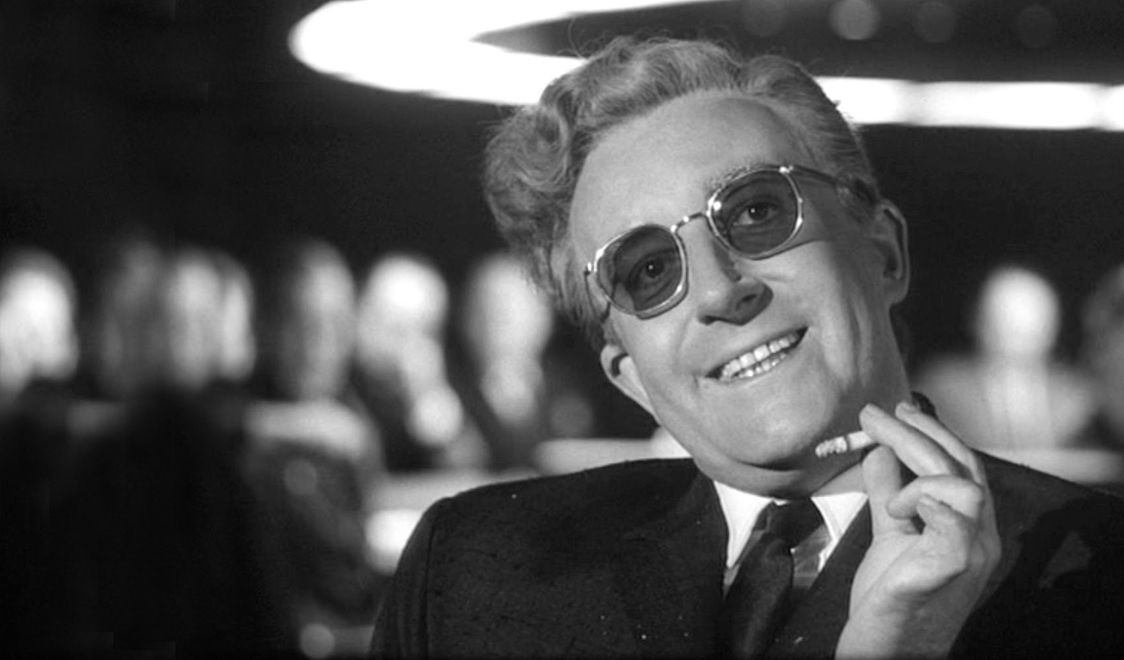 We produce this news digest every weekday. You can sign up to receive these updates as an email newsletter each morning.
---
Doomsday machine –> Donald Trump told Reuters yesterday that it is important for the US to beef up its nuclear arsenal, despite our continued capacity to destroy the world many times over. "I am the first one that would like to see… nobody have nukes, but we're never going to fall behind any country even if it's a friendly country, we're never going to fall behind on nuclear power," he said. "… If countries are going to have nukes, we're going to be at the top of the pack." (He also said he "was totally in favor of" the European Union and supported a two-state solution to the Israeli-Palestinian conflict if it would make everyone happy — both statements that might indicate a reversal of other, recent and unclear statements, so take this interview with a grain of salt.)
Feds turn back to private prisons –> Attorney General Jeff Sessions withdrew an Obama administration memo aimed at scaling back and ending the federal government's use of private prisons. Sessions wrote in a one-page memo to the acting head of the Bureau of Prisons (BOP) that the Obama order "impaired the Bureau's ability to meet the future needs of the federal correctional system." At The Huffington Post, Ryan Reilly and Ben Walsh note that the Obama order "followed a damning report from the Justice Department's inspector general which found that privately run facilities were more dangerous than those run by BOP." Private prisons are expected to play a role in the Trump administration's mass deportation plans.
That BOP report matches first-hand accounts, including one last year by Mother Jones reporter Shane Bauer. He worked undercover as a prison guard at a corporate-run prison in Louisiana and witnessed a dangerous situation for both prisoners and underpaid guards as the prison sought to maximize profits.
Cracking down on pot –> "White House press secretary Sean Spicer said Thursday that he expects states to be subject to 'greater enforcement' of federal laws against marijuana use, a move that could undercut the growing number of jurisdictions moving to legalize the drug for recreational purposes," John Wagner and Matt Zapotosky report for The Washington Post. Seven states and the District of Columbia have laws allowing the use of marijuana.
Deadly hate –> "A 51-year-old man was arrested early Thursday on suspicion of killing a man and injuring two others after opening fire inside a crowded Kansas City-area bar and yelling, 'get out of my country,'" Claudia Koerner writes for Buzzfeed. Two of those shot were Indian immigrants who worked as engineers at Garmin, the GPS maker; one of them, Srinivas Kuchibhotl, died. A third man who tried to protect them also was shot. The alleged gunman said he believed the men were from the Middle East. "Adam Purinton was charged with first-degree murder as well as two counts of attempted first-degree murder, a local prosecutor said," Korener reports. "The FBI and the US attorney's office have also joined the investigation as authorities work to determine if it was a hate crime." What are the odds Donald Trump fails to mention this attack on his Twitter feed?
Sam Brownback's social experiment ends? –> The Kansas governor tried drastically slashing state taxes, "But instead of the miracle growth that Brownback promised, the tax cuts have left a widening crater in the state budget," Patrick Caldwell reports for Mother Jones. "State economic growth has lagged behind the national pace, and job growth has stagnated." Now, five years later, the state legislature is pushing to eliminate most of Brownback's cuts and raising taxes.
Breaking the record record –> Spring has come early to the East Coast. Brian Kahn notes for Climate Central that in the US, February is poised to set a record for most monthly record highs and fewest monthly record lows.
Not dead yet? –> Amy Harder and Peter Nicholas report for The Wall Street Journal that First Daughter Ivanka Trump and First Son-in-Law Jared Kushner convinced the president to not put any language about the Paris climate deal in an executive order overturning President Obama's Clean Power Plan.
Run, Marco, run! –> Marco Rubio had told Floridians he would be in Europe. But he quietly returned Wednesday night and was promptly discovered on Thursday by a constituent, who chased him through a hospital he was visiting. "Senator, I thought you were in Europe," the constituent asks in a cell phone video he recorded. "Are you going to host a town hall?"
Morning Reads was compiled by John Light and edited by Michael Winship.
---
We produce this news digest every weekday. You can sign up to receive these updates as an email newsletter each morning.