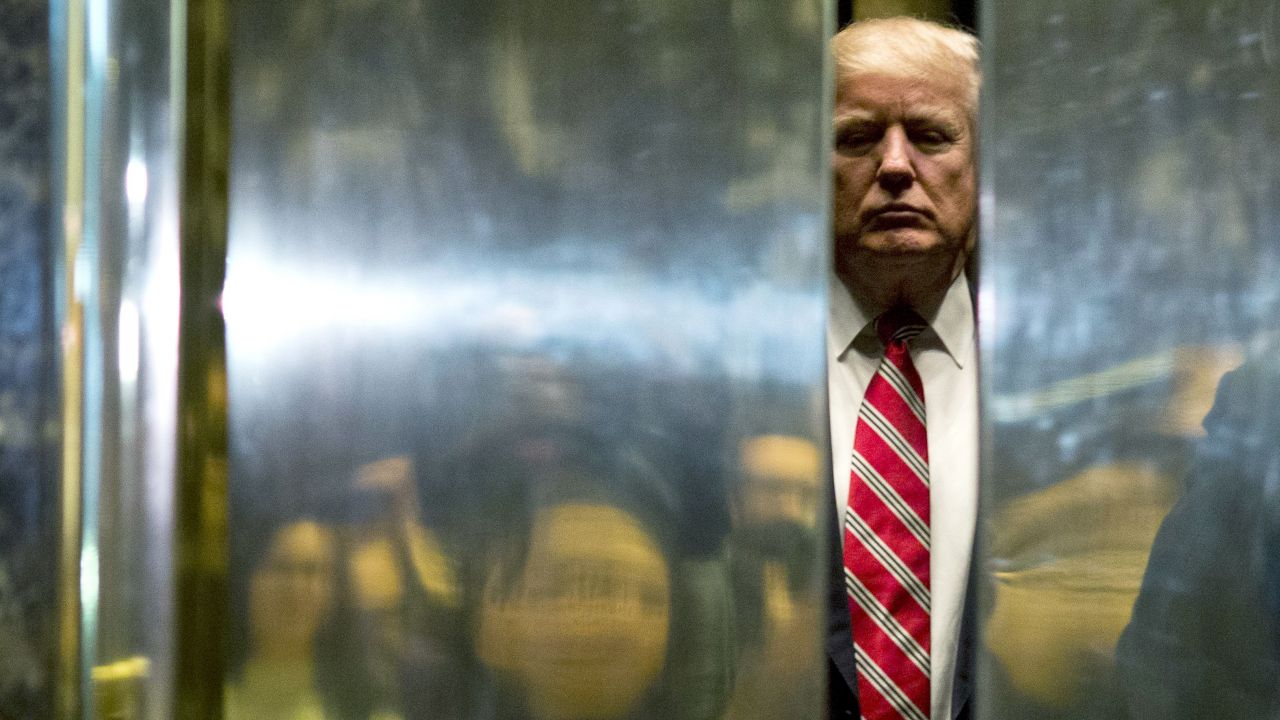 We produce this news digest every weekday. You can sign up to receive these updates as an email newsletter each morning.
---
Obamacare's last days –> On the one hand, it looks as if the Affordable Care Act's days are numbered. Yet Jennifer Haberkorn writes for Politico: "On their way to killing Obamacare, Republicans are leaning toward funding up to $9 billion in health care subsidies this year to keep the program afloat — even though they sued the Obama administration to stop those exact payments. The move is the most significant sign yet that the GOP is serious about propping up Obamacare temporarily to provide a smooth transition to a yet-to-be disclosed Republican replacement.
"The irony is deep: Republicans have never voluntarily funded an Obamacare program. This particular subsidy, which covers out-of-pocket health care costs for low-income participants, has been a GOP target since 2014 when House Republicans went to court to argue the White House funded it unconstitutionally. Republicans were exultant last May when the Federal District Court for the District of Columbia ruled in their favor, even though the payments were allowed to continue pending an appeal."
Meanwhile, in an interview with The Washington Post, Donald Trump says he is finalizing the details of a health care plan that sounds like Obamacare and more. "We're going to have insurance for everybody," Trump told The Post. "There was a philosophy in some circles that if you can't pay for it, you don't get it. That's not going to happen with us." People covered under his new plan "can expect to have great health care. It will be in a much simplified form. Much less expensive and much better." On the Today show, Trump press secretary Sean Spicer qualified his boss' words. Trump's plan, he said, is  "to get insurance for everybody through marketplace solutions, through bringing costs down, through negotiating with pharmaceutical companies, allowing competition over state lines."
In any case, both Republicans and Democrats are very eager to see details of the Trump plan.
Rough road for the EU –> In an interview with two of Europe's largest newspapers, Donald Trump predicted that the European Union would soon fall apart, and said he wouldn't mind if it did. He also called NATO "obsolete," hinted that he would lift sanctions on Russia and criticized German chancellor Angela Merkel for pursuing a "catastrophic" policy on refuges. Zack Beauchamp notes for Vox that these talking points put him in line with many right-wing, nationalist parties in Europe, which have predicted that 2017 will be a very good year.
Meanwhile, in a speech this morning, British Prime Minister Theresa May outlined plans for a clean split of the UK from the European Union after 40 years as a member state. "Mrs. May emphasized Britain's determination to regain control of migration from the European Union and rejected the supremacy of the European Court of Justice, even at the risk of losing unfettered access to the single market and its nearly 500 million consumers," Stephen Castle reports for The New York Times. "… The long-awaited speech was a shift for Mrs. May, who had dropped heavy hints about her thinking but had refused to outline publicly how Britain will leave the bloc after voters supported a withdrawal in a June referendum."
What will become of Snowden? –> The former NSA contractor's revelations have played a huge role in shaping US policy, Brian Beutler reports for The New Republic. Yet under Donald Trump's presidency, the whistleblower could be in considerable danger (assuming, of course, that Obama does not pardon Edward Snowden in the remaining days of his presidency). "The president-elect clearly feels unencumbered from antagonizing the intelligence community," Beutler writes. "But his pronouncements about Snowden have been uniformly critical and vindictive. Trump may well seek rapprochement with the intelligence community, and cutting a deal with Putin (say, trading certain sanctions for Snowden's immediate repatriation) would be an easy way for Trump to mitigate a big governing problem for himself and deal Snowden the punishment Trump says he deserves."
Conflict of interest extraordinaire –> CNN has a scoop on Rep. Tom Price, Trump's Cabinet pick to run the nation's health programs. Last year, Price "purchased shares in a medical device manufacturer days before introducing legislation that would have directly benefited the company, raising new ethics concerns for President-elect Donald Trump's nominee for Health and Human Services secretary. Price bought between $1,001 to $15,000 worth of shares last March in Zimmer Biomet, according to House records reviewed by CNN."
Don't just protest… run for office –> This advice is offered in a Slate article by Osita Nwanevu, who argues that while many Americans were surprised and upset by Trump's election, the Republican mechanism that is backing his agenda is virtually unopposed. "You already have a critical advantage over most of the people running today," Nwanevu writes. "You are not a creature of Washington. You are an everyday working American with a job outside of politics. You are exactly the person most candidates spend time and money to appear to be. The genuine article. A true outsider."
Morning Reads was compiled by John Light and edited by Michael Winship. See a story that you think should be included in Morning Reads? Tell us in the comments!
---
We produce this news digest every weekday. You can sign up to receive these updates as an email newsletter each morning.