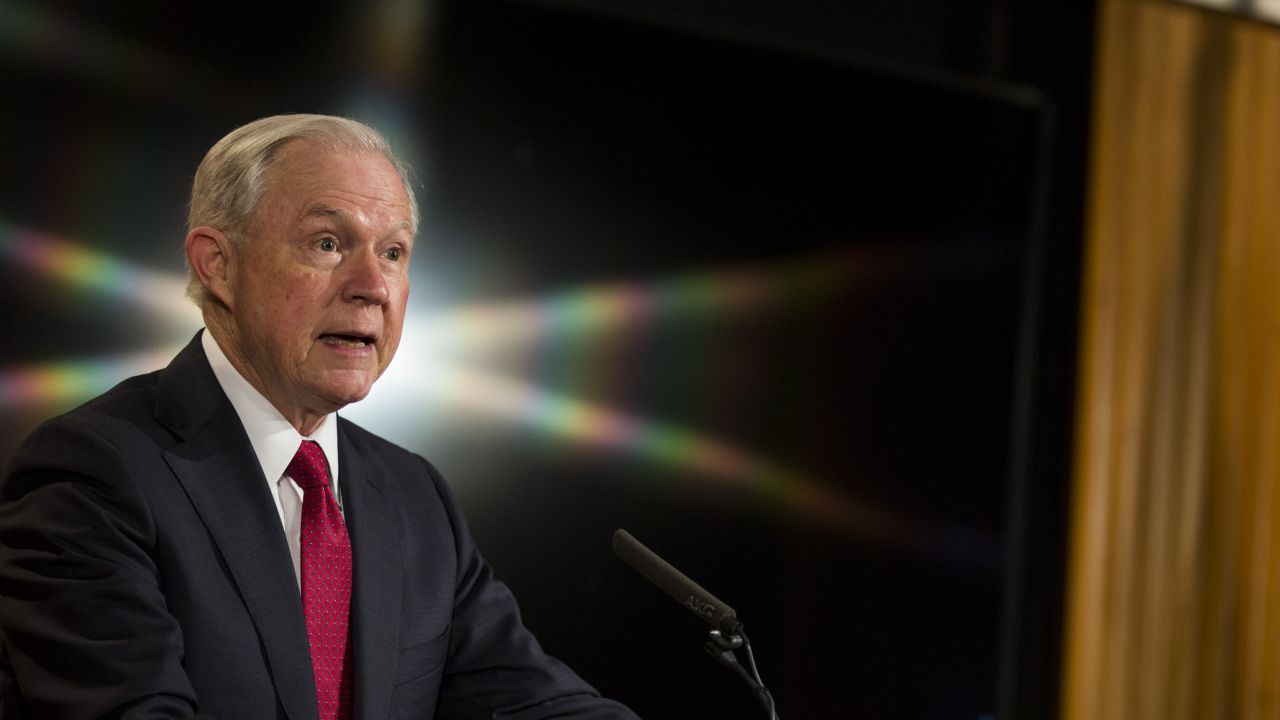 We produce this news digest every weekday. You can sign up to receive these updates as an email newsletter each morning.
---
Sessions spoke with the Russian ambassador — twice –> The Washington Post reports that last year the then-US senator from Alabama had two conversations with Russian Ambassador Sergey Kislyak — but during his confirmation hearings to become attorney general, Sessions denied any contact with Russia. When asked by Sen. Al Franken (D-MN) about connections between the Trump campaign and Russia, Sessions replied, "I have been called a surrogate at a time or two in that campaign and I did not have communications with the Russians." That, Franken told The Post yesterday, "was, at best, misleading."
A spokesperson for Sessions said he did not mention the conversations because he took them "as a senator and a member of the Armed Services Committee," not as a member of the Trump campaign. Nonetheless, The Wall Street Journal reports that investigators have questioned Sessions about his contacts with the ambassador.
Democrats have called on Sessions to resign, and some Republicans, including John McCain and Lindsey Graham, have renewed calls for a select committee to investigate Russian involvement in the 2016 election campaign. This morning, Sessions said for the first time that "if appropriate" he would be willing to recuse himself from any investigation into Russian election interference that his Department of Justice oversees. During his confirmation hearings, he said he was "not aware of a basis to recuse myself from such matters."
Also Russia related: The New York Times reports that in the days before Donald Trump took office, Obama's staff, worried that the Trump White House might destroy evidence, rushed to preserve intelligence related to Russian interference in the election. The AP reports that White House lawyer Don McGahn is urging Trump's staff to preserve any information they might have about Russia's role in the 2016 vote.
"Misdirection play" –> Hours before Trump's address to a joint session of Congress Tuesday, he told television anchors over lunch that he would be open to an immigration compromise allowing undocumented immigrants to legally stay in the US. An unnamed "senior administration official" told CNN yesterday that this was a lie — or, as CNN reporter Sara Murray paraphrased her source, a "misdirection play." Murray said, "Basically, they fed up things that they thought these anchors would like, that they thought would give them positive press coverage for the next few hours." (Here via MediaMatters).
Something is very wrong –> Part of Antarctica hit a record-breaking 63.5 degrees Fahrenheit yesterday. You could walk among the ice sheets in a T-shirt. Chicago, meanwhile, logged the first January and February in a decade and a half without snow. Permafrost in Canada is thawing and disintegrating, causing landslides and sending more carbon — once trapped in ice — into the atmosphere.
… but the White House is planning to cut the EPA's staff by one fifth in its first year, The Wasington Post reports. And according to Reuters, we can expect more executive orders on the environment next week, including orders targeting "a handful of Obama-era green regulations, including a federal coal mining ban and an initiative forcing states to cut carbon emissions… a White House official told Reuters on Wednesday."
DREAMer arrested –> "US authorities arrested an undocumented immigrant Wednesday moments after she spoke out about her fear of being deported at a news conference, her attorney said." Adolfo Flores writes for Buzzfeed: "A friend was driving Daniela Vargas, 22, away from the news conference when they were pulled over by US Immigration and Customs Enforcement (ICE) in Jackson, Mississippi." It appears that ICE agents followed Vargas, whose father and brother were arrested last week, from the press conference.
Cease and desist –> Concerned constituents have been calling Wisconsin Sen. Ron Johnson's office. Earl Good of Milwaukee was particularly persistent, calling back dozens of times until he got through to an actual person. The Vietnam veteran told a local CBS station that he was "concerned about the Affordable Health Care Act, privatizing the veteran's administration, the Russian hacking." Good's persistence was met with a cease and desist letter from Johnson's office, telling him "that any further communication from you to US Sen. Ron Johnson's office can only be done in writing. This means that you are not to call or visit any of Sen. Johnson's staff or any of his offices at any time. Our office has done all that we can to assist you with your concerns."
Morning Reads was compiled by John Light and edited by Michael Winship.
---
We produce this news digest every weekday. You can sign up to receive these updates as an email newsletter each morning.