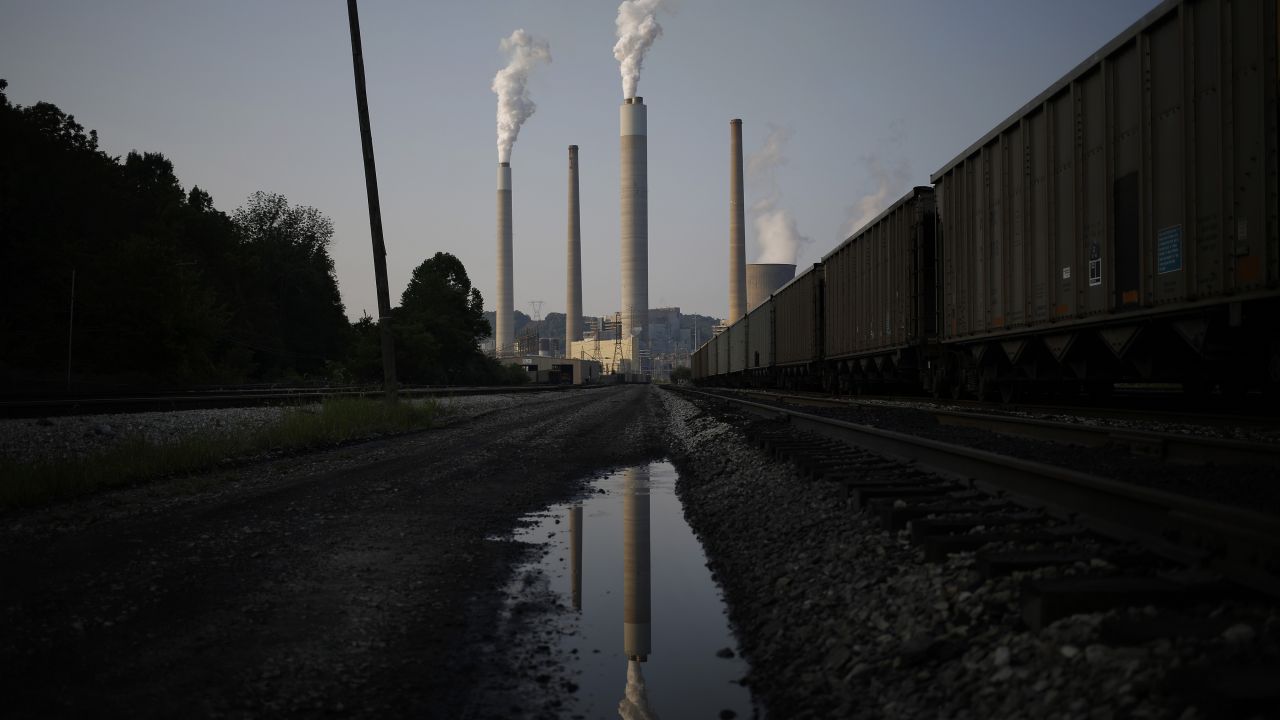 We produce this news digest every weekday. You can sign up to receive these updates as an email newsletter each morning.
---
Make America Great Again — by polluting it –> It could be a quiet week in Washington, with members of Congress at home, visiting with (or avoiding) their constituents. But reportedly Donald Trump has more executive orders planned, and the first are aimed right at the environment. Juliet Eilperin and Steven Mufson report for The Washington Post that two environment-related executive orders are planned; the first would lift a ban put in place by the Obama administration to prevent federal lands from being leased for coal mining, and instruct the Environmental Protection Agency to rewrite regulations capping emissions from power plants. These are aimed at fulfilling a Trump campaign promise, claiming he would revitalize America's ailing coal industry. A second executive order would make it easier for farms and developers to pollute streams.
These executive orders follow Friday's confirmation of Scott Pruitt. Despite a push by Democrats to delay the vote, the former Oklahoma attorney general was confirmed as head of the EPA by a vote of 52-46. One Republican, Sen. Susan Collins of Maine, voted nay, but two Democrats, Heidi Heitkamp of North Dakota and Joe Manchin of West Virginia, supported him. In his first interview since taking the office, Pruitt reiterated that he would dismantle Obama's Clean Power Plan — a goal in line with Trump's expected executive order, described above. He also questioned whether the EPA had the authority to regulate climate change-causing greenhouse gas emissions — at all.
Jewish community centers under threat –> Eleven Jewish community centers in 10 states received bomb threats yesterday, forcing evacuations. Law enforcement did not find any actual bombs. "For some of these organizations, it was not the first threat made in recent weeks," Matt Ferner writes for The Huffington Post. "There have now been at least 67 incidents at 56 Jewish Community Centers in 27 states and one Canadian province since the start of 2017." These incidents are part a broader increase in hate crimes and membership in hate groups. A deputy press secretary for the White House said that the president "has made it abundantly clear that these actions are unacceptable."
Alternative facts? –> "The Trump administration is considering changing the way it calculates US trade deficits, a shift that would make the country's trade gap appear larger than it had in past years, according to people involved in the discussions," William Mauldin and Devlin Barrett report for The Wall Street Journal. At Slate, Jordan Weissmann details the many ways the administration could mess with economic data to make its own performance look better.
We have a new national security adviser –> HR McMaster, an army lieutenant general who has garnered widespread respect from his peers, will be Donald Trump's next national security adviser. McMaster is an interesting pick — the Gulf War veteran and military historian wrote a book about the Vietnam war highly critical of what he saw as civilian meddling with strategy. He denounced President Lyndon Johnson's "fixation on short-term political goals" and an advisory system "structured to achieve consensus and to prevent potentially damaging leaks." Sounds familiar.
The next pipeline fight –> TransCanada, the company behind the Keystone XL Pipeline, has refiled its application to complete the Nebraska section of the project. David Iaconangelo reports for The Christian Science Monitor that Bold Nebraska, a group opposing the pipeline, "will mount its legal challenge on eminent-domain grounds, headed by a group of some 82 landowners who refuse to let the pipeline run through their property."
RIP, Jane Roe –> Norma McCorvey, the "Roe" in Roe v. Wade, died Saturday at the age of 69. "McCorvey was a complicated symbol for the political fight over abortion rights," Hannah Levintova writes for Mother Jones. "Following the high court's 1973 decision, she became the face of the pro-choice movement. At the time, she represented the struggles faced by ordinary women confronted with unwanted pregnancies. Abortion was illegal in Texas in almost all cases when she learned she was pregnant in 1969." But McCorvey later became a born-again Christian and was convinced by anti-abortion activists to reverse her position.
With Republicans controlling Congress and the presidency, Levintova writes, "a Supreme Court majority that would be open to overturning Roe is becoming increasingly likely."
Are you a disgruntled government employee? –> The Intercept's Micah Lee walks you through the steps of setting up a rogue government agency Twitter account, just like the ones claiming to be run by employees of NASA and the National Park Service. You'll need an anonymous email address and a cheap cell phone.
Morning Reads was compiled by John Light and edited by Michael Winship.
---
We produce this news digest every weekday. You can sign up to receive these updates as an email newsletter each morning.