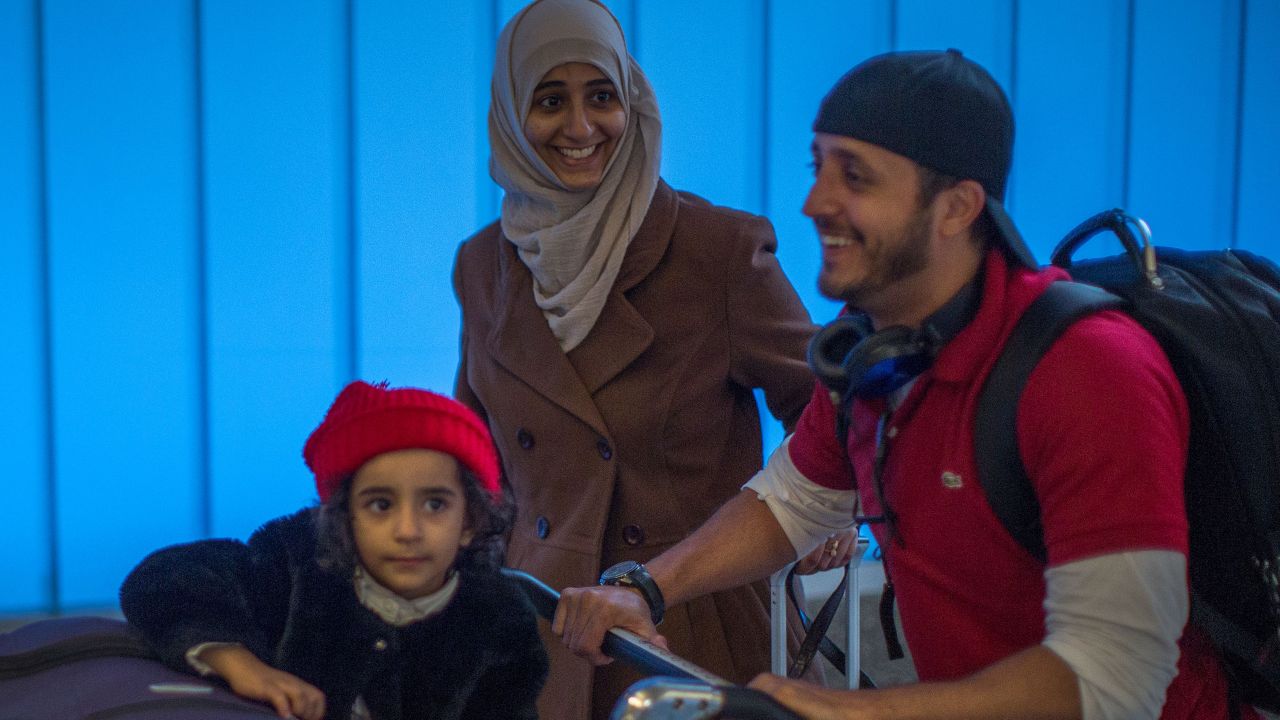 We produce this news digest every weekday. You can sign up to receive these updates as an email newsletter each morning.
---
3-0 –> Late yesterday, the 9th Circuit Court of Appeals unanimously upheld on injunction on Donald Trump's Muslim ban. The court found that "the government has pointed to no evidence that any alien from any of the countries named in the order has perpetrated a terrorist attack in the United States. Rather than present evidence to explain the need for the executive order, the government has taken the position that we must not review its decision at all." At The Guardian, Ben Jacobs explains that "the federal government can now ask the Supreme Court to review the ninth circuit's ruling. But the unanimous ruling suggests that the Trump administration will face an uphill battle."
Congress wants answers on Yemen –> Sens. Chris Murphy (D-CT), Rand Paul (R-KY), Al Franken (D-MN) and Mike Lee (R-UT) want a briefing on the first military operation under Trump's presidency, a raid in Yemen that resulted in the death of one Navy SEAL and nine children, but did not kill the al-Qaida leader that it targeted. "We write today with serious concerns about US policy in Yemen and to urgently request a classified briefing regarding our actions and objectives there," the senators wrote in a letter to Defense Secretary James Mattis. The UK's Independent reported earlier this week that, "Gen. James 'Mad Dog' Mattis, and the chairman of the Joint Chiefs of Staff, Gen. Joseph Dunford, reportedly convinced Mr Trump to go ahead with the raid by suggesting Mr. Obama would never have been so bold as to actually go through with it."
Enemies no longer? –> Jason Chaffetz, chair of the House Committee on Oversight and Government Reform, has written a letter to Walter Shaub, the Obama-appointed head of the Office of Government Ethics, asking him to begin an ethics investigation into Trump advisor Kellyanne Conway's statements to the press recommending Ivanka Trump's fashion line. Her remarks came after the president launched a Twitter attack on the Nordstrom's department store chain for dropping his daughter's merchandise. Chaffetz suspects Conway violated a federal law against public officials endorsing products. "It should have never happened, and they better learn this lesson very quick," he said. Last month, before Trump took office, Chaffetz denounced Shaub for criticizing Trump's plans to distance himself from his companies; Shaub said they were "wholly inadequate." The two, apparently, now have resolved their differences.
Targeting consumer protection –> The White House is considering firing the head of the Consumer Financial Protection Bureau, the agency set up after the financial crisis to police the financial services industry and protect its customers. The agency is despised on Wall Street, and has been the target of lobbying efforts for years. (One of the agency's recent accomplishments was uncovering Wells Fargo's practice of setting up thousands of phony accounts.) Trump is considering replacing the agency's director, Richard Cordray, with the top official at Fannie Mae, Brian Brooks, who has close ties to treasury secretary nominee Steve Mnuchin.
Go ahead for Tom Price –> He's now the secretary of health and human services, pledged to oversee the dismantling of Obamacare. He was approved by the Senate on a party-line vote early this morning.
Schumer says Puzder must go –> Senate Minority Leader Chuck Schumer vehemently opposes the nomination of  Andrew Puzder as secretary of labor. Yesterday, Schumer announced, "They ought to withdraw Mr. Puzder before he further embarrasses this administration and further exposes the hypocrisy of President Trump, who says one thing to the American worker and does another." Puzder is CEO of the company that owns fast food restaurant chains Hardee's and Carl's Jr, and is a notorious opponent of the minimum wage. "Everything in his career is antithetical to the goals of the Department of Labor," Schumer said. CNN reports that Puzder's spokesperson responded by calling Schumer's statement "fake news."
And yet, Puzder himself reportedly has had second thoughts about taking the Cabinet job.
Trump inherits climate case –> 21 dedicated American kids and climate scientist James Hansen were suing President Obama to force the government to face the reality of climate change. They've now swapped the name on the suit and are suing Donald Trump.
DAPL work resumes –> The pipeline could be operational within three months, the Associated Press reports. At the blog Naked Capitalism, two economists calculate that "annual emissions associated with the oil pumped through the pipeline will impose a $4.6 billion burden on current and future generations." And at Mother Jones, John Richardson has a profile of the CEO of Energy Transfer Partners, the company behind the pipeline, a "self-effacing, shy guy" who prefers writing country songs to talking about fossil fuels. He produced a Jackson Browne cover album, which, knowing Browne's work as a vocal environmental and human rights advocate, is more than a bit ironic.
Correction: This post originally stated that Trump's Muslim ban had been ruled unconstitutional. This was incorrect; the court upheld an injunction on the ban.
Morning Reads was compiled by John Light and edited by Michael Winship.
---
We produce this news digest every weekday. You can sign up to receive these updates as an email newsletter each morning.