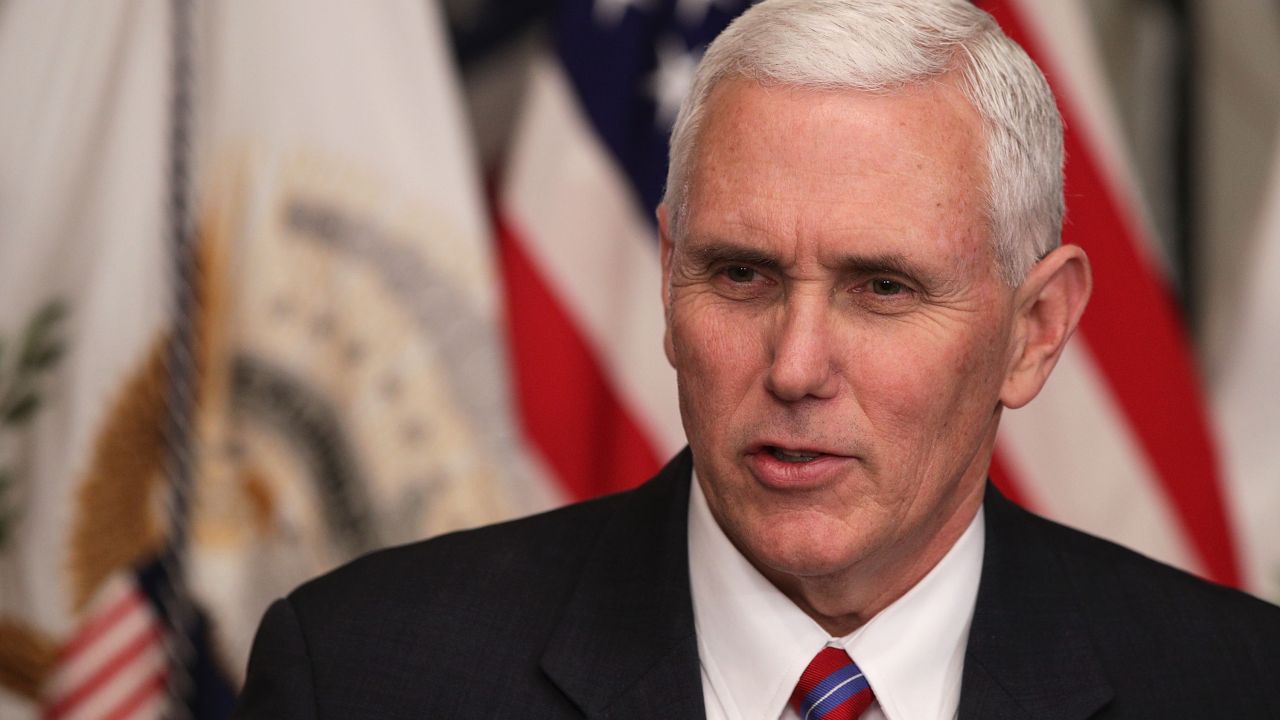 We produce this news digest every weekday. You can sign up to receive these updates as an email newsletter each morning.
---
Hacked –> Vice President Mike Pence routinely used an AOL account to conduct state business while he was governor of Indiana, Tony Cook reports for The Indianapolis Star. Using this personal email address, he communicated "with top advisers on topics ranging from security gates at the governor's residence to the state's response to terror attacks across the globe. In one email, Pence's top state homeland security adviser relayed an update from the FBI regarding the arrests of several men on federal terror-related charges." What's more, The Star reports that his email was hacked last summer.
For what it's worth: This is a politician who, the Sunday before the election, responded to FBI Director Comey's announcement about a continuing investigation of Clinton's emails by telling a North Carolina rally that "mishandling classified information is a crime."
Recused –> Attorney General Jeff Sessions heeded calls to recuse himself from overseeing the FBI's investigation of Trump and Russia after it was revealed that he had misled the Senate Judiciary Committee about his talks with the Russian ambassador to the US. "Neither the attorney general nor any of his staff would take part in any internal discussions on whether or not an independent special prosecutor would be appointed to investigate the 2016 campaign," Patrick Caldwell and Pema Levy write for Mother Jones. "That decision would presumably be left to acting Deputy Attorney General Dana Boente." If Boente's name seems familiar, he's the guy Trump briefly appointed as acting attorney general after firing Obama holdover Sally Yates when she refused to uphold the Muslim travel ban. Boente held the post until Sessions was sworn in as AG; now he's acting deputy attorney general…
Sessions' recusal could help the Senate Judiciary Committee to demand a special prosecutor, Jon Schwarz writes for The Intercept. With Sessions stepping back, the deputy attorney general will be able to appoint a special prosecutor. As noted above, we don't have a permanent deputy attorney general at the moment but, Schwarz writes, "Donald Trump's nominee, US Attorney for Maryland Rod Rosenstein, will undergo confirmation hearings with the Senate Judiciary Committee this month. And those Judiciary Committee members can now ask Rosenstein to commit to naming a special prosecutor before voting whether to send his nomination to the full Senate."
In fact, the number of people on Trump's team who have been in touch with Ambassador Sergey Kislyak just keeps growing. Jared Kushner, the president's son-in-law and advisor, and now-former national security adviser Michael Flynn met with the Russian diplomat at Trump Tower in December. And two Trump aides, J.D. Gordon and Carter Page, met with him at the Republican National Convention in July, as did Sessions. Popular guy.
Ethics course –> The staffs of George W. Bush and Barack Obama took an ethics course when signing up to work at the White House. Trump's chose not to, according to documents obtained by Politico. "The documents suggest the program could have better prepared officials for working within existing laws and executive orders, and provided guidance on how to navigate Senate confirmation for nominees and political appointees, how to deal with congressional and media scrutiny, and how to work with Congress and collaborate with agencies — some of the same issues that have become major stumbling blocks in the early days of the administration," Isaac Arnsdorf and Josh Dawsey write.
Breaking election law –> A coalition of watchdog groups has filed a complaint with the Federal Elections Commission, alleging that the Trump campaign broke campaign finance law. According to a statement from one of the groups,  the Campaign Legal Center, Trump's campaign was "illegally accepting campaign contributions after Election Day and falsely reporting those contributions for 'debt retirement,' even though no debt existed. These false reports could have the effect of illegally increasing the amount Trump could accept from contributors for his 2020 reelection campaign." Whether the FEC enforces the law is another matter — the federal agency is a dysfuncional disaster area, prompting one Democratic commissioner to resign in protest this week.
What's the future of the Paris Agreement? –> UN officials have been trying to meet with the State Department to figure out what the US is going to do about the Paris Agreement on climate change, but Secretary of State and former petrochemical mogul Rex Tillerson hasn't replied, Bloomberg reports. At The New York Times, Coral Davenport writes that the administration is divided, with Tillerson, Jared Kushner and Ivanka Trump lobbying the president to stay in the agreement, and Bannon pushing Trump to pull out.
Crony capitalism –> Is billionaire Carl Icahn using his position as "special adviser on regulatory reform" — i.e., deregulator-in-chief — to help one of his own businesses? It sure looks like it. David Dayen explains for The Intercept how a shift in the way the renewable fuel standard works could save Icahn's businesses $200 million a year. The Trump White House is pushing hard for the change. One biofuels advocate told Bloomberg, "I assure you this is no deal for anyone but Carl Icahn."
Morning Reads was compiled by John Light and edited by Michael Winship.
---
We produce this news digest every weekday. You can sign up to receive these updates as an email newsletter each morning.