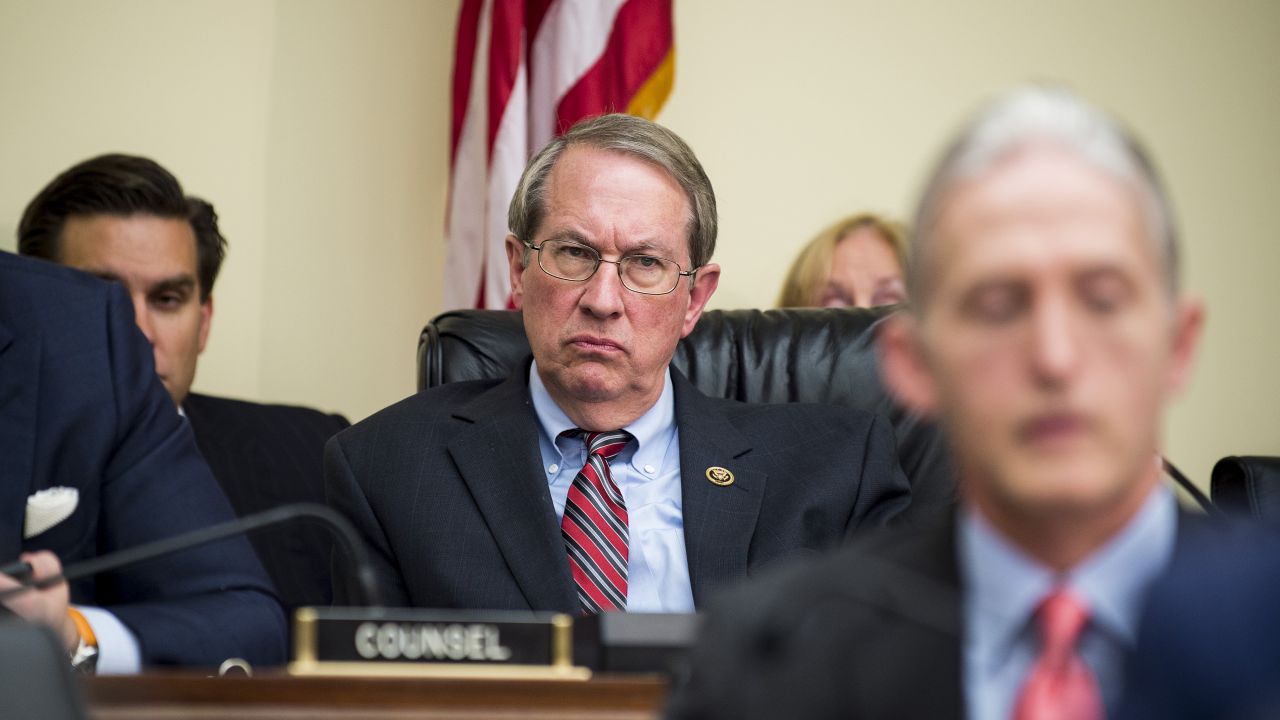 We produce this news digest every weekday. You can sign up to receive these updates as an email newsletter each morning.
---
Republicans move to undermine Congressional Ethics Office –> The GOP majority in the House of Representatives has teed up a vote today on new rules that would gut the Congressional Ethics Office, an independent agency that investigates possible wrongdoing by lawmakers. (The office produced reports such as this one, in 2015, that 10 members of Congress secretly took trips funded by the government of Azerbaijan.)
The rules being voted on today were championed by representatives who have recently come under investigation, and reportedly are opposed by House Speaker Paul Ryan. They're also opposed by Democrats and many conservative activists, including Judicial Watch, the group that played an important role in pushing stories related to Hillary Clinton's private email server and the Clinton Foundation. Many are casting this as a taste of what's in store under a unified Republican government: "The surprising vote came on the eve of the start of a new session of Congress, where emboldened Republicans are ready to push an ambitious agenda on everything from health care to infrastructure, issues that will be the subject of intense lobbying from corporate interests," Eric Lipton writes for The New York Times.
Democratic AGs take on climate change –> During the Obama administration, conservative state attorneys general have played a key role assisting fossil fuel companies' efforts to push back against such environmental regulations as the Clean Power Plan. Now, as the Trump administration looms, it seems as if Democratic state attorneys general could be central to keeping the climate fight moving forward. At Talking Points Memo, Tierney Sneed reports that 15 Democratic AGs and several lawyers representing cities have threatened to sue Trump if he instructs the Environmental Protection Agency not to enforce the Clean Power Plan.
Meanwhile, the Trump White House will inherit another climate change-related suit that originally was brought against the Obama administration. The plaintiffs are 21 young Americans and climate scientist James Hansen, and they allege that by failing to take aggressive enough action to address climate change, the White House has endangered young Americans' and future generations' constitutional rights. In the latest development, Exxon CEO and secretary of state-designate Rex Tillerson has been called on to testify.
Moyers & Company has been covering this story almost from Day One. Revisit Bill Moyers' 2015 interview with legal scholar Mary Christina Wood.
US Trade Rep pick –> Trump has picked lawyer and former Reagan administration official Robert Lighthizer to implement his trade agenda. Bloomberg reports: "Lighthizer has previously accused China of unfair trade practices, in line with views held by Peter Navarro, a China critic who Trump last month named to head a newly formed White House National Trade Council. In a 2011 article published in the Washington Times, Lighthizer said that using tariffs to promote American industry was a Republican tenet harking back to pro-business politicians who established the party."
Selling access –> Some of the most aggressive coverage of the Trump transition has come from a source that some have found surprising: Teen Vogue. The magazine's Lauren Duca reports that on New Year's Eve, Trump made more than $420,000 selling tickets to a private party at his Mar-a-Lago resort during which guests might get the chance to talk to him. "The transition is not concerned about the appearance of a conflict," a spokesperson for Trump told Politico. "This is an annual celebratory event at the private club, like others that have continued to occur since the election. Additionally, the president cannot and does not have a conflict." Huh?
RIP –> Renowned scholar of religion Huston Smith died last week at the age of 97. In 1996, Bill Moyers conducted a series of provocative conversations with Smith in which he discussed his worldwide travels and his conclusion that all faiths, at their core, are the same.
Morning Reads was compiled by John Light and edited by Michael Winship. See a story that you think should be included in Morning Reads? Tell us in the comments!
---
We produce this news digest every weekday. You can sign up to receive these updates as an email newsletter each morning.