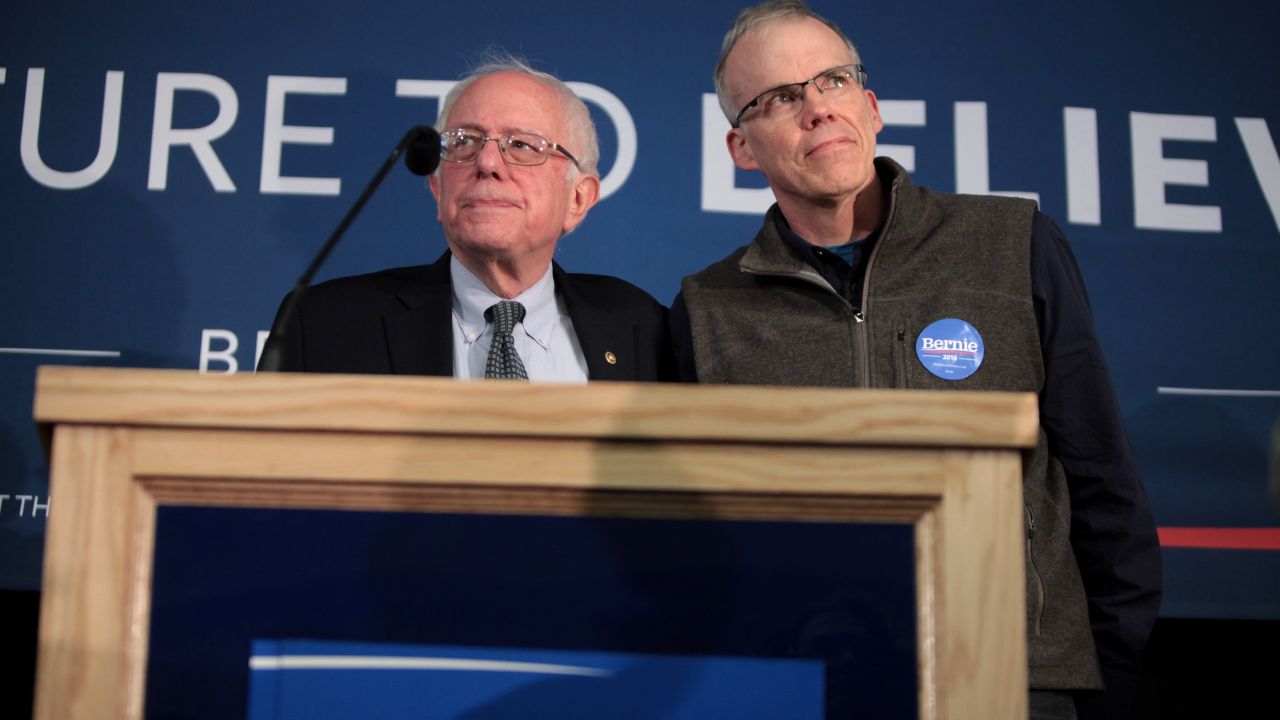 Platform fight –> We told you yesterday that while in some ways the Democratic Party's platform draft took a progressive step forward, many of the policies pushed for by Sanders delegates did not make it into the document. Today, one of the delegates, environmentalist Bill McKibben, comes out swinging with an opinion piece in Politico, "The Clinton Campaign Is Obstructing Change to the Democratic Platform." He writes: "The Clinton campaign was ready to acknowledge serious problems: We need fair trade policy, inequality is a horrible problem, and unchecked climate change will wreck the planet. But when it came to specific policy changes, they often balked. Amendments against the Trans-Pacific Partnership trade agreement and backing Medicare for all failed, with all the Clinton delegates voting against…
"In other words, the Clinton campaign is at this point rhetorically committed to taking on our worst problems, but not willing to say how. Which is the slightly cynical way politicians have addressed issues for too long—and just the kind of slickness that the straightforward Sanders campaign rejected."
SCOTUS win for freedom of choice –> As it ended its annual session with a flurry of actions, the Supreme Court yesterday struck down the attempt in Texas — similar to efforts in many other states — to restrict abortion by making it close to impossible for abortion clinics to meet state operating requirements. Emily Crockett at Vox: "The central constitutional question was: Did the policies put an 'undue burden' on women when they are forced to drive hundreds of miles because their nearest clinic has closed due to regulatory hurdles? The court found that it did. 'Both the admitting-privileges and the surgical-center requirements place a substantial obstacle in the path of women seeking a previability abortion, constitute an undue burden on abortion access, and thus violate the Constitution,' read the decision."
The definition of corruption gets even narrower –> In a decision written by Chief Justice John Roberts, the Supreme Court unanimously overturned the corruption conviction of former Virginia Gov. Bob McDonnell. Even though he took bribes, the court said, McDonnell didn't do enough in exchange for those bribes to merit his sentence. Tara Malloy of the Campaign Legal Center said, "Today's ruling makes it even more difficult to protect our democracy from attempts by officeholders to peddle political access and influence to the highest bidder. This entire case could have been avoided if Virginia had taken the necessary and vital steps to prohibit the receipt of huge gifts from people who have business before the government."
Not everyone gets to have a gun –> Nika Knight at Common Dreams: "The US Supreme Court on Monday affirmed a federal law that bars those convicted of misdemeanor domestic assault from owning a firearm. In doing so, the court struck down an unusual argument from two Maine residents who pleaded guilty to domestic violence charges, but asserted that their assaults on their former girlfriends had been 'reckless' rather than knowing or intentional. Therefore, they argued, their actions should neither have qualified as a 'use of physical force' nor triggered the federal gun ban."
New climate goals –> Devin Henry at The Hill: "Leaders of the United States, Mexico and Canada will announce a new joint climate change and energy platform during meetings in Ottawa this week, the White House said on Monday. The leaders will, among other things, commit to producing 50 percent of electricity from clean energy sources across North America by 2025." That's a new and ambitious goal for each country involved.
Volkswagen ponies up –> Hiroko Tabuchi and Jack Ewing for The New York Times: "Volkswagen has agreed to pay up to $14.7 billion to settle claims stemming from its diesel emissions cheating scandal, in what would be one of the largest consumer class-action settlements ever in the United States. The proposed settlement involving the federal government and lawyers for the owners of about 475,000 Volkswagen vehicles, includes a maximum of $10.03 billion to buy back affected cars at their pre-scandal values, and additional cash compensation for the owners, according to two people briefed on the settlement's terms. The cash compensation offered to each car owner will range from $5,100 to $10,000."
Taking a stand on security –> Reuters' Dustin Volz reports that renewal of the Intelligence Authorization Act would "allow the Federal Bureau of Investigation to use national security letters, which do not require a warrant, to compel companies such as Alphabet Inc's Google and Facebook to hand over certain internet records. These would include email metadata, some browsing history and social media log-in information." But Sen. Ron Wyden (D-OR) decided to take a stand against it and placed a hold on the bill, saying yesterday, "Convenience alone does not justify such a dramatic erosion of Americans' constitutional rights."
Trump taps Lyin' Ted's team –> Judd Legum at ThinkProgress: "Jason Miller, a senior communications adviser for Ted Cruz, signed up to be Trump's communications director. Before Miller signed on, however, he had some cleaning up to do. Miller deleted dozens of harshly anti-Trump tweets from his Twitter account, many of them authored just a few weeks ago." Fortunately, nothing is ever really deleted on the Internet, so we can learn all about how Miller sees his new boss — or, as he used to say, #sleazydonald.
RIP –> Women's basketball coach and legend Pat Summitt. CNN: "In her 38 years at Tennessee, Summitt won eight national titles and 1,098 games — the most by any Division 1 basketball coach, male or female. Her teams made an unprecedented 31 consecutive appearances in the NCAA Tournament… When she became head coach of the Lady Vols in 1974 at the age of 22 — barely older than some of her players — the NCAA did not even formally recognize women's basketball. Summitt had to drive the team van to road games herself.
"As the wins and the championships piled up, Summitt's astonishing achievements commanded national attention and helped usher women's basketball into the spotlight."
Morning Reads was written by John Light and edited by Michael Winship. See a story that you think should be included in Morning Reads? Tell us in the comments!
---
We produce this news digest every weekday. You can Sign up to receive these updates as an email newsletter each morning.