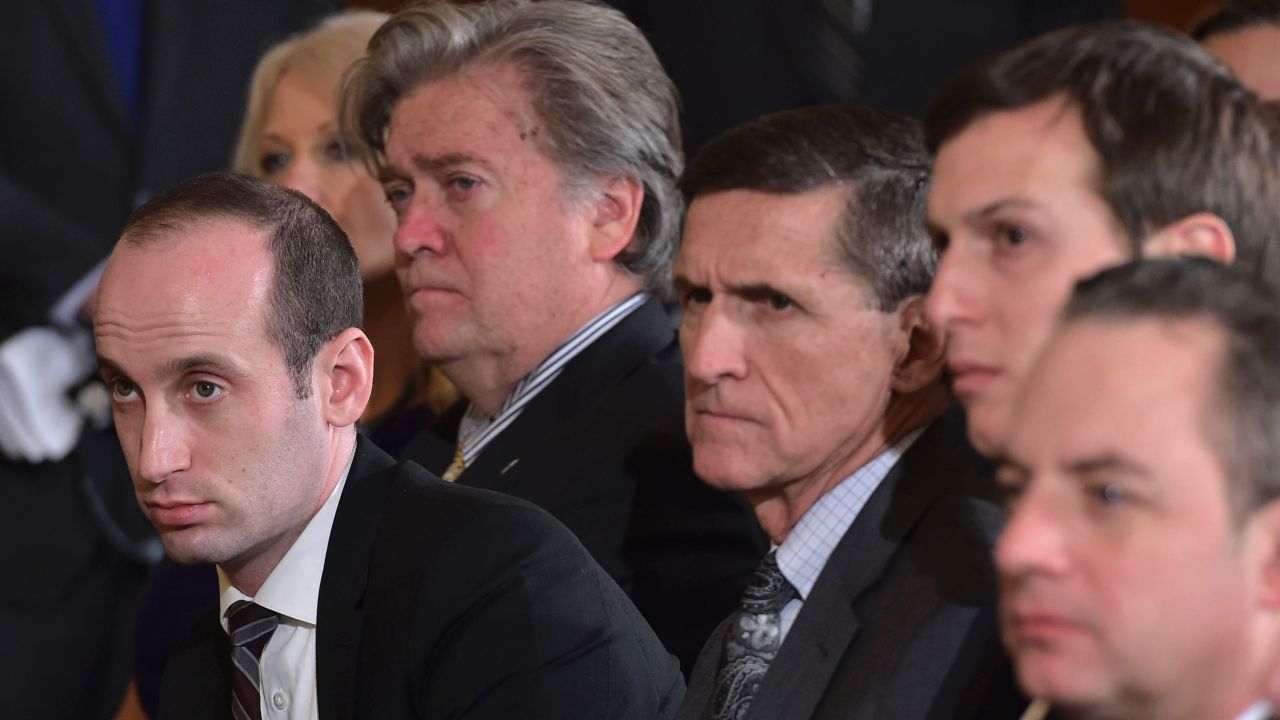 We produce this news digest every weekday. You can sign up to receive these updates as an email newsletter each morning.
---
That was quick –> Most national security advisers spend more than two and a half years in the job. Mike Flynn topped out at 24 days before resigning last night. President Donald Trump and Vice President Mike Pence claim they did not understand that Flynn was regularly in contact with Russian officials, including on the day Barack Obama imposed sanctions on Russia for interfering with the US election. That relationship could become the subject of investigation in Congress — at least one Republican, Marco Rubio, wants more information and has suggested combining it with a broader investigation into Russian meddling. To echo a Watergate-era inquiry from the late Sen. Howard Baker, "What did the president know and when did he know it?"
One special interest group that's unhappy to see Flynn go? "Russian lawmakers on Tuesday mounted a fierce defense of US President Donald Trump's former national security adviser, who resigned following reports that he misled White House officials about his contacts with Russia," the AP reports. "… Konstantin Kosachev, chairman of the foreign affairs committee at the upper chamber of the Russian parliament, said in a post on Facebook that firing a national security adviser for his contacts with Russia is 'not just paranoia but something even worse.'"
Buzzfeed has a rundown of potential Flynn replacements, including, once again, David Petraeus.
Mnuchin in –> The former Goldman Sachs banker and mortgage bad guy will head the treasury after the Senate voted 53-47 to confirm him. West Virginia Democrat Joe Manchin broke ranks and voted with Republicans.
But Puzder may be in trouble –> Four Republican senators say they may break ranks and vote with Democrats against the fast food CEO Trump picked to be his labor secretary. Sens. Susan Collins of Maine, Lisa Murkowski of Alaska, Tim Scott of South Carolina and Johnny Isakson of Georgia all say they have concerns about Andy Puzder's fitness for the job. Collins and Murkowski were the two Republicans who also broke ranks to vote against Secretary of Education Betsy DeVos. For at least one of the four, a concern seems to be about Puzder's alleged history of spousal abuse: Sen. Collins said she was reviewing a 1990 interview his ex-wife gave to Oprah in which she leveled accusations of domestic abuse (she has since retracted her charge but Washington State's Patty Murray said she is "deeply troubled" by the video).
Mitch McConnell will not be happy about these developments, and sources close to him told CNN, "the leader viewed this as a test of party unity and his leadership, and was determined to round up the necessary votes."
Who is Stephen Miller? –> If you watched the Sunday shows this weekend, you may have caught interviews with Stephen Miller, the 31-year-old Trump adviser who has played a key role in a number of the president's executive orders and co-wrote the inaugural address with Steve Bannon. Univision has an in-depth look at Miller's past, including his youth as a conservative reactionary in a liberal California enclave, and his past association with white supremacist Richard Spencer, from whom he has since distanced himself.
Off message –> "Leading civil rights groups who for many years have been heavily bankrolled by the telecom industry are signaling their support for Donald Trump's promised rollback of the Obama administration's net neutrality rules, which prevent internet service providers from prioritizing some content providers over others," Lee Fang reports for The Intercept. "… In a little-noticed joint letter released last week, the NAACP, Asian Americans Advancing Justice, OCA (formerly known as the Organization for Chinese Americans), the National Urban League and other civil rights organizations sharply criticized the 'jurisdictional and classification problems that plagued the last FCC' — a reference to the legal mechanism used by the Obama administration to accomplish net neutrality. Instead of classifying broadband as a public utility, the letter states, open internet rules should be written by statute. What does that mean? It means the Republican-led Congress should take control of the process — the precise approach that is favored by industry."
Also from The Intercept, Sharon Lerner writes, "At least 15 companies with financial ties to Oklahoma Attorney General Scott Pruitt, Donald Trump's nominee to run the Environmental Protection Agency, have faced hundreds of EPA enforcement actions, which are the basic tool the agency uses to enforce environmental rules and laws…
"… [T]hese actions, which are necessary to keep pollutants out of our air and water, will likely be severely scaled back if and when Pruitt takes over the EPA. Pruitt, whose confirmation may be up for a vote in the Senate this week, dismantled the environmental protection unit in Oklahoma in 2011 and as attorney general largely abandoned environmental regulation in that state."
Districts in play? –> Josh Marshall writes for Talking Points Memo that in the months ahead there will be special elections to replace Republican House members. Tom Price's seat in Georgia, now empty because Price is leading Trump's Department of Health and Human Services, is the one Marshall thinks Democrats have the best chance of winning — although he admits it is a long shot. "Winning this race is an uphill battle," he writes. "But special elections are low turnout affairs which play heavily to organizing and motivation. The district has already given substantial evidence of hostility toward President Trump and he's only gotten less popular since he was sworn in only three weeks ago."
Dakota Access Pipeline builders win again in court –> A judge ruled against the Standing Rock Sioux's bid to stop construction of the pipeline through the legal system, Sam Levin reports for The Guardian. "… 'I don't think this will stop the movement,' said Paulino Mejia, a 21-year-old who is Ch'orti' Maya and returned to Standing Rock on Friday. 'If anything, it might even make it stronger. I'm going to stay here indefinitely.'"
How to read the news –> Some teachers and schools are adding lessons on news literacy to students' civics lessons, and one state might even make it a standard part of the grade 7-12 curriculum. "It hasn't been a difficult topic to teach in terms of material because there's so much going on out there," Pat Winters Lauro, a professor at New Jersey's Kean University, tells the AP, "but it's difficult in terms of politics because we have such a divided country and the students are divided, too, on their beliefs. I'm afraid sometimes that they think I'm being political when really I'm just talking about journalistic standards for facts and verification, and they look at it like 'Oh, you're anti-this or -that.'"
No worries if you're not in school. We also have a series, written by news literacy expert Michael Spikes, to help you make sense of the news.
Morning Reads was compiled by John Light and edited by Michael Winship.
---
We produce this news digest every weekday. You can sign up to receive these updates as an email newsletter each morning.